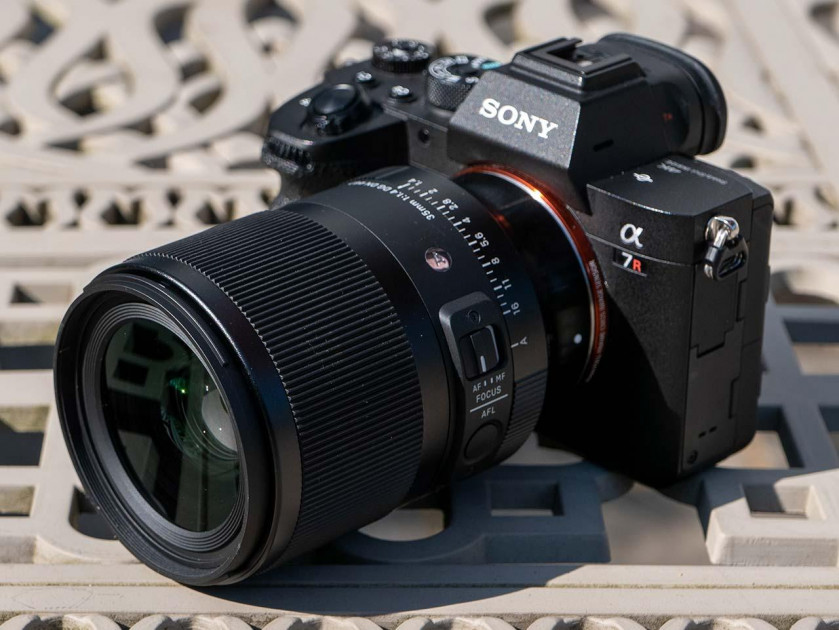 Introduction
The Sigma 35mm F1.4 DG DN is a fast, moderate wide-angle prime lens for Sony Alpha full-frame and APS-C E-mount mirrorless cameras, where it provides a 52.5mm equivalent focal length. It's also available for Leica / Panasonic / Sigma L-mount cameras.
It features 15 elements in 11 groups, with two Special Low Dispersion (SLD) elements, an Extraordinary Low Dispersion (ELD) element, an 'F' Low Dispersion (FLD) element and two aspherical elements.
There's a Super Multi-Layer Coating to minimize internal reflections so that flare and ghosting do not occur and a water and oil repellent coating on the front element.
This lens boasts a dust- and splash-proof structure and has a minimum focusing distance of 30cm with a maximum magnification of 0.19x.
It has a rounded 11-blade diaphragm which creates an attractive blur to out-of-focus areas of the image and an internal focusing mechanism which means the lens barrel doesn't move.
There is a stepping motor for fast, quiet and precise auto-focusing, while the focusing ring provides fine manual focus control.
A traditional aperture ring runs from f/1.4 to f/16 in third-stop increments with an Auto setting also available for camera-based aperture selection.
The Sigma 35mm F1.4 DG DN lens is available now priced at £749 / $899 in the UK and USA, respectively.
Ease of Use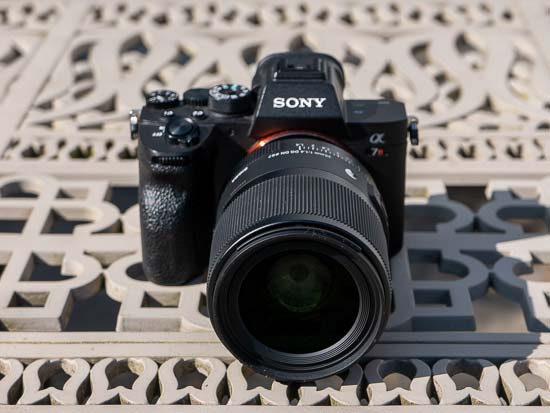 Weighing in at 640g, the aluminium and Thermally Stable Composite (TSC) bodied Sigma 35mm F1.4 DG DN is relatively light for such a fast, premium full-frame lens.
It's a little heavier than the comparable Sony FE 35mm F1.4, though, which at 524g is 106g lighter than this new Sigma alternative. The Sony lens similarly uses a hybrid metal and engineering plastic bodied construction.
It is a lot, lot cheaper than its main Sony rival, though, to the tune of around £750 in the UK and $500 in the US.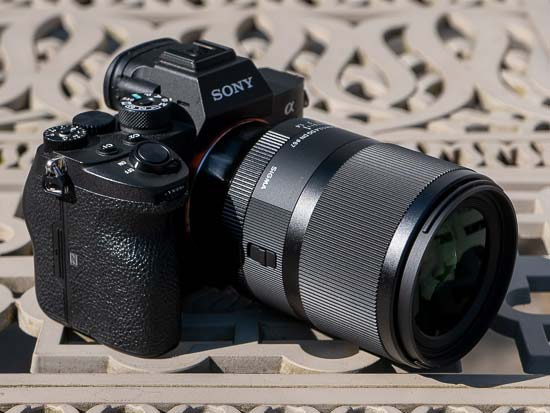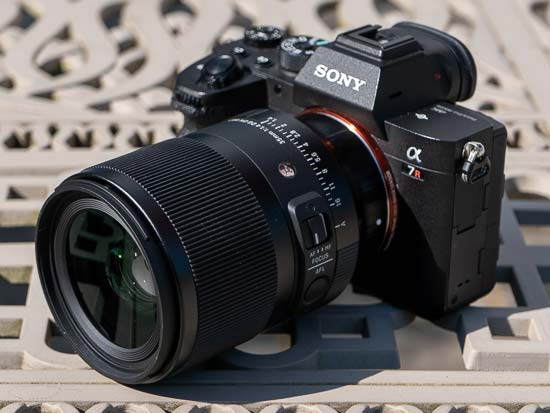 Its overall size is well-suited to a camera like the Sony A7R IV that we tested it with, as shown in the product photos. Even with the supplied hood attached, it is still fairly discrete for such a fast 35mm lens.
It measures 75.5mm × 109.5mm, making it a little longer than the Sony FE 35mm F1.8, which measures 76 x 96mm.
Build quality is simply superb, far exceeding what you might expect from such a keenly priced lens.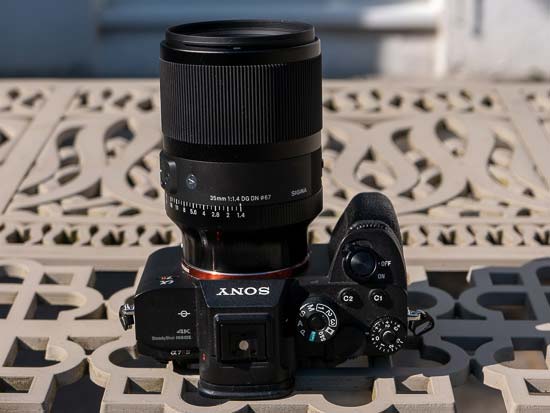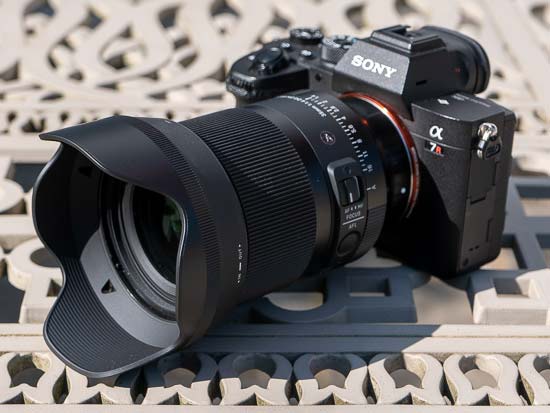 It incorporates a brass bayonet mount that's supposedly more durable than a normal metal mount.
A rubber seal is incorporated into the lens mount's design to make it dust- and splash-resistant.
The Sigma 35mm F1.4 DG DN lens has a metal lens mount and it accepts 67mm filters via metal threads on the front of the lens.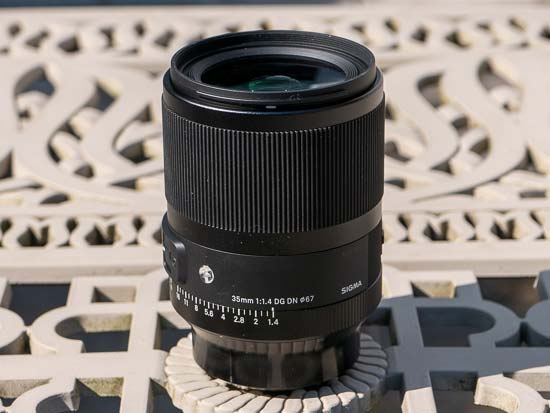 The lens doesn't feature built-in optical image stabilisation, relying instead on the camera body's stabilisation system.
The Sigma 35mm F1.4 DG DN lens has a very generously sized, ridged motor-assisted focus ring that is nicely damped. Manual focusing is possible by using the focus mode switch to toggle between AF and MF.
There are no hard stops at either end of the range, making it a little more difficult to set focus at infinity. Polariser users should be pleased that the 67mm filter thread doesn't rotate on focus.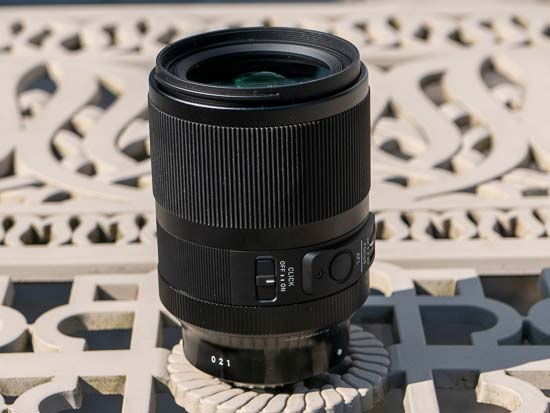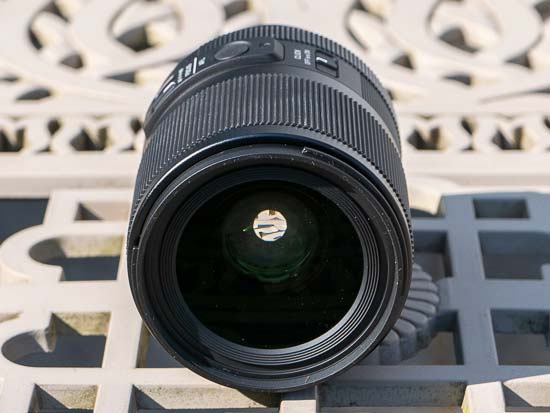 The Sigma 35mm F1.4 DG DN lens utilises a stepping motor which produces silent and smooth focusing, making it well-suited to shooting both stills and video, with the overall lens length remaining constant during focusing.
When it comes to auto-focusing, it proved to be a quick performer on the Sony A7R IV camera that we tested it with, certainly as responsive as the Sony FE 35mm F1.4 lens.
We didn't experience very much "hunting", either in good or bad light, with the lens accurately focusing almost all of the time.
This lens has an Auto Focus Lock (AFL) button on the side which as its name suggests can be held down with your left thumb to lock the lens at the current focus point. Alternatively, this customizable button can be re-configured to control other key camera settings.
Sony's near flawless Eye AF works perfectly with this lens, quickly locking onto and tracking the subject's eye despite the wide-angle view, and it fully supports Sony's DMF and AF+MF shooting modes.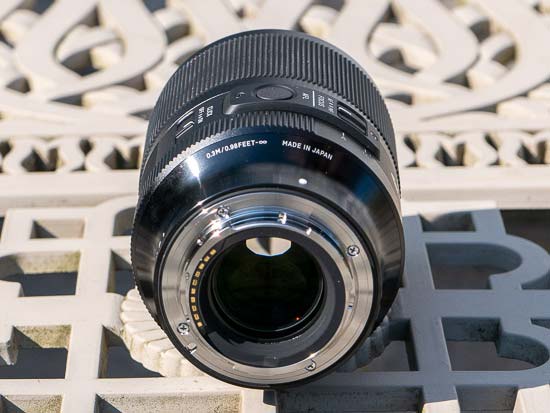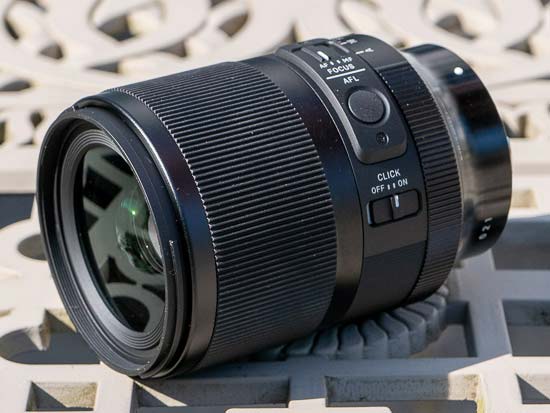 The Sigma 35mm F1.4 DG DN lens features an aperture ring that has 1/3EV stops ranging from f/1.4 to f/16 and an Auto setting if you prefer to set the aperture via the camera body.
There's also a dedicated switch for locking the aperture dial when it's set to Auto to prevent it from being inadvertently moved , or to prevent it from being set to Auto when the aperture ring is turned ON to any position other than A, effectively locking the range between the maximum to minimum apertures.
Happily there's also a Click switch on the lens barrel that lets you de-click the aperture ring for silent operation during movie recording or leave it on for stills photography.
The Sigma 35mm F1.4 DG DN lens isn't supplied with a lens case, but it does come with a very good quality, hybrid plastic and metal, petal-shaped lens hood (LH728-01).
This hood has a narrow section that continues the ribbed texture of the lens barrel and a rubberized grip for easier handling and a dedicated lock button that keeps it attached securely to the lens.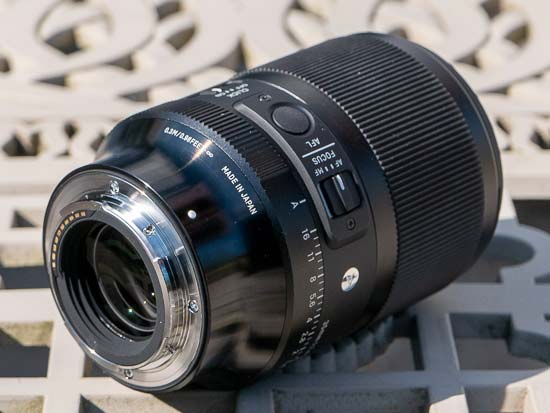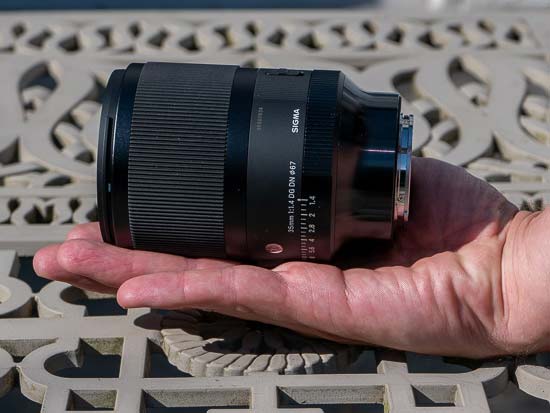 Focal Range
The 35mm focal length provides an angle of view of 63.4 degrees on a full-frame camera.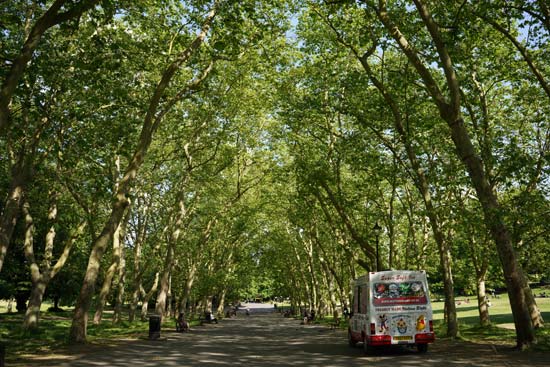 Chromatic Aberrations
Chromatic aberrations, typically seen as blue or purple fringes along contrasty edges, were readily apparent in our test shots particularly when shooting wide-open at f/1.4, appearing in high contrast areas. The example below show the worst-case scenario.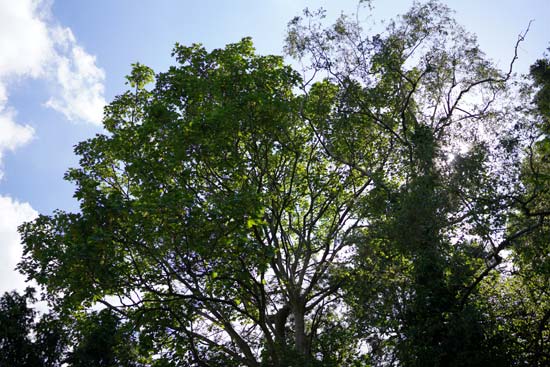 Light Fall-off
With the lens set to its maximum aperture of f/1.4, there is obvious light fall-off in the corners, requiring you to stop down by at least 2 f-stops to completely prevent it.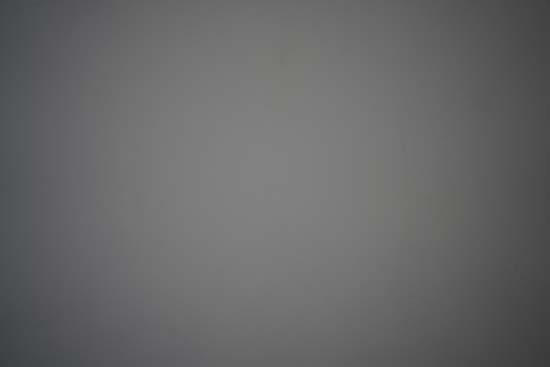 Distortion
There's some barrel distortion evident in both the JPEG and RAW files – the Sony Alpha A7R IV doesn't automatically apply any corrections to the JPEG files.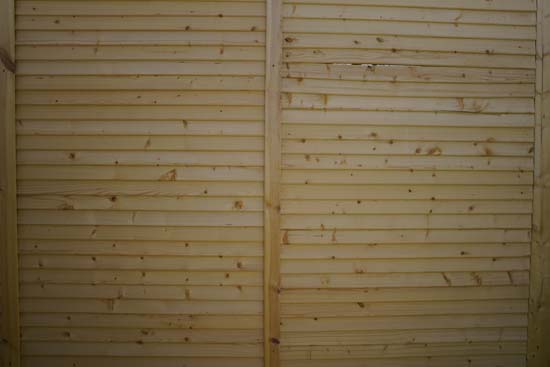 Sunstars
The Sigma 35mm F1.4 DG DN is capable of producing very nice sunstars when stopped-down to f/16, as shown below.
The lens is a little susceptible to flare when shooting directly into the sun, though, even with the supplied lens hood fitted.
Macro
The Sigma 35mm F1.4 DG DN isn't claimed to be a macro lens, but it does usefully offer a minimum focusing distance of 30cm / 11.8in. and a maximum magnification of 0.19x. The following examples demonstrate how close you can get to your subject.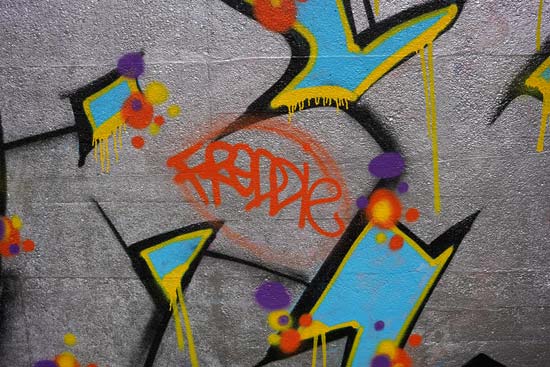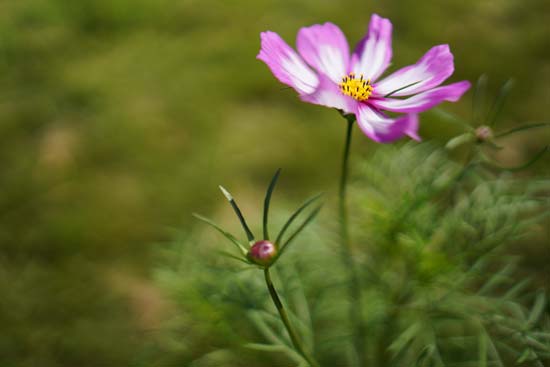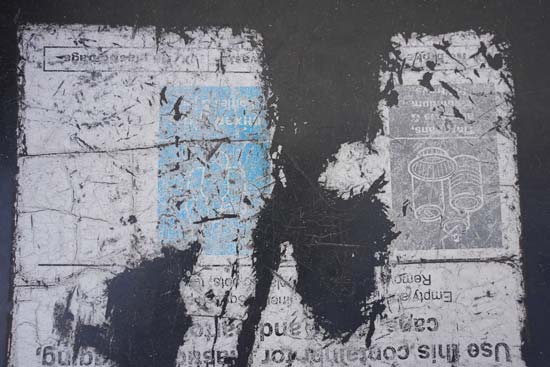 Bokeh
Bokeh is a word used for the out-of-focus areas of a photograph, and is usually described in qualitative terms, such as smooth / creamy / harsh etc.
In the 35mm F1.4 DG DN lens, Sigma have employed an iris diaphragm with 11 circular blades, which has resulted in very appealing bokeh for a moderate-wide-angle lens.
We do realise, however, that bokeh evaluation is subjective, so we've included several examples below for your perusal, all shot wide-open at f/1.4.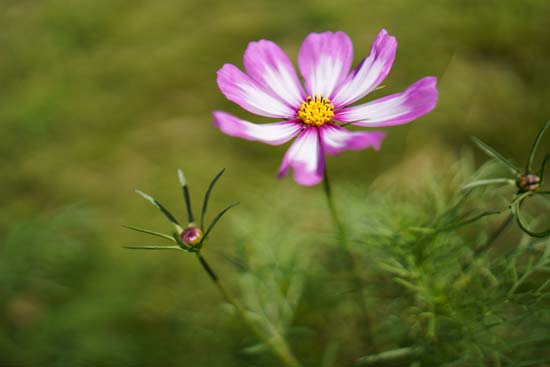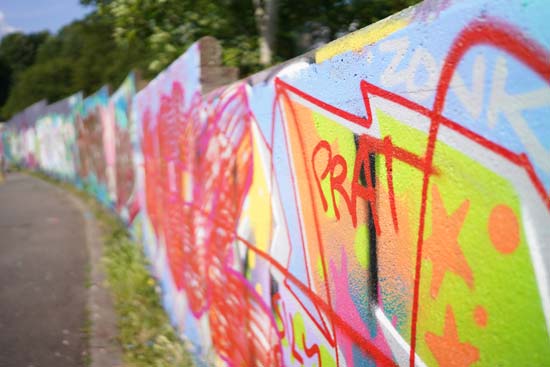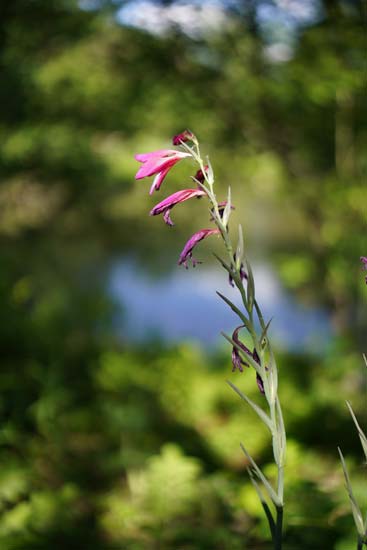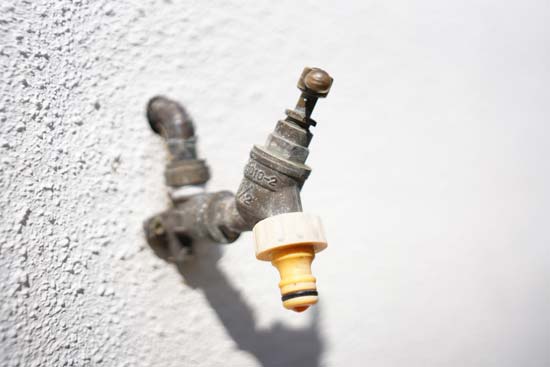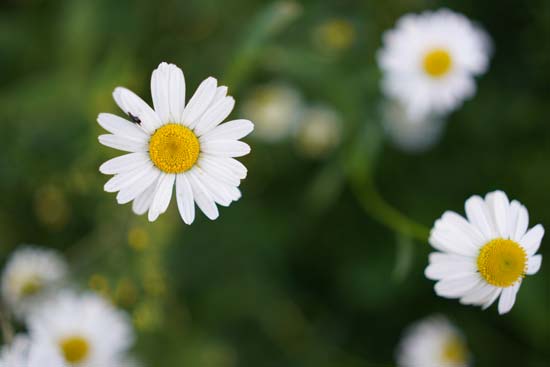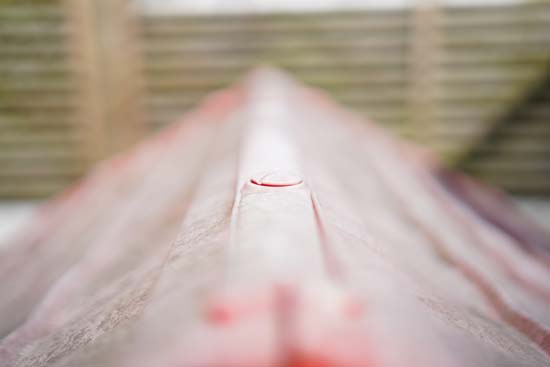 Sharpness
In order to show you how sharp this lens is, we are providing 100% crops on the following page.