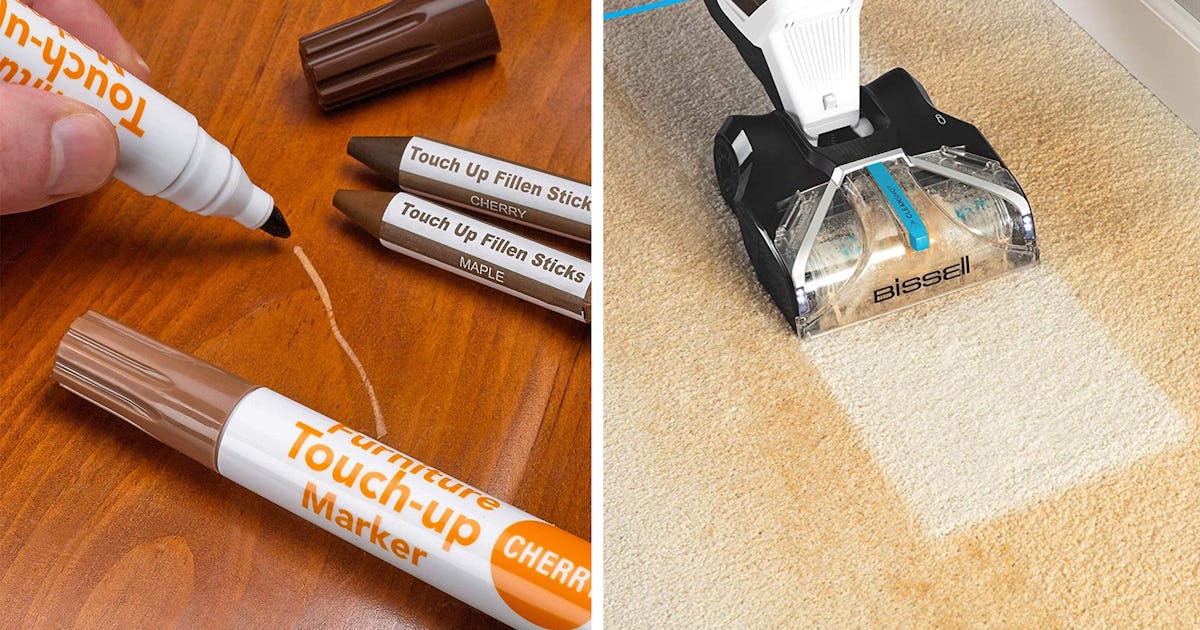 Over time, your favorite home pieces experience normal wear and tear and even if no one else notices — you certainly do. Having a few tools up your sleeve to preserve, protect, or update your home decor saves you money and time. These things that instantly make your stuff WAY nicer and are under $35 are truly genius.
If you're looking to return an item to its former glory, this list is packed with innovative products that give you the power to turn back time. Tired of rusted antiques or cookware? Look no further than the quick and easy rust remover that restores your steel products without requiring too much elbow grease. Own a beloved wooden dresser that has seen its share of scratches over time? An affordable set of wood markers conceals flaws in an instant.
Or maybe you're sick of an old piece of furniture, ready for a glow-up, but not ready to shell out three figures for new pieces. This list of super cool products includes inexpensive renovation tools like peel-and-stick marble wallpaper that will take that dated vanity to the next level. You'll even find cheap products that add elegance to your everyday life, like a fancy ice tray that creates extra-large spherical cubes for classy cocktails with friends or a high-pressure shower head that turns shower time into spa time.
Get ready to renovate, restore, and refresh you home with these innovative — and inexpensive — products.