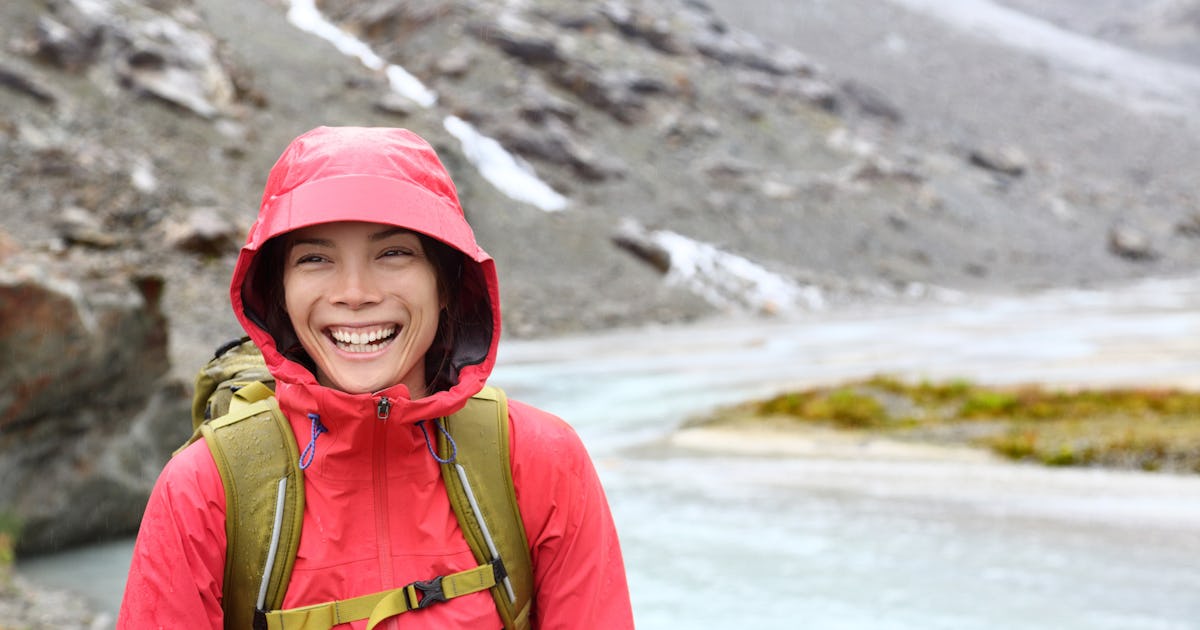 Whether you're traveling abroad, commuting to work, or hiking through the wilderness, it helps to have a trusty rain coat on hand for when inclement weather strikes. But who needs bulk? The best lightweight rain jackets offer reliable protection from rain and wind, and feel light as a feather on and off (some even roll up into their own pockets!). And forget about feeling sweaty or clammy, because the minimalist rain jackets in this roundup are all totally breathable.
For extra protection from the elements, you'll also want to make sure you're buying a rain jacket that has fully sealed seams. It's a small detail that can go a long way in protecting you against pesky leaks. Unlike stitched seams that have small holes that can let in water, a sealed seam is completely closed off for maximum water protection.
Of course, there are different styles out there — from a pull-over anorak to a zip-down shell — but no matter what your personal preference, make sure the rain jacket has a hood, ideally one that is draw-string adjustable for cinching if you're caught out in a real storm. Some jackets offer roll-up hoods, which is a nice feature if you prefer a more streamlined look when not in use. And for maximum ventilation, look for pit zips! While not the sexiest feature, they can be clutch for regulating your temperature when you're on the move.
All of the rain jackets below are all ultra-lightweight, highly rated on Amazon, and have tons of positive customer reviews.