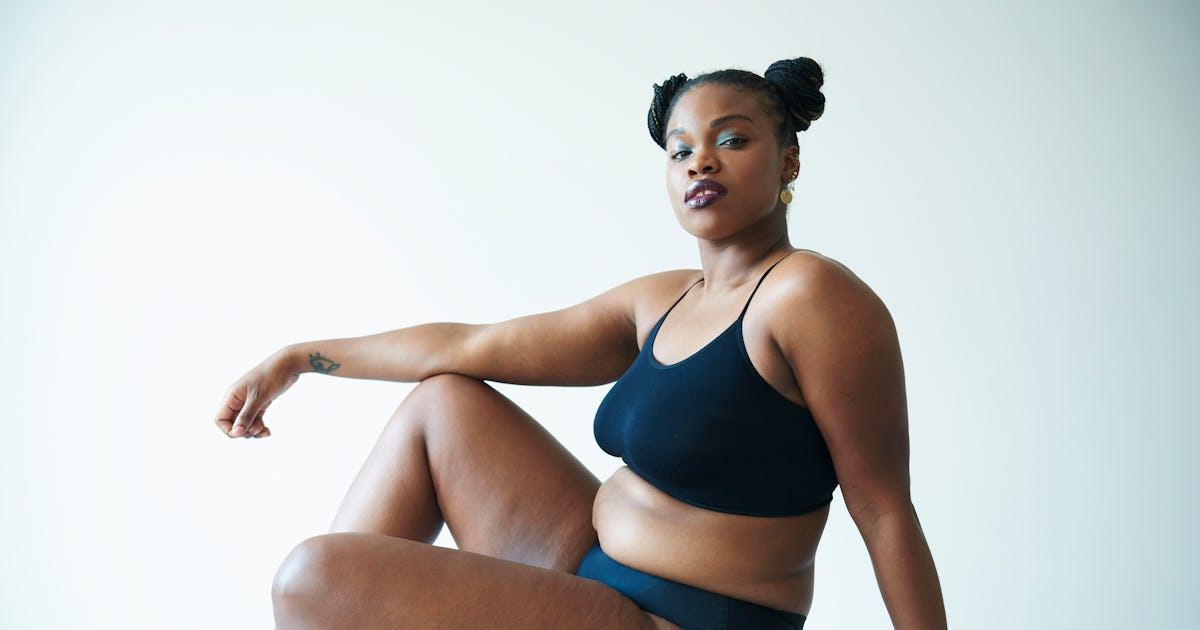 There are an infinite number of bra options out there, and no matter your body type, finding one that works for you can feel like searching for a needle in a haystack — especially if support is what you're after. The most supportive plus-size bras make use of features like full-coverage cups, wide bands, and cushioned straps for all-day comfort. The best part? They're available in a range of styles (think: convertible, T-shirt, and even bralettes ), as well as tons of colors and designs. In other words, if you're wondering where to get good bras, we've got you covered.
Generally speaking, an underwire bra will offer more support than a wire-free option. The wire sewn into the bra reinforces the band to maximize sturdiness and structure. This can help redistribute weight while lifting breasts up and away from the body. That being said, if you find underwires uncomfortable, you still have plenty of options. Full-coverage cups can help support the entire bust while wide straps can evenly distribute weight across the shoulders. In either case, you'll want to look for a wide band under the bust. In fact, the band is of utmost importance when looking for support; according to one expert, the band is the part of the bra responsible for for offering a whopping 60% of support overall, with cups and straps coming in a distant second at 20% each.
Luckily, the best bras for support don't necessarily have to look utilitarian (unless you want them to!). We've rounded up some flirty lacy choices, along with sports bras, strapless bras (yes, supportive options exist), convertible styles, and everyday bras that won't let you down. For the most comfortable plus-size bras that offer great support, keep scrolling.