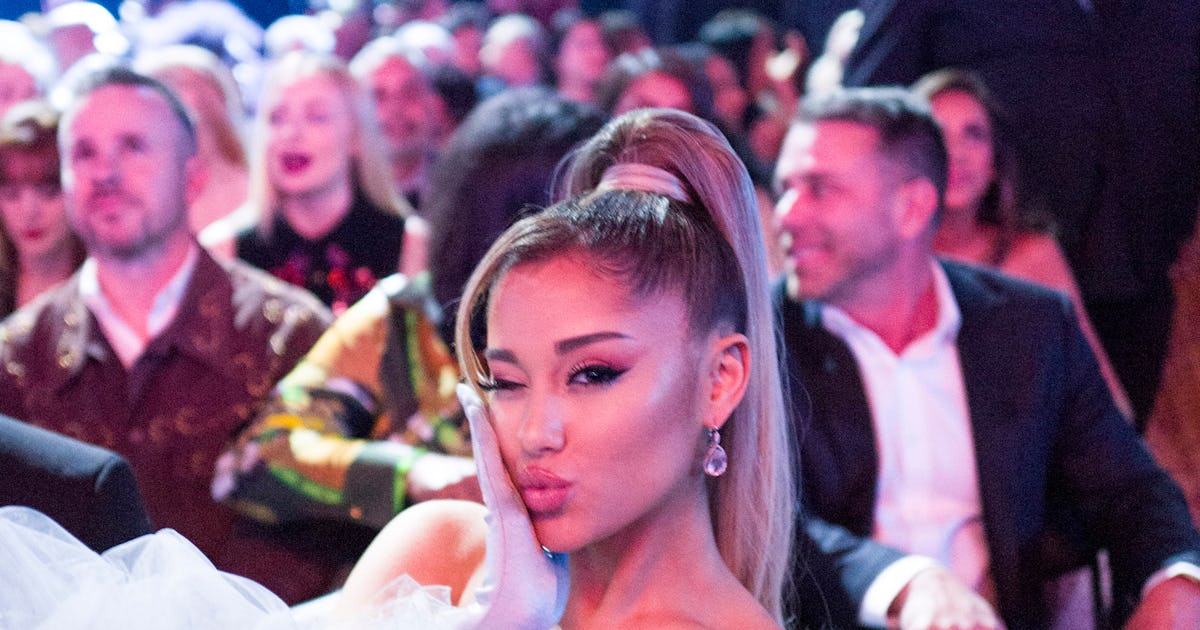 In celebration of her birthday, Ariana Grande is paying homage to her younger, tinier self. The pop star took to Instagram on Saturday, June 26 to share a throwback photo and a message to herself in honor of her 28th trip around the sun.
The adorable photo depicts a bright-eyed baby Grande with drops of water covering her face. "Hbd tiny, I am taking care of you!" she wrote as the caption. The message, though short and simple, managed to capture and commemorate just where Grande is in her life right now.
So, how is she "taking care" of her younger self? Perhaps by finding love, accepting a marriage proposal last year, and recently making it official with Dalton Gomez, whom she tied the knot with in a small, intimate wedding in May. At the time a source told People, "The couple and both families couldn't be happier." In true supportive husband fashion, Gomez also shared the photo of teeny-tiny Grande on social media, tweeting it in honor of the "Thank U, Next" singer's special day. He captioned the photo, "Happy birthday my dear, all I want to give you is love, care, honesty to each other" before tagging the star.
And he didn't stop there. The Los Angeles real estate agent continued his romantic posting on June 27, this time by sharing a black-and-white photo from the couple's wedding day. It shows the duo kissing with their dog cuddled between them.
Grande's post might also be referring to the Grammy-award-winning pop vocalist "taking care" of herself by living out her childhood dreams through the recent strides she's made in her career. She's been keeping busy since her last birthday, releasing her chart-topping sixth studio album, Positions, plus her recent performance of songs from the album that gives fans who miss seeing her on stage something to watch as they wait for her to return.
Regardless of the exact meaning, her post and photo drew attention from her celebrity friends, with John Legend commenting, "Happy birthday Ari!!" Khloé Kardashian responded with multiple heart emojis, and Grande's former Victorious co-star Victoria Justice wrote, "Adorable & happy bday!!" On top of that, Beyoncé shared a snapshot of the singer as a child, commenting, "Happy Birthday Ariana Grande" beside a photo of her wearing her go-to ponytail long before it was iconic.
Grande responded to the countless birthday comments and tributes via her Instagram story, writing, "Too many beautiful things to repost. I am bad at this these days but I feel so deeply grateful & loved thank you so much."