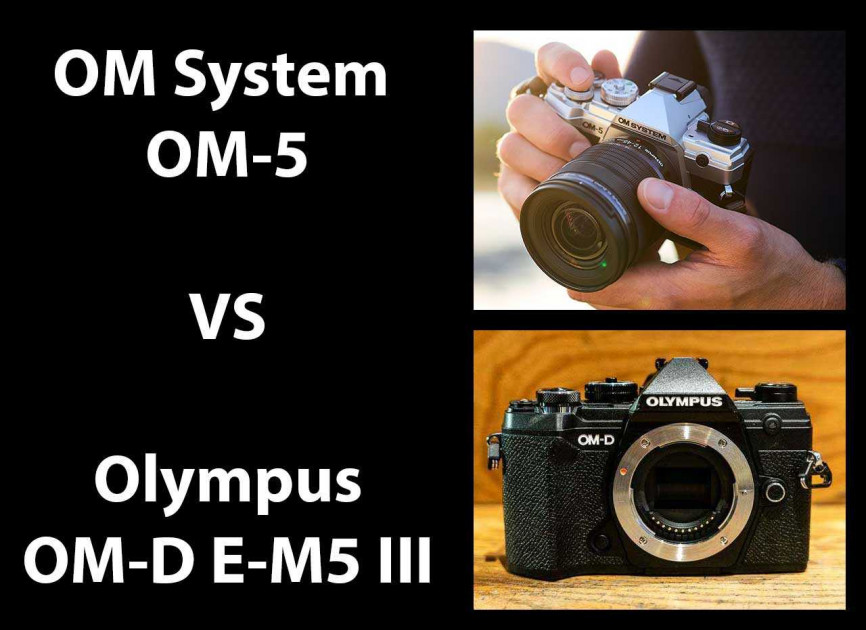 Three years is a long time in the world of digital cameras, especially the mirrorless market, so what exactly has changed since 2019 with the release of the OM-5, and is the older model still worth considering?
We're bringing you this in-depth head-to-head comparison between the new OM System OM-5 and its predecessor the OM-D E-M5 III to find out what changes and improvements have been made to the 2022 version.
You can also read our detailed Olympus OM-D E-M5 Mark III review to find out exactly what we think of that camera.
Sensor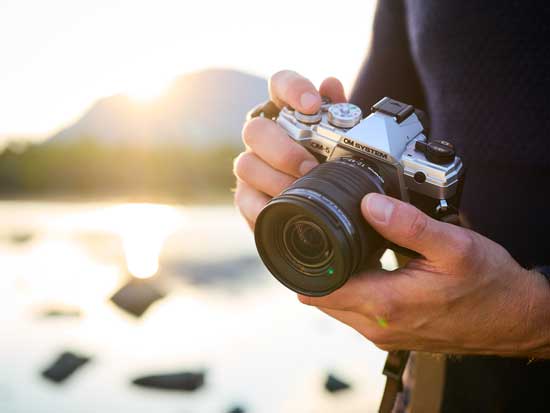 Both cameras share the same 20 megapixel Micro Four Thirds Live MOS sensor, so the new OM-5 doesn't offer any increase in resolution, which may not please some.
The OM5 does have a new processor, though, in the TruePic IX, which may help to improve the image quality compared to the older E-M5 III with its previous-generation TruePic VIII processor.
ISO Speed
The native sensitivity range of the OM System OM-5 and the E-M5 III is identical – ISO 200-25600, which can be expanded down to ISO 64.
High Res Shot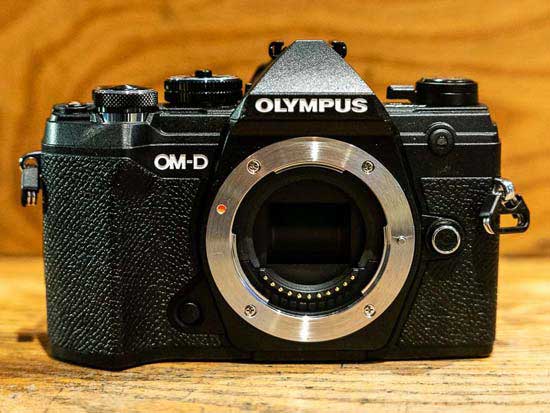 Both cameras have a special multi-shot high resolution shooting mode which creates a 25 or 50 megapixel JPEG or an 80 megapixel JPEG or RAW file. This is achieved by shifting the sensor in half-pixel steps and capturing eight images over a period of one second.
Olympus have always recommended that you mount the camera on a tripod or other stable surface to obtain sharp results and also that your subject should be static.
New to the OM-5 is the 50MP Handheld High Res Shot mode which creates a 25 megapixel JPEG or a 50 megapixel JPEG or RAW file.
As its name suggests, this mode allows you to hand-hold the camera whilst it's taking the sequence of 8 shots and still get sharp results, although it's still best suited to stationary subjects.
The older E-M5 III doesn't offer this additional high res mode.
Computational Photography
The new OM-5 offers a number of AI-driven features which the older model does not have. These include the Live ND, Starry Sky AF and Handheld High Res Shot modes.
Video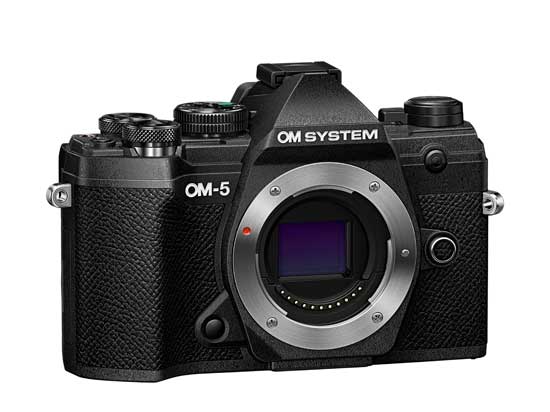 The Olympus E-M5 III offers Cine 4K recording at 24p and 4K 30p/25p/24p recording for up to 29 minutes, plus Full HD 120p slow-motion, with a dedicated 3.5mm Mic jack for better sound recording.
The new OM-5 still only has the same 4K/30p/25p/24p, DCI 4K/24p and 1080/120p high-speed recording, bit it does now offer unlimited recording times, the ability to create vertical videos for social media, and the OM-Log400 picture profile for easier colour grading.
You can also use the OM5 as a webcam straight out of the box simply by connecting it to a computer via USB, with no additional software required.
Autofocus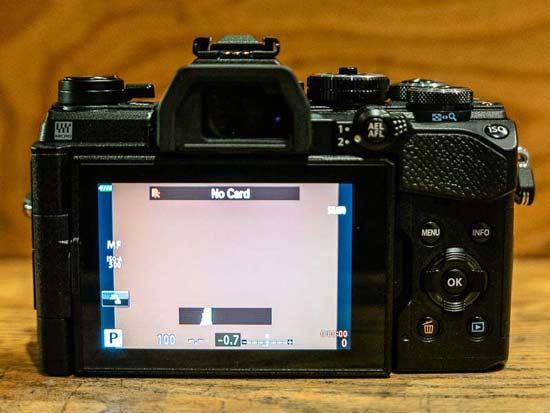 Both cameras feature the same dual phase- and contrast-based auto-focus system, with 121 points for both.
The new OM-5 offers a couple of notable improvements, including better detection of smaller faces in the frame and if the face is turned sideways away from the camera.
You can also now quickly switch between multiple detected faces in the frame and you can toggle face detection on and offer via the push of a button.
Burst Shooting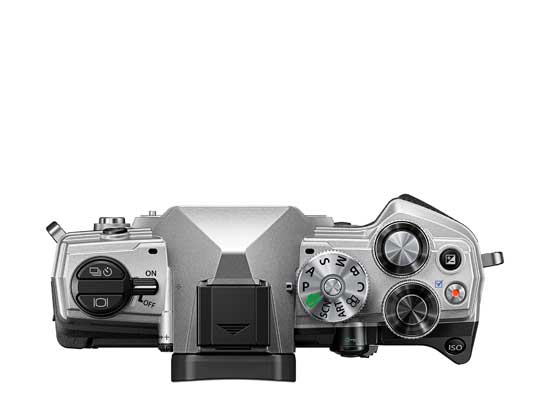 Both models are capable of 10 frames per second burst shooting with full AF/AE tracking.
The newer OM-5 model also inherits the Pro Capture mode from its predecessor.
In this special shooting mode the camera takes a 30fps burst, with 15 of those frames saved before you actually pressed the shutter, helping to ensure that you don't miss that vital moment.
Body and Design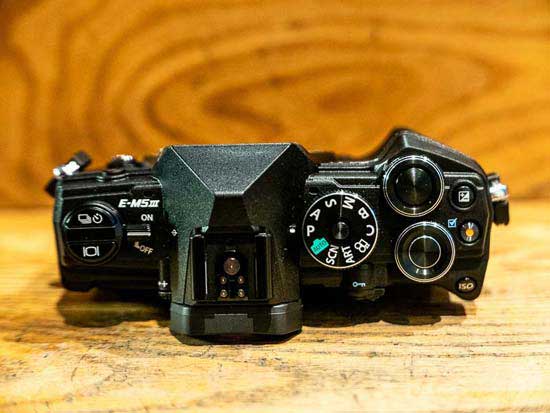 The OM System OM-5 is virtually identical to its predecessor – "if it ain't broke, don't fix it"seems to have been the design team's mantra.
In fact there are no significant changes in the camera's external layout other than to the name badge on the front.
It also continues to use the older menu system, rather than the newer one that debuted on the O-M1 model.
Weather Proofing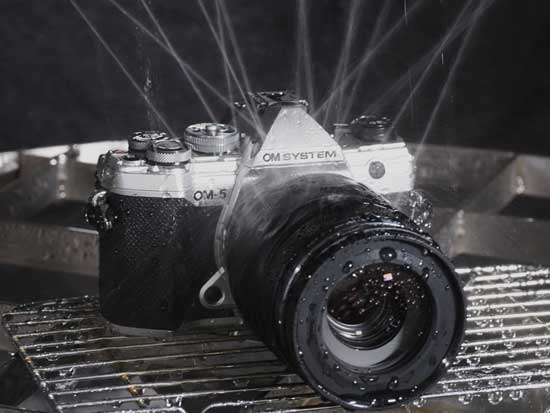 The new OM-5 is IP-53 rated, which makes it best in class for this specific feature at the time of writing. Olympus say that it can safely be used in a heavy rain storm with no adverse effects. It also offers freezeproof protection down to -10°C.
The older EM5 III is rated dust and splash-proof to the IPX1 standard, but it can't match the ruggedness of the newer model.
IBIS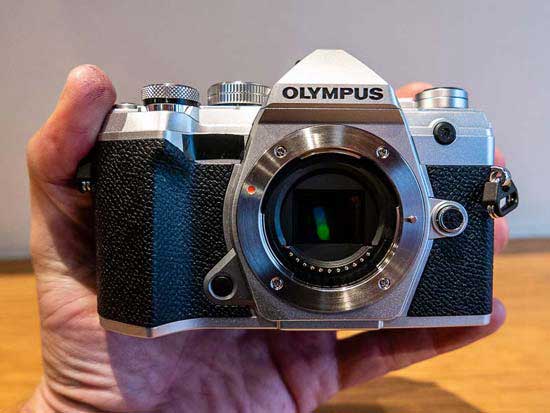 At the time of its release the E-M5 III offered the world's most effective 5-axis image stabilisation system, rated for up to 5.5 stops of compensation with any lens that was fitted to it, and 6.5 stops when using compatibel Sync-IS equipped lenses.
Three years later and the OM-5 offers 6.5EV steps of in-body image stabilization and up to 7.5 EV steps when using Sync-IS lenses thanks to its improved in-body 5-axis
image stabilizer.
Viewfinder
Both cameras use the same OLED viewfinder with 2.36-million-dot resolution, 1.37x magnification and a 27mm eyepoint.
LCD Screen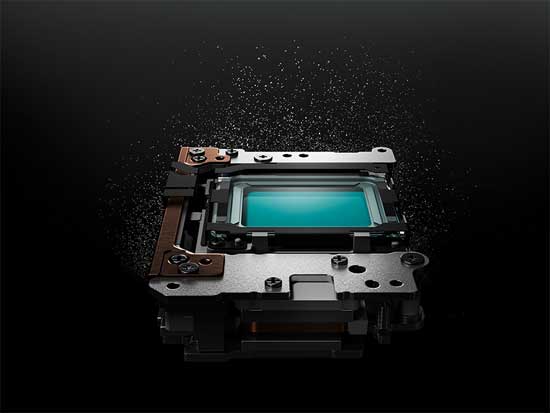 There's also exactly the same 3-inch articulated rear LCD screen as seen on the EM5 Mark III, with a resolution of 1037K dots and capacitive touchscreen technology.
Memory Cards
Both cameras have a single memory card slot which supports the faster UHS-II SD card standard.
Battery Life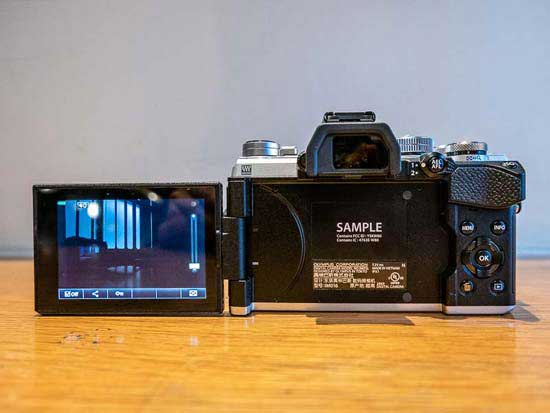 The BLS-50 rechargeable lithium-ion battery supplied with the OM-5 is good for around 310 shots or 60mins of video recording, which is the same as on the E-M5 Mark III.
Price
In the UK the new OM System OM-5 is priced at £1199 body only or £1499 for the 12-45mm F4 PRO kit.
The E-M5 III had an RRP of £1099 / $1199 body-only when it was launched back in 2019, so commendably there hasn't been a massive price increase.
Conclusion
With its new TruePic IX processor, more effective image stabilisation system, and class-leading weather-proofing, Olympus are hoping that the new OM-5 will find a place in the backpack of adventurers the world over. It still retains most of the same core technologies as its predecessor, though, making the ahead-of-its-time three-year-old E-M5 III still worth considering if you can find one.
So what do you think? Would you choose the new OM System OM-5 or its still very capable predecessor? Leave a comment below!
Your Comments