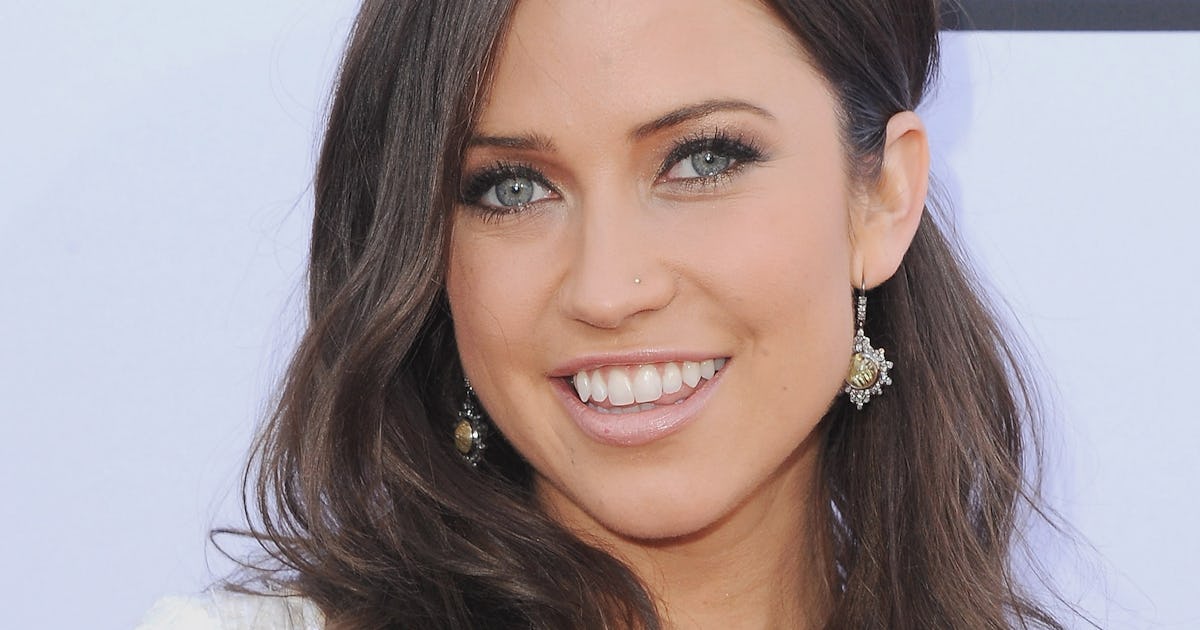 The public eye is not always an easy place to be. Kaitlyn Bristowe has been hearing critics say she looks "different" in her Bachelorette Season 17 co-hosting gig, and she's reached a breaking point. The reality TV star recently shut down critics, saying she's "so sick" of women commenting on her face.
On Thursday, June 17, a Bachelorette viewer had tweeted about Bristowe's appearance, writing, "Can anyone tell me what's different about @kaitlynbristowe look? I can't put my finger on it." The former Bachelorette herself replied to the nosy commenter, listing the many ways her appearance has changed over time given it's been "6 years since I was on the show."
Bristowe explained that her appearance has changed due to "Brow lift, brow micro blading, got my teeth bonded, some filler In my lips, aging, darker hair, and I finally learned how to contour." She added, "Oh and I put on some weight" with a flex emoji. The Dancing With the Stars champion also responded to another fan who replied by noting the star's many life milestones that occurred during that time. The fan tweeted, "Don't forget that you met the love of your life, opened multiple companies, and won DWTS. That joy leaves a mark." Bristowe replied, "Amen."
The Bachelorette host also replied to another hateful Twitter comment about her appearance, writing, "So sick of women commenting on my face. Jesus." Many other fans responded with supportive messages after the exchange, tweeting messages like, "you are gorgeous and ROCKING this season!!" and saying that haters online are "projecting their own insecurities onto you."
Bristowe, who is currently co-hosting with Tayshia Adams, is no stranger to sticking up for herself online. In May, she called out critics on Instagram after the duo was accused of "replacing" Chris Harrison. Harrison, who hosted The Bachelor for 20 years, stepped down from the role in June. His departure came after he defended then-contestant Rachael Kirkconnell's past racist conduct during an interview with former Bachelorette Rachel Lindsay. Earlier in the year, Harrison announced he would be "stepping aside" from the role for "a period of time."
In March, Bristowe and Adams shared a video to celebrate their upcoming hosting gig on Instagram, writing, "Let's go girls." Several commenters left angry messages on the post, including one who wrote, "Bachelor ratings are gonna be so low." Bristowe clapped back at the comment, saying, "Such a supportive female, we love to see it!" Another follower wrote that it was "Horrible to celebrate Chris Harrison being involved in Cancel Culture," to which Bristowe replied, "I'm celebrating a friendship here to be honest."
The Bachelor franchise has not yet announced who will host future seasons, but for now, fans can catch Bristowe and Adams during new episodes on Mondays at 8 p.m. ET/PT on ABC.