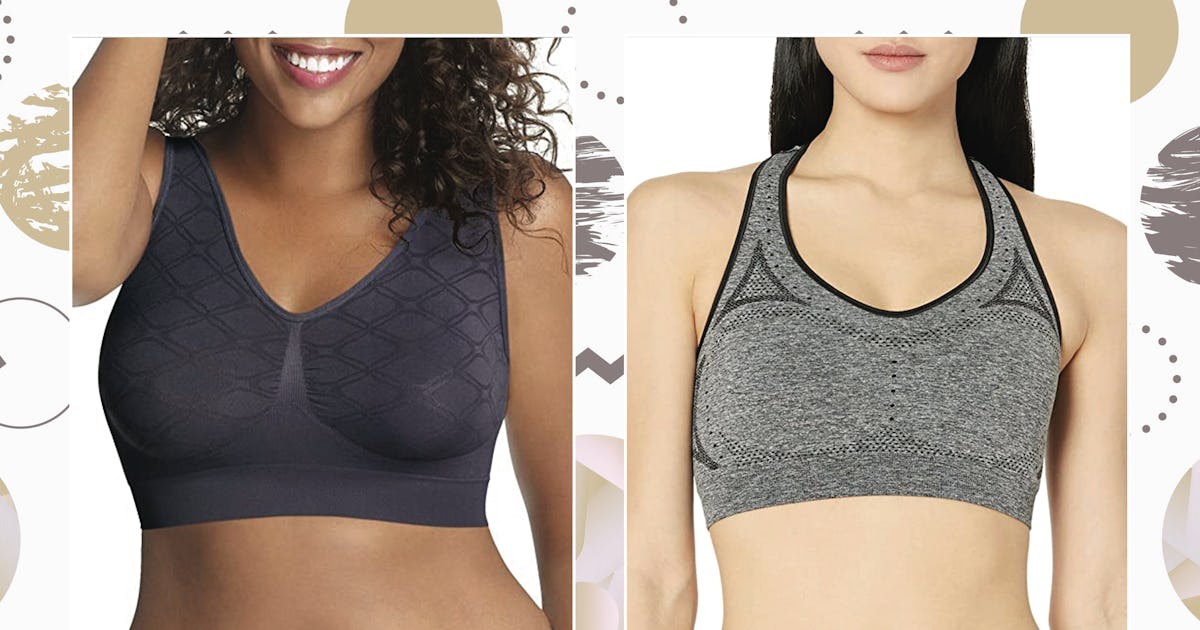 Your comfort should be a non-negotiable, no matter what you're doing. Take the most comfortable sports bras, for example. Yes, they should be an absolute joy to wear in terms of stretch and softness — but depending on where and when you choose to wear them, they may also need to be supportive, breathable, sweat-wicking, adjustable, and stylish. In order to find the ideal option for you, the best course of action is to identify your top priorities and the kind of exercises you'll be doing.
Some of the bras listed below have underwire, contoured padding, and/or compression fabric, so they're suitable for medium- and high-impact workouts. Then there are the ones that offer adjustable straps and hook-and-eye closures, so you can customize the fit accordingly. If you're looking for breathability, look for absorbent, quick-drying fabric or mesh panels. Finally, there are strappy designs, keyholes, various lengths, and eye-catching colors and patterns, so you'll love the way they look. (If the featured shade isn't your favorite, be sure to click through to the Amazon page; most of these come in a multitude of color options.)
Despite all of these convenient features, however, these all qualify as sports bras — and according to feedback from past buyers, they're some of the cutest and most comfortable sports bras on the internet. It's no wonder reviewers never want to take them off.