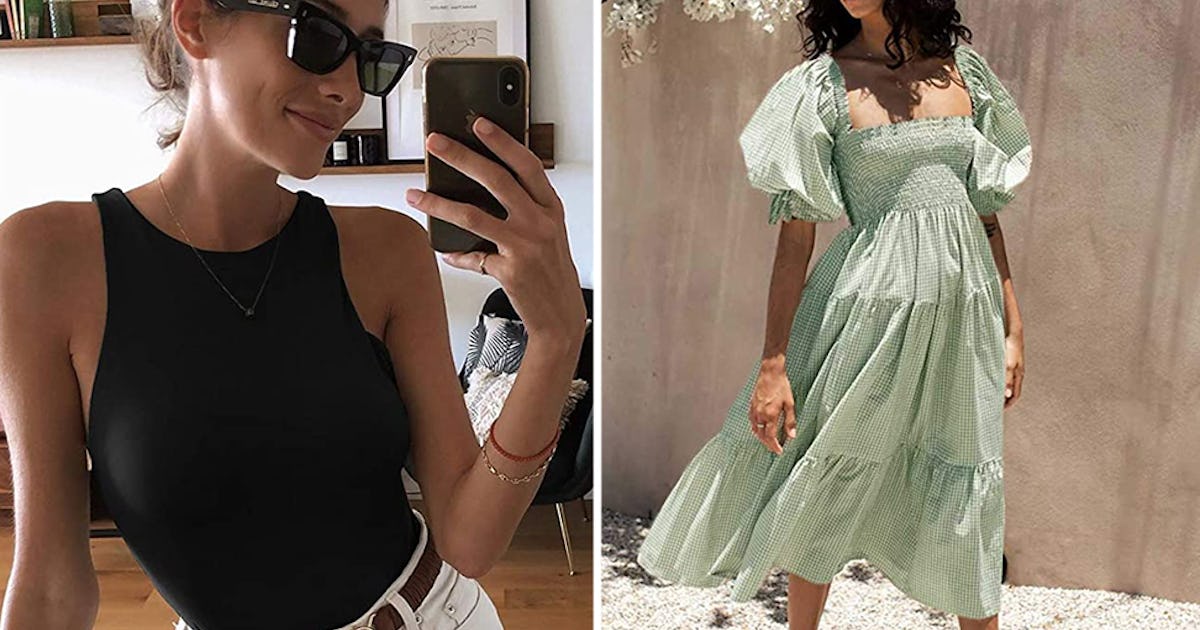 It may seem like a small thrill, but finding a pair of jeans or a dress that fits like it was made for you can make a huge impact on your mood (and your life). Even better? When you snag them at a wallet-friendly price. These days, Amazon is a goldmine for stylish things that fit really well and are under $35, making it so easy to fill your cart with more than just the household essentials or electronics the online superstore is known for.
Of course, whether something fits well is subjective to each wearer. Because every body is different, the picks in this edit are commonly made from stretchy, forgiving fabrics or feature relaxed silhouettes that look effortlessly good on everyone, and come in a wide range of sizes. As a bonus, most of these pieces can be worn both casually and dressed-up, like a satin midi skirt or a sleeveless fit-and-flare dress, making them bonafide wardrobe staples. Need more convincing? The styles ahead are backed by an overwhelming number of positive reviewers (sometimes thousands of them) deeming them a "perfect fit."
From a breezy cottagecore dress to the only pair of bike shorts you'll ever need, scroll on to shop 40 cheap, stylish things on Amazon that fit like a charm.