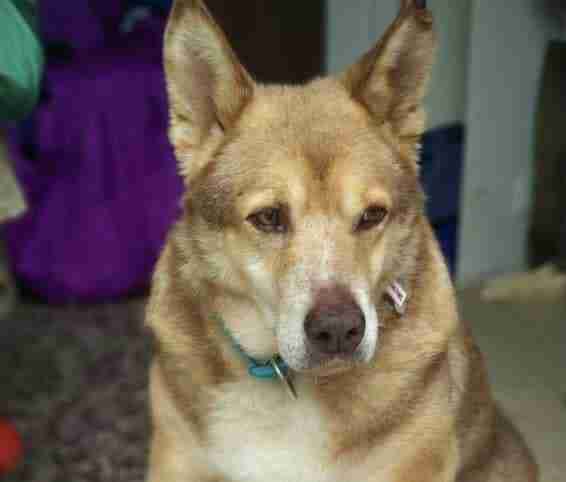 Lucky is a 12 year old male Cross-Breed. He is a Romanian rescue dog, resembling an overgrown Corgi and in foster in Basingstoke. He's 23 kg but would benefit from losing a bit of weight. He's medium sized, with a thick coat.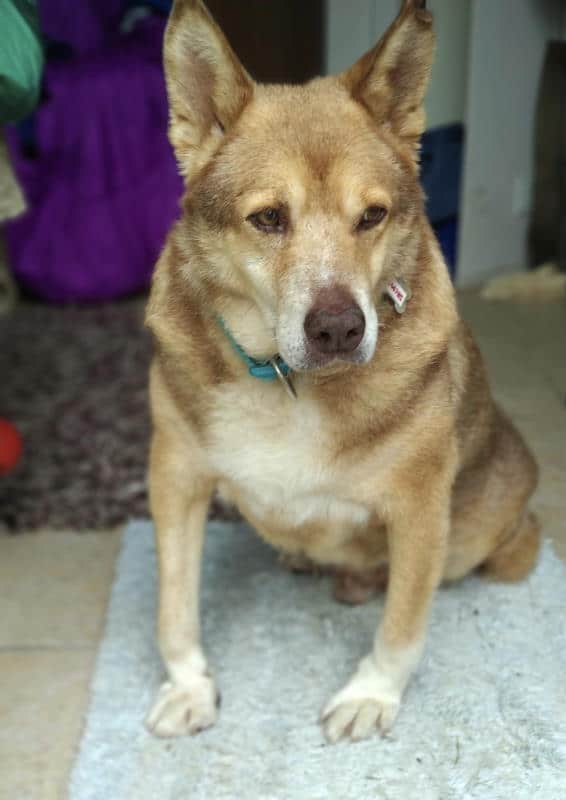 Lucky was rescued from dog fighters several years ago; the poor boy was being used as bait. He was then looked after at a private kennel in Romania, where he was very much loved, but he could never get the attention he needed, being such a loving, friendly boy. So he's here now, where he can be reacquainted with home-life, and learn the joy of going for walks. So far he's doing great, no mess in the house, just one little sprinkle to make his mark.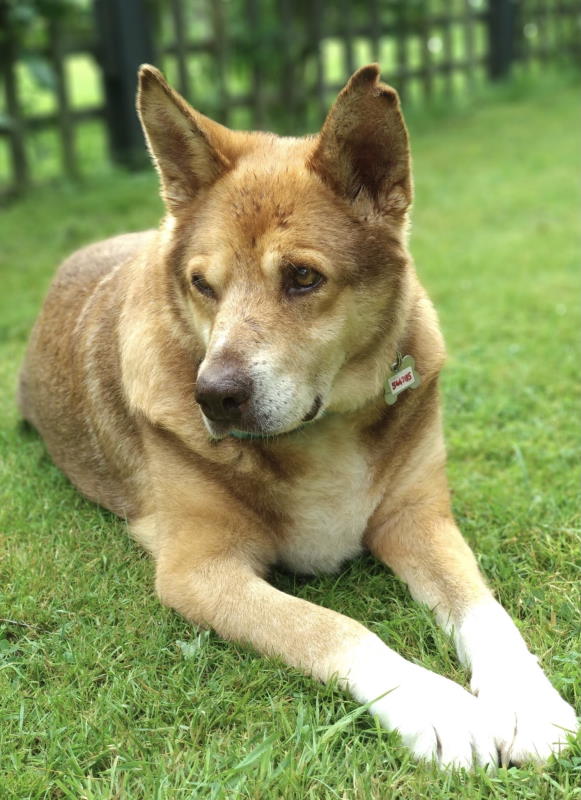 He's so affectionate, and loves attention so much. He deserves all the love in the world, and will reward his owner with devotion and loyalty. He will be your shadow 24/7. He doesn't like being left alone, but he's not destructive; he barks for about 10-15 mins. But he has an old-dog bark, so not a loud piercing bark. He will be happy with short walks and a garden to potter in. He is a little stiff on his front legs, so he has started on joint supplements.
Lucky has lived with dogs and cats in Romania. He is slightly territorial in the house with the large male dog in foster, but fine with the female. For several years he happily shared a kennel with a female dog, his friend Fetita. He hasn't spent time with children since being rescued, but given his age, we would only rehome to homes with older children of 10 plus.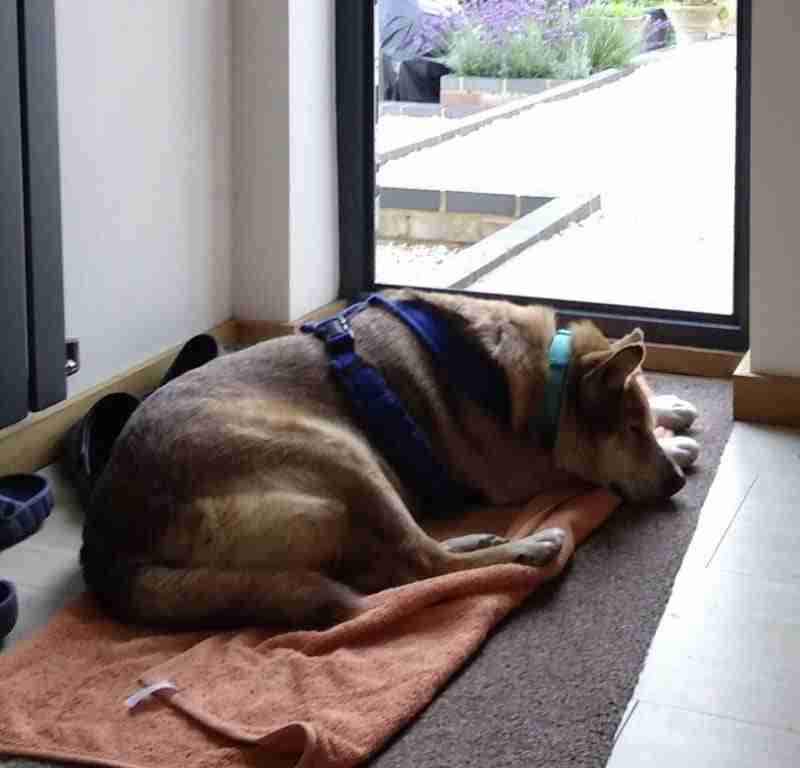 Lucky is fully vaccinated and neutered. He had a dental in December and several teeth were removed. He also had heartworm, which was fully treated and no longer present. Could you offer him a quiet corner to lay his head?
Stray2Me is a UK Registered Charity, helping dogs in the UK as well as Romania. Full support is given, with rescue back up for the life of the dog.