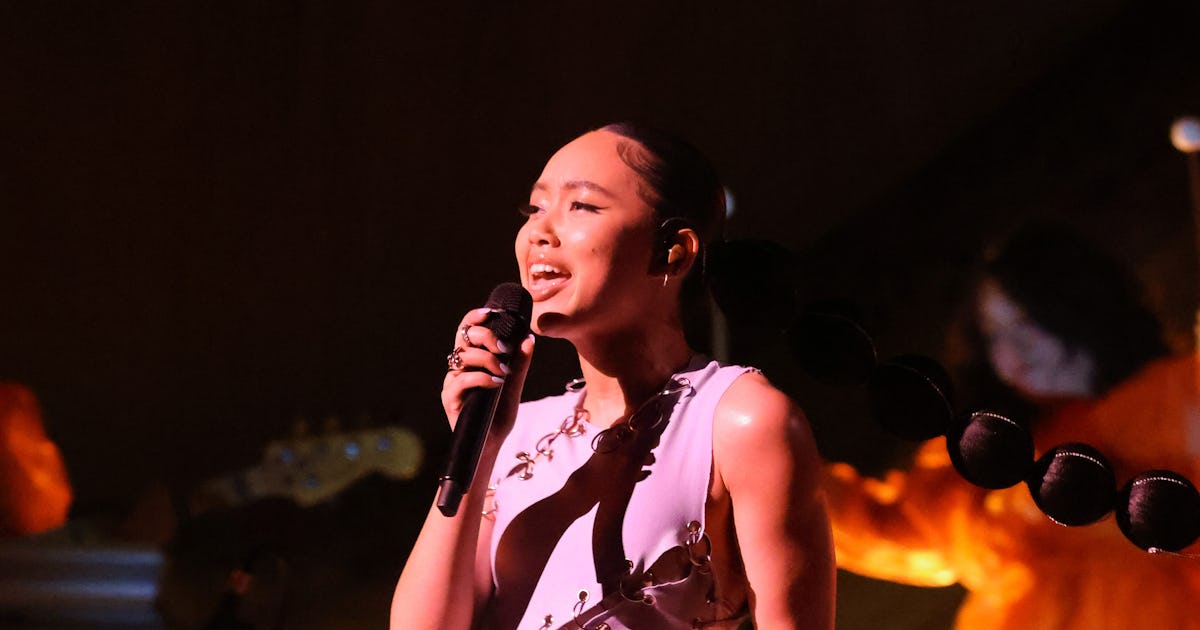 With a BRIT award under her belt and a Top 40 hit in the form of "Black Hole," 20-year-old singer-songwriter Griff is making her mark in the music industry. Her electro-pop sounds have earned the young singer a loyal fanbase and won her the Rising Star Award at last month's BRIT Awards. With musical events so close to starting up again, will Griff tour the UK anytime soon?
She first revealed her touring plans on the BRITs red carpet in May. Speaking to NME, she said she was "really proud of the seven songs" featured on her mixtape, "One Foot In Front Of The Other" (out June 18) and added she would be heading out on tour in October.
When asked what fans could expect from her tour, she said, "You know, I don't even know" – referring to the fact she's not been able to perform live over the last year.
"I only did one headline show and that was 200 people and now the next live [show] is the O2 Arena," she told NME. "So I haven't really got into the stride of doing live shows but hopefully we're going to try and put on something that's uplifting, unforgettable and the production is equally as good as the music."
Luckily for us, it looks like we're still able to snap up tickets to Griff's first tour starting later this year. But be warned, they are going fast. You can catch Griff in Dublin, Glasgow, Manchester, Birmingham and London over her five-day tour.
And while you're waiting to see her IRL, you can enjoy Griff's emotive performance of her song "Black Hole" at the BRITs.
This article was originally published on