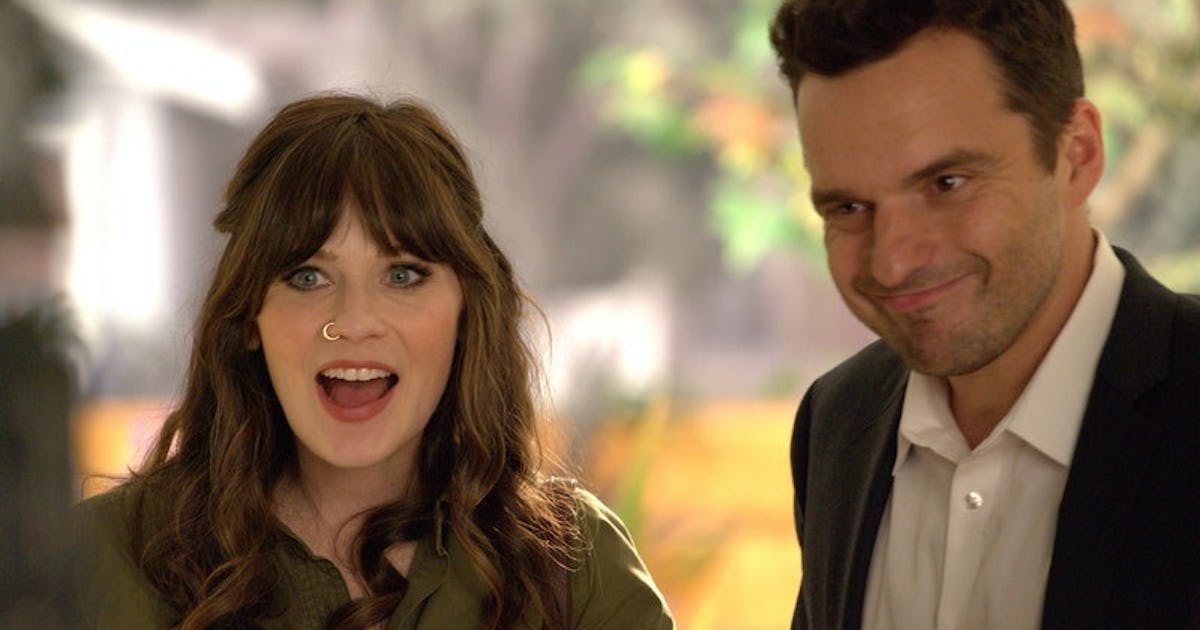 You know the drill. A new person moves into a shared flat. Things get flirty with an existing flatmate and they hook up. When it falls apart, they can't be in the kitchen at the same time and their housemates have to pick who's side they're on. It's a rom-com cliché featured in the likes of Friends and New Girl, but a new dating trend would suggest that, thanks to lockdown, IRL singles have been looking close to home for love. So what is room-mate-ing?
Bars and restaurants may have been closed during lockdown but a new study by dating app, Plenty of Fish suggests young people didn't stop dating. Seventy-six percent of the single people surveyed by Plenty of Fish said that they've been in a friends with benefits relationship since the pandemic began. And 85% of that number said it came about when they hooked up with their flatmate.
And so the term room-mate-ing is born. When you're spending long nights in, drinking wine, and watching reruns of Tiger King, hooking up with the flatmate you've had undeniable chemistry with could be seen as the next natural step. Plus you save on your uber fare home in the morning and totally comply with COVID-19 restrictions.
Room-mate-ing is just one of many dating trends that have sprung up out of lockdown. Other studies highlighted that dating app use and video dating rose exponentially during the pandemic. Plenty of Fish found that 45% of people said they feel more confident in their virtual sexual intimacy skills and video dating.
This matches up with data collected by Tinder at the end of 2020 which found that the hottest date destination wasn't an edgy bar or Michelin star restaurant. Daters were opting for their Animal Crossing islands as their rendezvous location.
Similarly, experts have predicted that COVID-19 will change the way people approach dating forever. As Married at First Sight Australia's dating expert Mel Schilling previously told Bustle: "I think the pandemic has changed dating forever but in a positive way. It's forced us to go retro. We didn't have instant gratification, which is what you get with dating apps. It forced us to have longer conversations with people, whether that's over video calls or texts, over a longer period of time."
Meanwhile Priti Joshi, VP of marketing at dating app, flagged the trend of hardballing, which has seen users becoming more selective about who they date and how they spend their time. She told Refinery 29: "Over the past year, almost 70% feel the pandemic has given them an abundance of time to focus on themselves and 43% shared they have more confidence to say what is and isn't right for them in their dating life."
Whether you're a video dating convert or decided to make the moves on your flatmate, it seems the pandemic has changed the dating game for good.