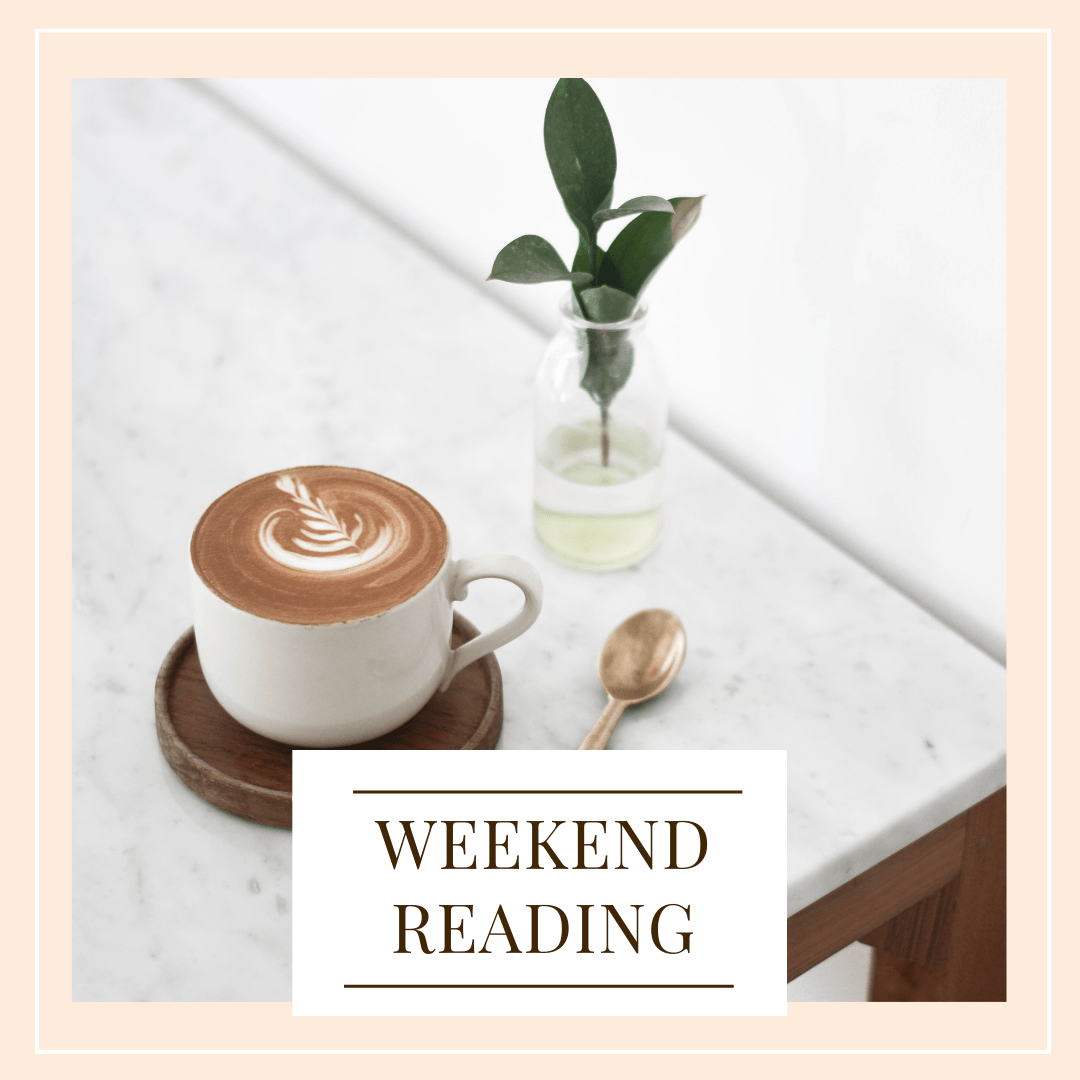 Happy Friday! It feels good to have had this week to get back in the swing of things. More on that below. This weekend we planned to potty train Charlotte but we started this week instead. She is more than ready but ahhhhh it is NOT fun! That is literally all that's on our agenda. But first, weekend reading.
Weekend Reading
What we've been up to: We got back in town last Friday night VERY late and spent all day Saturday trying to catch up on life and laundry. Sunday Liam had a basketball game. Monday the kids were off school so we just spent a lot of family time together. Things finally got back to semi normal when both kids went back Wednesday since Charlotte is home on Tuesdays. I had an even Wednesday night and other than that just normal weekday stuff.
Articles I loved this week:
11 highlights from Prince Harry's book
This was my favorite book as a preteen and I can't wait to see the movie!
Healthy dinners you can meal prep on Sundays
Things to read and watch in Jan
These are great healthy snack options
17 best wellness retreats in the world
How to talk about money with a partner
How to enjoy being alone in public
Things on my wish list:
Major major splurge but I really want the Hermes Oran sandals
In a more reasonable wish list item- I really love these shorts– on major sale
Blog posts you may have missed:
Currently Loving: January 2023
How To Recover and Reset After A Vacation
Valentines Day Dates You Can Have At Home
What are you up to this weekend?