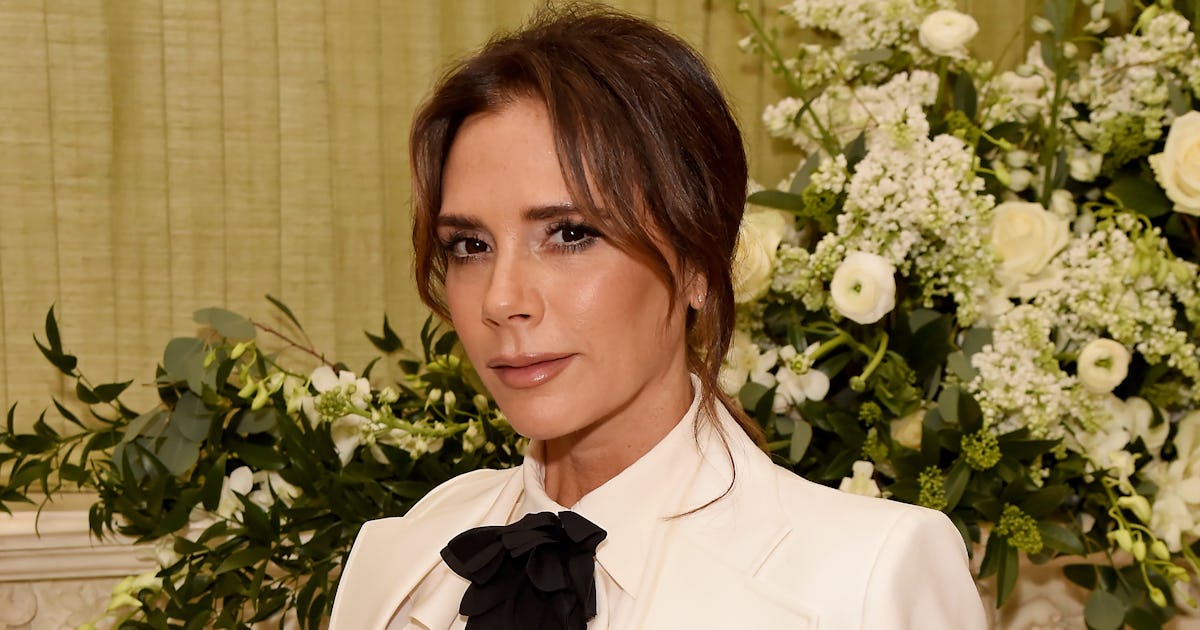 Fashion designer, beauty maven, former pop star, Victoria Beckham has a lot of strings to her bow. She's also a mum of four, so it's no wonder she looks so at ease in a new pic of her cradling a friend's newborn baby.
Derek Blasberg, fashion journalist and longtime friend of Beckham's, shared an adorable Instagram snap of his good friend holding one of his newborn twins. Blasberg, along with his partner Nick Brown, welcomed their daughter Grace and son Noah via a surrogate on May 18. In the carousel of photos shared on the babies' four-week birthday, appears one of Beckham having a cuddle with one of the twins, suggesting she may have been one of the couple's first friends to meet the little bundles of joy.
Although her children are no longer babies, Beckham looks in her element feeding one of the newborns with a bottle. We're sure the mother of four will be sharing some of her best parenting advice with Blasberg as he and his partner embrace parenthood, such as how to balance a demanding career and their family.
Along with her footballer husband, David Beckham, she shares Brooklyn, 21, Romeo, 18, Cruz, 16, and Harper, 9. With her successful career in fashion and beauty, Beckham has always made it clear that her family is very much a priority, as she told Grazia in 2015.
In 2015, she told Grazia, "I am blessed to have a wonderful husband and beautiful, healthy, happy children. Yes, we travel a lot with our respective businesses and charitable commitments, but we always make time for each other as a couple and as a family."
In an interview with the Telegraph the same year, she detailed The Telegraph how she and her husband David share the responsibilities that come with their careers and being parents, calling it "a juggling act."
"I don't really go away that much," she said. "David and I work it out so that we're not away at the same time, so one of us is always here. The other day we were at Harper's school as she had won a prize, and we were both there. It's a juggling act, but we have great people around us to make sure it all works."
One thing the Beckhams have always prided themselves on is their children's good manners. David once told the Daily Mail, "They've been saying their please and thank-you's since they were two or three years old." Victoria added in another interview with Good Morning Britain that the couple have "always been strict parents."
As the new twins grow up, we're sure we'll see more snaps with them and their Auntie Victoria. Will fans get to see them dressed in some baby Victoria Beckham designs? You'll just have to wait and see.