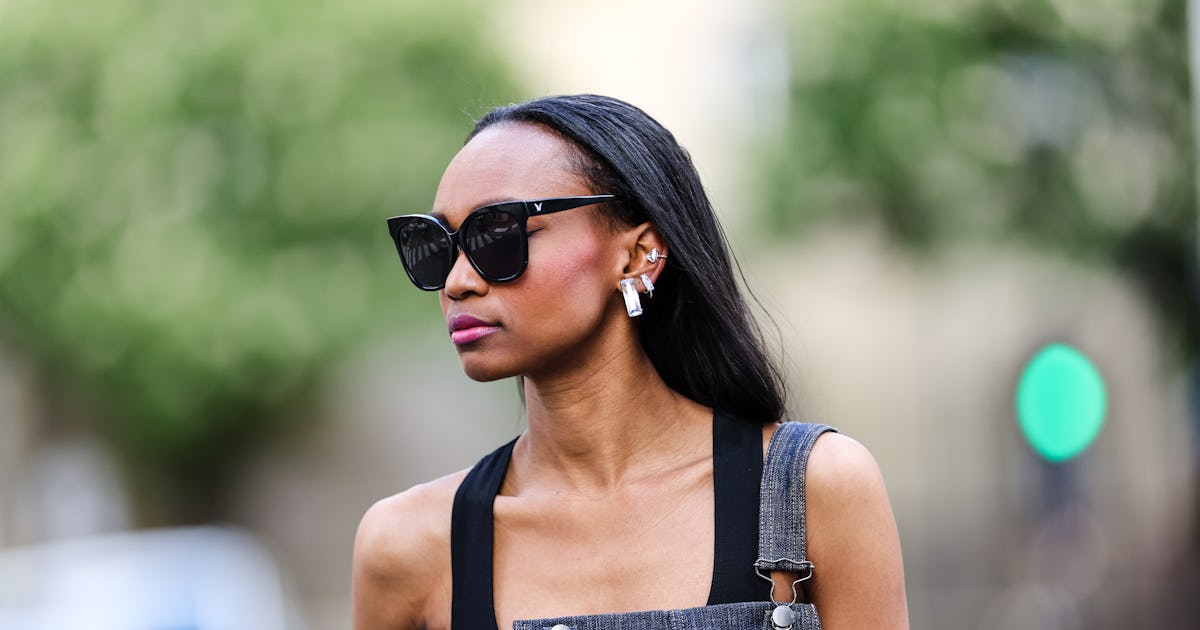 Since the oval is considered to be a balanced face shape, the best sunglasses for oval faces can really go in any direction — round or angular. Sunglasses with rounded, curving lines are good for adding softness — think retro oval frames and sporty aviators — and a good cat-eye or squared-off Wayfarer shape will bring out natural angles. Novelty shapes also work well on oval face shapes, and there are pairs that look surprisingly sophisticated rather than cutesy.
Once you've settled on the general shape you want, you can play around with some other aesthetic elements. Thick frames have more visual weight for making a statement, especially in opaque materials. Bright colors will also draw attention to themselves in an assertive way — if you want a neutral pair, opt for something that contrasts with your skin tone to create impact (but that still matches everything in your closet). For a lighter impression, thin metal or translucent acrylic frames look airy on the face and are less likely to overwhelm small features.
While you have the freedom to play around with sunglass shapes and styles, you'll want to stick to one spec more thoroughly: Always look for 100% UV protection for protecting your eyes from harmful rays. This is often indicated with a UV400 label.
These eight pairs of sunglasses on Amazon will all look great on oval faces, and every single pair offers complete UV protection.