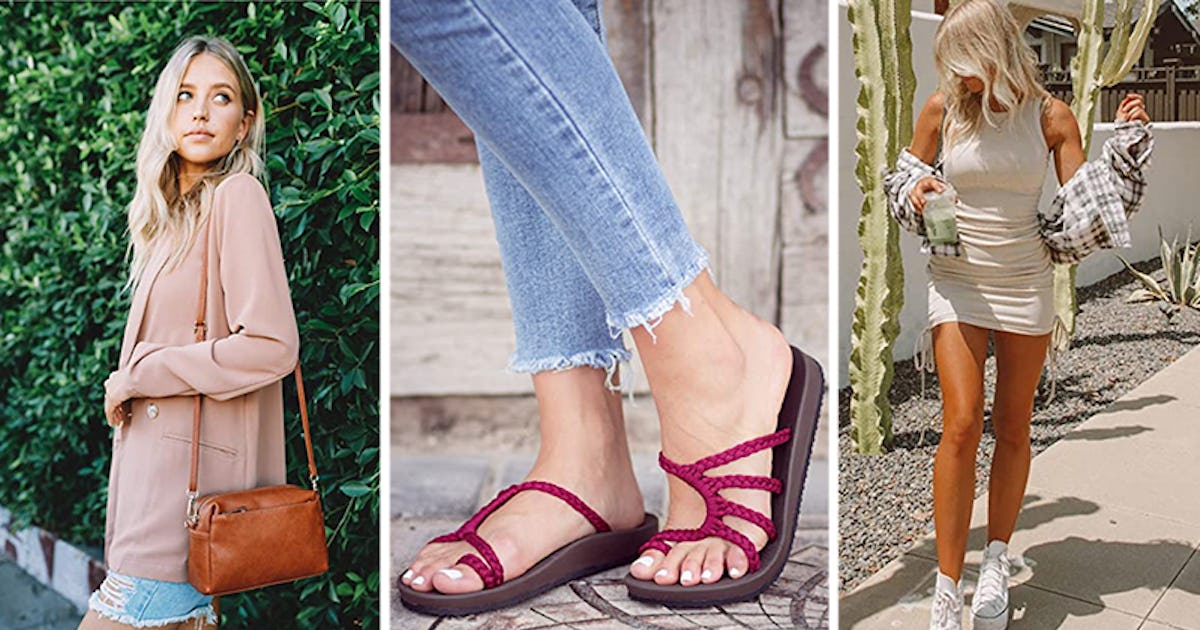 After cleaning out my closet for what felt like the 12th time this year, I decided to make a promise to myself: I was no longer going to keep clothes I felt lukewarm about. I noticed that if I didn't absolutely love something, it hung there unworn until the next donation day — so even though my closet was filled with dresses, tops, jeans, and skirts, I constantly felt like I had nothing to wear. I knew that building a wardrobe I loved was going to take some deliberation, but I didn't realize I could do it on such a low budget. Believe it or not, most of the clothes I now wear day in and day out are the cheapest, most stylish things from Amazon.
Of course, the selection and the low price tags were a huge help when it came to finding these versatile clothing pieces — but there was another aspect of Amazon that made all the difference: quick, easy returns. That way, if something didn't fit right or if it didn't suit my style on second thought, I could get my money back and resist adding to the closet clutter.
I'm not the only one who's using this method, though. Check out these incredibly cute fashion basics on Amazon buyers can't stop raving about so you too can build a wardrobe of pieces you truly love.