This article may contain affiliate / compensated links. For full information, please see our disclaimer here.
Hi! My name is Anna.
Last year, I made $455,564.67 from blogging… while traveling the world full-time. 
Pretty crazy, right?
In this article, I'm going to walk you through how much you can make from a blog, the most popular ways bloggers make money and lastly, tips on what to do if you want to monetize or start a money-making blog.
Now, before I even get into the topic of this article, I NEED you to know how unreal it feels even just writing that down.
I sometimes feel like I honestly won the freaking lottery, given how much fulfillment I get doing what I do.
Coming from the Philippines, I saved and hustled my way for 6 years, working endlessly as a teacher (and whatever side gig I could get) just so I could afford to travel for 1 year.
During that backpacking trip, I met my lovely partner-in-crime, Tom, who I managed to convince to join me on this blogging journey.
When we started our travel blog, AdventureInYou.com, in 2015, we were just looking for a way to make extra (beer) money so that we could keep traveling for longer.
Despite fully committing to it, never in a million years did we ever think blogging could actually become our full-time job!
You see, our path to blogging success wasn't very straightforward.
We took a lot of wrong turns and basically zig-zagged and crawled our way up which is partly what inspired us to start the Blogging Fast Lane. 
Our mission is to help people like you who are interested in blogging, profit from their passions… without the unnecessary mistakes that we made along the way.
In this epic read (if I do say so myself!), I will walk you through the best practices on how you can make money from blogging based on our personal experience growing and monetizing our six-figure blog.
Can People Really Make Money from Blogging?
First things first: can people really make money from blogging?
When blogging first started, it seemed like everyone and their mom had one.
What initially started as a dear-diary movement of some sorts has now turned into a massive industry that has empowered the average Joe (or Jane).
I now make more from my blog in one month compared to a YEAR of teaching in the Philippines. 
The thing is, I'm NOT the only one who is earning from their blog.
Every month, there are people who make anything from a few hundred dollars all the way to crazy six-figure numbers… from the comforts of their home, while wearing their pajamas. 
This 2019 study, which surveyed over 1,000 content creators, revealed that 16% earn an average of $2,000 to $5,000 per month. 24% make less than $500 per month, while 10% earn $10,000 and up.
In fact, the study pointed out that those top earners are considered the top 5-10% percentile of U.S. earners.
So regardless if you want to start a blog and turn it into a side income or your full-time gig, there is money to be made in blogging!
You just have to be smart and strategic about it.
Like any business venture, if you want to make some serious cash from it, you gotta start treating it like a business.
Unfortunately, the old-school dear-diary-style of blogging is dead but the new way of blogging is very much still alive and kicking.
Later on in this article, I will also share examples of bloggers who are absolutely KILLING IT in their niches!
From mom blogs who are running empires from the comfort of their home to digital nomads like me who run their business from anywhere in the world, blogging has opened up a whole new profession that never used to exist.
How Much Money Can You Make from Blogging? 
One of the most beautiful things about running your own business is that when it comes to making money, the sky is truly the limit!
Some make an extra $500-$1,500 a month from their hobby blogs while others are earning a high six to seven figures a year.
When I first started blogging, I read an article about one blogger making $5,000 from his blog.
At that time, I found that number to be CRAZY.
I thought to myself: imagine getting paid $5,000 per month… to endlessly write about a topic you love?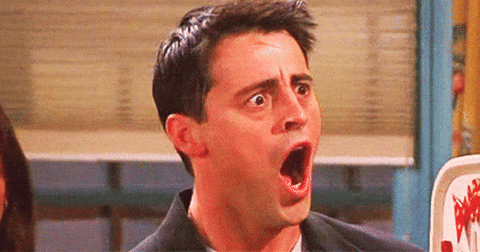 Although I was in awe, I was also very cynical.
I thought, surely this guy must be the exception to the rule.
However, the more I started digging, the more I started discovering blogs that were earning crazy incomes that surpass any 9-to-5 jobs out there!
Want proof?
There's finance and budget blogger Michelle from Making Sense of Cents who earns over $100k each month.
Husband and wife food bloggers, Trevor and Jennifer from Show Me the Yummy recorded more than $46,000 on their last income report back in 2016!
Then there's the incredible single mother Sarah from Sarah Titus who earns over $200,000 each month selling printables from her blog.
These numbers absolutely blew me away! 
Although these people are probably in the top 1% of bloggers out there, it doesn't change the fact that there are thousands of other bloggers who are earning a living from their blogs.
Most Popular Ways Bloggers Make Money
So now that we've established that there is money to be made in blogging, in this section of the article, I will walk you through the most popular monetization models that bloggers use to bring home the bacon, month on month.
While we have not personally tested ALL these methods listed, we've used a majority of them in combination to earn over $37,000 from our blog each month.
Affiliate Marketing
Let's start with my absolute favorite. 
Affiliate marketing is the bee's knees! If you've never heard about it before, sit back and listen (read, in your case).
Affiliate marketing is essentially where you make a commission every time someone purchases something through a link on your blog.
See those links on our blog recommending different backpacks?
If someone clicks through and ends up purchasing, we make a percentage of that purchase as a commission.
The reason I love it so much is because it is one of the most passive sources of income. 
Compared to other blog monetization models that require you to create products, worry about inventory or customer service, affiliate marketing is simple.
All you have to do is to find products and services that you love, and promote them to your audience! 
All the marketing, production, and delivery is then handled by the brands that you recommend.
Plus, who doesn't love to be able to say, "I make money in my sleep!"
Because we have readers from all over the world, there are days where Tom and I look at each other in disbelief when we wake up to over $1,000 in commissions while we were dozing off in la la land.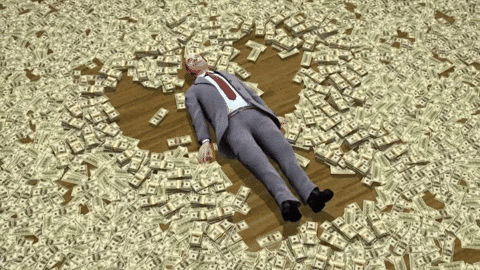 On our own blog, affiliate marketing makes up about 70% of our income, allowing us to passively earn money – even when we are off traveling.
No matter what niche you're in, there are LOADS of things you can affiliate, making it really one of the best monetization methods out there.
Tips on How to Monetize Your Blog Through Affiliate Marketing
1. Understand Buyer Intent

The key to effectively make money with affiliate links is to be strategic about it. You won't be able to earn anything decent if you just chuck a few links in your post.
Instead, take the time to understand the user intent behind the article so you can figure out what stage they are in the "buying process."
Typically, there are three types of user intent when creating content?: Inspirational, Navigational, and Transactional.
Understanding which types of articles you need to write is crucial for Affiliate Success.
For example: in which article do you think people are more likely to buy that backpack you're recommending?
In your post on the "Best Travel Backpacks" or the one about "Best Landmarks Paris"?
The "Best Travel Backpacks" article is transactional in nature which means that people who search for that term have a high buyer's intent while the other article is purely inspirational. 
Although you should most definitely optimize both articles accordingly, understanding where the reader is in their buyer journey will massively help you convert those affiliate sales.
In our Blogging Fast Lane course, we go deeper into this and teach you how to focus on creating the RIGHT type of articles rather than just shooting in the dark.
2. Build an Affiliate Machine

On our travel blog, affiliate marketing is our jam!
A solid affiliate strategy, combined with automated emails that we religiously send out, make what we like to call our Affiliate Machine.
It is something we train our students on and has given them (and us) fantastic results.
The idea behind an Affiliate Machine is that you are sending your readers related content so they keep coming back to your blog posts, over and over again. 
This not only brings in more traffic but also more sales!
If you want a detailed explanation of how our Affiliate Machine works and how you can implement it on your blog, sign up for our free training below.
3. Choose Great Affiliate Programs

Given that there are literally TONS of affiliate programs out there (with some brands signing up under two platforms), here are a few tips on what to look for in an affiliate program.
Commission Rates: Some programs will sign up under different platforms so it is important that you take a look and compare the commission rates to make sure you are getting the best deal.
Cookie Length: Similar to real life, not all cookies are made the same. If you are unfamiliar with cookies, when a user goes to a website through an affiliate link, a cookie is saved on the user's computer. Cookies are then used to track referrals. The longer the cookie, the better. This means that if a reader goes to your site and 2 weeks later decides to buy the product, you STILL get a commission. 
Important Reminder: When trying to find affiliate programs to join, make sure you do your homework. Find those hidden products that you can affiliate that you KNOW your niche audience would love. This is why finding your Blue Ocean niche is even more important than ever.
Brand Partnerships / Sponsored Content
Another popular monetization strategy when it comes to blogging is brand partnerships.
Given that we live in the age of influencer marketing, brands are now even more attuned to how to work with blogs.
So what exactly is a brand partnership?
Essentially, thanks to your blog, you have an audience.
Ideally, your audience is made up of a group of people who are all interested in one particular topic or a group of people who have a problem that you are trying to solve.
Brands or companies want to get in front of your audience so they will collaborate with you to either share about them on your social media channels or on your blog.
When done correctly (i.e. you only collaborate with brands that you trust and believe in), your sponsored content won't really seem forced.
Instead, you are highlighting how a brand's product or service can help your audience.
Take this article that we wrote in collaboration with Airbnb.
A large chunk of our audience on our travel blog is interested in how to earn while traveling which is why we write a lot of content on the best travel jobs, blogging, etc. 
This means that an article on how our readers can earn by becoming an Airbnb host is a perfect fit. It provides value to our readers (and will hopefully even help them make a few bucks) while at the same time, promoting the company. 
Airbnb is a company we use all the time so for us, this brand collaboration was a win-win.
If you have a large social media following, you can score even LARGER brand partnership deals by leveraging your social media following and your blog content!
 Tips for Landing More Brand Partnerships for Your Blog
1. Know Your Audience

Be super clear on WHO your audience is and build relationships with them. The clearer you are, the easier it will be for brands to find you. 
You don't need hundreds and thousands of followers either. Brands are now paying attention to micro-influencers who have a small, tight-knit tribe who TRUST your recommendations. 
2. Create a Media Kit

If you want to land more brand partnerships, make sure you have a 1-page Media Kit outlining everything brands need to know about you. This should include info on your audience demographic, how many pageviews you have, details on your social media following, and your niche. 
We personally don't list our rates on our Media Kit as I create custom proposals based on the needs of the client. 
Your rates will largely depend on the number of pageviews you have, your following, niche, etc. so make sure you find out the industry standard to avoid undervaluing your work.
Take a look at our 2019 media kit for our blog.
3. Have a "Work With Us" Page

If you want brands to work with you, you have to advertise what type of work you are open to doing. 
Are you only doing social media posts? Product exchanges? Sponsored posts? Press trips? Having this information (including your contact details) makes it easier for brands to contact you. 
Don't make them dig through your socials media channels and look for you — be proactive! 
Freelancing / Online Services
Having a blog is like having an online CV that goes "hey look at me, this is what I can do!"
Whether you are blogging about health, fitness, traveling, or gardening, your blog is a great way to advertise an online service that you can provide to others.
Love planning trips? You can be an online travel agent/trip planner
Love healthy eating? You can offer your meal planning services
Love writing? You can become a freelance writer
The possibilities are literally endless.
Although freelancing is not for everyone as you still end up selling your time for money, it is a great way to make some extra money as you work on your blog.
A fab example of this would be the bloggers behind Wanderers of the World who offer custom trip planning to different destinations for their readers.
Decide on a service you want to promote and make sure you prominently advertise it on your site (especially if your service is closely related to your niche!).
Display Ads
Nowadays, seeing ads on a blog is becoming so common. In fact, even large companies now have them as well.
This is because display ads can be a huge source of income for bloggers.
Although display ads are not our primary source of income (in fact, we have them disabled in our top performing articles), we made $44,848 in 2019 from display ads alone.
Display ads have changed the game for a lot of bloggers as it allows them to instantly monetize their content with one click of a button.
If you are unfamiliar with how display ads work, essentially companies and brands place bids on large advertising networks.
These large networks then place the ads across all their publishers, matching them to the correct blogs according to audiences and interests.
This is great as it means blogs like us don't actually have to go out and reach out to brands. The entire thing is done by the display ad networks.
The best part? 
Your readers DON'T even have to click on the ads for you to make money as most ad networks now operate by impressions rather than clicks.
Similar to TV commercials, networks sell their slots based on how many impressions (or people will potentially be able to view the commercial).
Although most ad networks require a minimum number of pageviews when you apply to join, after that, you don't really have to do anything else but optimize.
Top Ad Networks to Join
Google Adsense
Ad Thrive (requires 100,000 pageviews)
Mediavine (requires 25,000 pageviews)
Media.net
Although Google Adsense is the most popular platform, it doesn't give you a lot of control over what goes on your website.
We personally have used both Mediavine and Ad Thrive and have nothing but good things to say about them.
They allow you to fix your ad settings, select ad frequency, what type of ads you don't want on your site, etc.
I know some food bloggers who make around $15,000 a month from ads alone so it is definitely a viable source of income.
Create Digital Products
The next one on my list of ways to make money blogging is through creating your own digital products.
Creating your own digital products is awesome. You create it once and after that, everything you make is all profit!
With the exception of courses (which you have to update), generally speaking, creating your own digital products is a great way to add a few hundred dollars to your bottom line. 
Ebooks

As an experiment, we decided to create our own digital ebooks on our travel blog a few years back.
We noticed that we were getting a lot of traffic on our Southeast Asia content.
Having spent a large chunk of our time traveling there, we KNEW we had so much value to share with others which was why we ended up creating these travel guides full of travel advice, personal itineraries, and more.
To date, we have travel guides for Thailand, Vietnam, the Philippines, Indonesia, Cambodia, and Laos.
Since we created them, sales average around $400-$800 per month, depending on the season. 
They were relatively easy to create and have brought us continuous passive income, all while helping travelers experience the best of Southeast Asia.
Tip: For the content in your ebooks, don't be scared to reuse content you already have on your blog. Remember, people are paying for the convenience of having all the information in one place!
Planners / Downloadables

Apart from ebooks, other digital products can be calendars, organizers, planners, recipe books, templates, and more.
Again, these can be created very easily with Canva which has a plethora of free templates. All you need to do is add your own images and texts.
Once you've seen success from these digital products, you can even move on to creating physical products later on to further increase profit margins.
Take a look at this family-focused blog Moments A Day, which has an online shop of printables, books, family journals, etc.
Presets

Are you a photographer who loves playing with photo editing apps? Do your photos have a unique style and look? 
Creating and selling your own Lightroom Presets have taken the online and Instagram world by storm and proven to be a fantastic income source.
One of our students at the Blogging Fast Lane Course, Sarah (watch her interview here) came up with a line of preset packs to sell to her audience, instantly adding to her blog's income.
Online Courses

Now before I go onto the ins and outs of creating online courses, I have to just put this out there. 
Only create a course around a subject which you feel like you're 100% an authority on. Don't become an internet "guru".
There are so many gurus in the online course space as there is such a low barrier to entry. 
In fact, we know there are also a lot of courses out there that don't live up to expectations… which means that people who invest in them end up hesitant and scared to spend on other courses that may have the potential to transform them or their businesses.
Before we entered the blogging education space, we wanted to make sure that we actually knew what we were talking about. 
We wanted to be able to comfortably say our blog makes six-figures, without ever feeling iffy about it!
Part of the reason we decided to turn our travel blog, Adventure in You, into our blogging-strategy-guinea-pig is because we want to make sure we practice what we preach!
This way, every single thing that we teach in our Blogging Fast Lane course is based on the exact strategies that we test and apply on our own blog.
If you have something valuable to share and consider yourself an authority in your field, creating an online course can be a fantastic way to make money blogging. 
The most important thing is to create an easy-to-follow program that is actionable and valuable to your audience. 
You can then plug your lessons into third-party sites like Skillshare, Udemy, Teachable, Kajabi, or Thinkerific, using them to host your online course. 
Again, when it comes to creating an online course, validate your idea first! Try hosting a free webclass to help you create a curriculum outline whilst giving you the chance to get direct feedback from potential students.
Other Digital Product Ideas to Make Money Blogging
Membership Groups
Are you an expert on a specific topic? Maybe you can create a paid membership group where you share monthly exclusive content? For example, if you are in the food niche, you could start a membership group where you send them weekly grocery shopping lists and recipes.
Software
Have some techy skills that you can leverage into a software idea? For example, one blogger used her tech experience to create an analytics software called Affilimate which helps other bloggers optimize their affiliate links.
Digital Subscriptions
Are you in the homeschooling niche? You could create a digital subscription group where you send your readers monthly printable templates, lesson plans, etc.
Three Things You Need to Launch a Digital Product

1. A Valuable Product

Whatever digital product you decide to make, whether it is an ebook, a printable template or a course, you need to make sure you are creating a product that is valuable. 
Before creating something, ask yourself what problem are you trying to solve?
Once you've figured that out, it's easier than ever to create digital products given the technology available today.
For instance, if you are designing an ebook or templates, you can use programs like Canva which already has a ton of prebuilt templates. If you want a slightly more professional look, you can also create it using programs like Adobe InDesign.
Tip: If you are looking for ways to validate your product idea before creating it, speak to your email list! If you don't have one yet, check Google Trends, do basic keyword research, or do an informal poll on your FB page.
2. A Benefits-Focused Landing Page
If you want to sell your product, you need an awesome landing page. As contradictory as this might sound, when writing copy for landing pages (or sales pages as others like to call it), don't focus on selling.
Instead… focus on benefits! 
What can your product do to help others? Will it save them time? Will it help them plan a trip of a lifetime? Will it help them lose weight?
So many people try to "sell" but in reality, they should focus on sharing what their product can do to help others. Focus on the benefits of your product and make it a no-brainer purchase.
Once you have your landing page set up, all you have to do is connect it to a payment processor like Stripe, Send Owl, Paypal, etc. and you are ready to go.
3. A Segmented Email List
Lastly, if you want to sell a digital product, I recommend building a dedicated email list of people who are interested in the topic your product is in. 
This is SUPER important and crucial to see sales of your digital product.
When we launched our ebooks, although we had a general travel list, we wanted to make sure that we had a separate list for this particular product. That way, we weren't sending people information about products that they weren't interested in.
Creating a segmented list around your digital product is so important, and you can do this by creating a simple value gift around the product you are selling.
In our case, our ebooks are around traveling Southeast Asia. So we created a simple Southeast Asia bucket list PDF to find out who was interested in our topic. 
We then used this value gift to collect email addresses of people who are interested in this topic and used this list to promote our ebooks.
Building segmented email lists is something we teach in our Blogging Fast Lane course as this is a HUGE part of our Trust Marketing system.
If this is something you would like to learn more about, check out our free training below!
Sell Physical Products
Apart from digital products, you can also make money blogging by creating your own actual products. 
Whilst this automatically adds a layer of complexity as you will have to source manufacturers etc, there are definitely ways around this. In fact, some business models like dropshipping don't even require you to hold inventory yourself!
One of our friends and fellow blogger Travel Fashion Girl launched her own line of packing cube products after years of selling other brands of packing cubes through her blog.
Another great example is one of our own Blogging Fast Lane students, Andrea, who creates travel coloring books for adults which she sells on Amazon.
Want to learn exactly how to create and market a digital product on your blog? Read our full guide on how to create digital products!
Tips on How to Start and Monetize a Blog
If you've read this far, hopefully, the ideas above have given you some inspiration on how to start making money from your blog.
If you DON'T have a blog yet and are only in the beginning stages, don't get overwhelmed! 
You are exactly where you need to be as I am about to dish out all my top tips on how to start a blog and monetize it.
Getting Started and Choosing the Right Blogging Platform
Before starting our travel blog, I spent years dreaming about becoming a blogger. It was always on my "Things to Do" list but I just never got around to it mainly because I was so intimidated by the technical aspect. 
The thing is, I know I am not alone.
I know there are tons of people out there who think you have to be a tech genius to start and profit from a blog.
If you are one of those people… don't worry. Blogging is a skill and like everything else, the more you do it, the easier things will get.
Side Note: Our Blogging Fast Lane course is equipped with WordPress Video Tutorials and step-by-step guides to help non-tech minded people (like me) overcome this fear! If you want more information on the Blogging Fast Lane, check out our free training here.
Now that we got that out of the way, when it comes to making money from your blog, we 100% recommend using WordPress.org as it is simply the best platform out there when it comes to monetizing your blog.
Other platforms like Blogger, SquareSpace, and Wix can be easier to use. But if you want flexibility when it comes to monetizing, WordPress is definitely the way to go as it gives you the most flexibility.
WordPress.org (not to be confused with WordPress.com!) is FREE and the only thing you need to do is to get hosting which essentially houses your blog online.
For this, we recommend Bluehost as they are hands down the most affordable for blogging beginners. Their customer service has been so on point over the last few years that we host 3 out of 4 of our personal websites with them!
Apart from that, here are the other perks and why we recommend them:
Get your hosting before deciding your name!
Best value for money
FREE Domain
24/7 Support
FREE 30-day Money Back Guarantee
One-click WordPress Install
Just for readers of this blog, we've negotiated a special deal with Bluehost. You can start a blog for only $2.95 a month (instead of $7.99), giving you a massive 63% discount!
Choose a Blue Ocean Niche That Can Easily be Monetized
Although I would never advise people to choose a niche based on profitability, having an idea of potential profit before diving in deep is always a good thing.
In our Blogging Fast Lane course (and the everyday blogging advice that we dish out), choosing a niche (or Blue Ocean, as we like to call it) is one of the most crucial ingredients for success. 
If you would like a step-by-step guide on how to choose a niche for your blog, check out our full article:
There are SO MANY blogs out there so you have to make sure you are able to stand out from the rest. This is what we call the Blue Ocean Strategy.
By ensuring that you have a unique focus, building AND monetizing your tribe will be so much easier.
By having one clear Blue Ocean, you know that everyone who comes to your blog is interested in one thing.
This is SO powerful as you are able to create and serve your audience with content they want to read about.
Do Market Research on Your "Competitors"
If you're looking for ideas on how to make money blogging, there's no better example than to see what others are doing. 
So many people get demotivated when they see other successful blogs whilst I'm the opposite!
Successful blogs get me PUMPED because I don't see them as competitors as I know that I will attract my own tribe. Seeing how others have monetized their blogs gets me excited as I am able to see huge opportunities on how I can follow suit. 
Instead of letting this demotivate you, use their success as a roadmap on how you can create something similar — or even better. 
With that in mind, hop online and find similar blogs in your niche. 
Ask yourself:
How are they monetizing? 
What products or services are they recommending to their readers?
Are there any affiliates they are promoting that I can possibly promote too?
Do they have any digital products?
What brands are they working with? In what capacity are they working with these brands?
There are literally endless ways on how to make money blogging but for you to be successful, you have to be willing to think outside the box and focus on bringing value to your audience.
Grow Your Email List
Similar to my advice on growing segmented lists for selling digital products, email lists are crucial to blogging monetization.
Email lists are your direct lifeline to your audience, allowing you to effectively email, ask questions, and essentially pick their brains on what type of content/products they want.
Building a relationship with your email list is like having coffee with a friend. You shouldn't be afraid to show your personality and be more personable. 
The concept of blogging is simple. 
You write content and build an audience.
You keep growing that audience by providing value through your content. 
You then monetize your blog through the content that you create. Your email list is essentially a direct line to your readers, allowing them to find your content with ease.
Spending time growing and nurturing your list is one of the most important things you can do to monetize your blog!
Have a Clear Funnel
Last but not least, my biggest advice when it comes to making money from blogging is to make sure that you have a clear funnel. 
As I mentioned before, if you want to succeed in blogging, you have to be strategic about it.
You need to know the exact user journey you want to take your readers on, how you can provide value to them, and what monetization models you want to focus on.
Having a clear direction for your blog will help you strategize, grow, and succeed.
The Compound Effect (AKA Why Aren't More Blogs Making Money?)
Okay so far, we've established a few things:
There is money to be made in blogging
There are SO MANY ways to make money from blogging
So the question is… why aren't more bloggers making money? Why are there so many "hobby blogs" out there?
The thing is, blogging is a long game.
It's not one of those instant-overnight-success businesses.
Blogging takes time and those who give up too quickly fail whilst those who stick around and are strategic, flourish!
In our Blogging Fast Lane course, one of the key principles we teach is the power of "The Compound Effect" which is based on a book by Darren Hardy. 
Essentially, the point of the book is that the work you do now, all the consistent small actions, will have an overwhelming effect later on as those small actions compound.
The same holds true for blogging!
Although you might not see immediate money rolling in, as you consistently work on your blog and build your audience, you will soon see the compound effect of this paying off. 
And once it does, your efforts WILL all be worth it! 
Aside from financial freedom, blogging has also given me full control over my life, giving me the freedom to work from anywhere whilst scheduling out time to do the things I love.
Hopefully, this article has given you a lot of inspiration on how to start, grow, and monetize a blog!
Like this Article? Pin it!