The $449 Petzval 55mm f/1.7 Mark II Bokeh Control Art Lens from Lomography is the first Petzval lens designed specifically for full-frame mirrorless camera systems like the Nikon Z, Canon RF, and Sony E. It's also fantastic.
Much like the Petzval 80.5mm f/1.9 lens I reviewed previously, the 55mm f/1.7 Mark II Lens was created with discerning photographers and filmmakers in mind and designed to allow full creative flexibility, with its seven levels of Bokeh Control and Dual Aperture system. According to the company, the 55mm lens features an improved design and a maximum aperture of f/1.7 that produces a "subtle, almost painterly" rendering when shooting at larger apertures.
After using the lens for a few weeks now, Lomography described the bokeh delivery of the lens quite accurately.
The lens is available in three different color options with the Brass and Black Aluminum options priced at $449 and the Black Brass priced at $499. Also just like the 80.5mm DSLR version, this mirrorless 55mm lens has the ability to control the amount of swirly bokeh effect in the images through an integrated Bokeh Control Ring which has seven settings, where level one is barely noticeable and level seven grants maximum bokeh.
Even though this is a new lens designed for the most recent camera systems on the market, it still holds on to its "steampunk" vibe that the Petzval lenses are known for, especially since the body of the lens is all-metal and the operation is entirely manual.
Build Quality and Design
While the two black versions of the 55mm Petzval lens look the same as any other lens, the brass version that I tested will definitely stand out and draw some eyes. The layout of the lens is similar to its 80.5mm sibling with its clickless focus, aperture, and bokeh intensity ring. All three controls shift smoothly and have enough tension in them to hold their zoons without having to worry about any drifting issues while shooting. That being said, when shooting with a system like this, it is always a good idea to double-check your settings before taking any important shots, just to be sure nothing got bumped or inadvertently adjusted.
Aesthetically, while the brass lens is rugged, it felt much easier to scratch and scuff than the black versions, and dust, hair, and smudges are very quick to appear if you are not diligent in keeping the lens body clean. When you have a lens as shiny as this one, you want to keep it sparkling clean to truly show it off and as a dog owner, I had to reach for my lens pens, air dusters, and microfiber cloths far more than usual — a small price to pay in the grand scheme of things since the brass version of this lens really looks great.
Despite the great look of the 55mm Mark II lens, it lacks any true weather sealing or protection like the rest of the Petzval lens lineup. This lack of sealing and the drop-in bokeh pattern inserts it offers leads me to believe you should be extra cautious when using this lens outside in the "elements" just to be sure no water gets inside of it, and definitely make sure you have it insured.
The 55mm Mark II f/1.7 Bokeh Control lens has a built-in lens hood and a 67mm filter thread inside of it, making it quite difficult to get on, and off should you choose to use them. From conversations with other Petzval users, you can pretty much count on covering the filter in fingerprints while adding or removing them, so keep those microfiber cloths handy. I didn't have any need for the ND filters during my testing, but I can absolutely envision situations where an ND filter would come in handy shooting wide open with a lens like this.
Focus and Aperture
The lens has a dual aperture system with eight blades capable of a range of f/1.7 to f/22 with a secondary "waterhouse" plate aperture system for special bokeh effects that include a sun, snowflake, heart, star, and the default circle. While shooting at f/4 to f/22 (and the bokeh set to minium), the lens shot and behaved like any other manual 50mm lens on the market with just the smallest tell-tale signs of the swirly bokeh design on the very outer edges of the frame.
But while you can use it as though it is just like any other lens, why would you? This system is meant to be shot wide open to take advantage of the dreamy, painting-like swirls.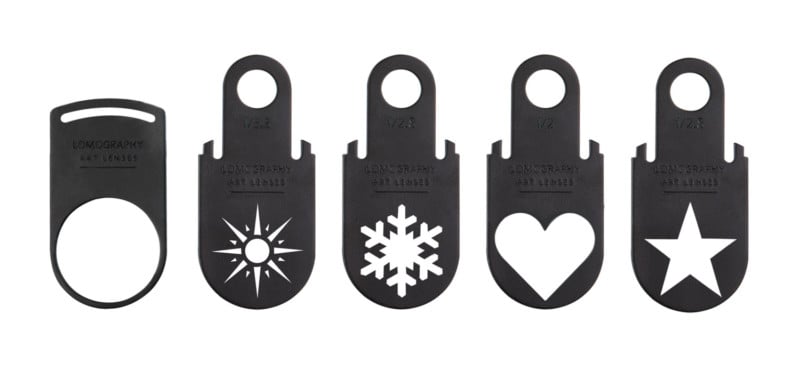 Shooting at f/3.5 or shallower, you start to see where this lens truly stands out, and unlike its 80.5mm sibling, the difference between the bokeh increments is much more noticeable. That includes a subtle "zoom" as you go deeper into the bokeh application.
I appreciate that the lens is capable of being used like a "normal" lens as well as providing some rather extreme bokeh effects though. As I said in the 80.5mm review, the fact it can be either adds value and usability to the lens since you are able to flip back into a "normal" lens should you be in the middle of a shoot and need to capture something a little sharper and less dramatic.
Also of note, thanks to the design of the optics, focusing is achievable from about two feet (0.6 meters) away, which lets you get a little closer to your subjects and creates some different perspectives.
As you might expect, when using the lens in its bokeh-rich modes, the "safe zone" for your subjects is pretty much dead center of the frame. Even if your camera shows you a focus peaking value that is in focus, if the subject is in the outer edges of the frame, the actual finishe dimage will be blurry or soft when you open it up on your computer. Be prepared to take lots of extra safety shots if you have never worked with a lens like this before, as there is going to be a pretty steep learning curve when it comes to controlling the bokeh.
Like the 80.5mm version, this lens equally threw my composition game for a loop. I will admit that there were a lot of deleted shots in the review process. Since I wanted to treat this like a vintage-style lens and get the most out of the bokeh I could, I shot at f/1.7 and dialed the bokeh dial all the way up to seven.
The Petzval lens forced me to throw the conventional training for composition completely out the window and start center focusing on everything I wanted to capture. You need to forget the "rule of thirds" and ensure your subject is dead center in the frame since the borders will be filled with swirl and bokeh. Once you let go of the rules, you will start to have an actual blast while working with this lens capturing everything from plant life to people in the street.
Image Quality
As mentioned above, if you do decide to shoot with this lens at f/4 or higher, it will return results similar to any other 50mm lenses at that aperture do with just minimal swirls on the very outer edges of the frame. Once you start to dial up the bokeh, you can see the swirl start to show up and become much more pronounced starting along the outer edge.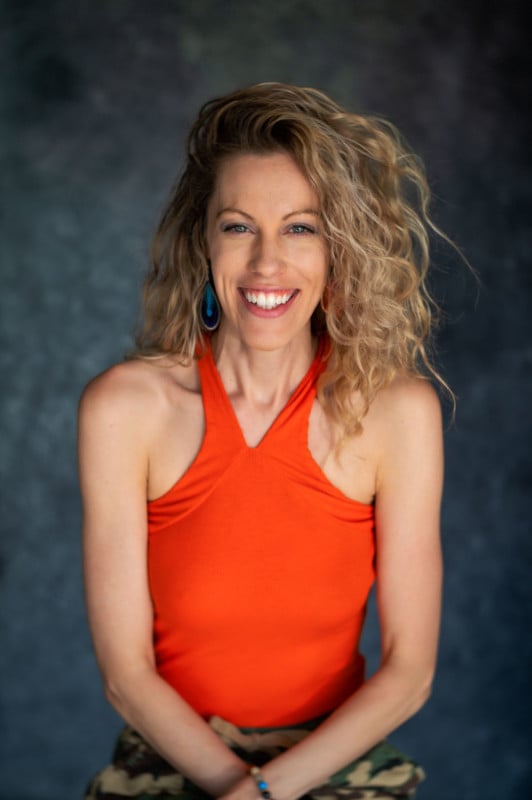 As long as you nail your focus, the image will be sharp. Much like its sibling, the colors from this lens come out of the camera a little bit on the cooler side than normal, but that is easily compensated for in post if you want to warm things back up. Check the images below to view the patterns you can get when using the different bokeh inserts at different intensities from the mid-range to the maximum.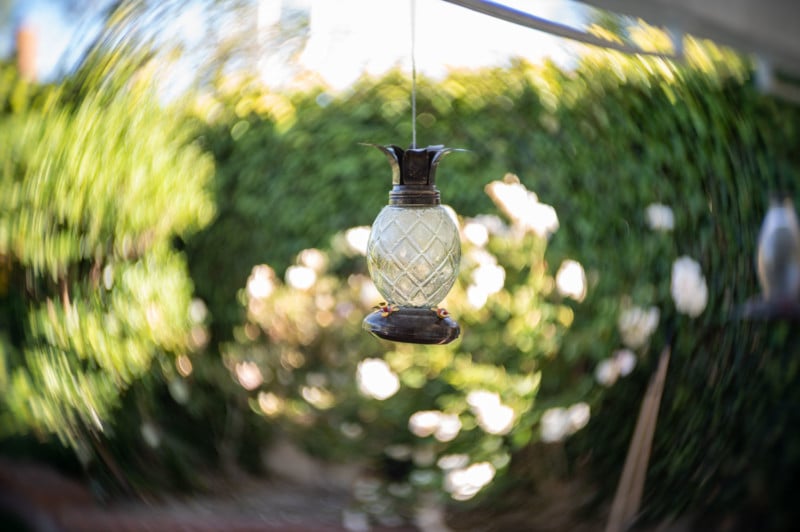 As you can see from the above examples, the difference between the bokeh levels in this lens is pretty extreme and personally I definitely love the look of photos taken at the extreme end. Just remember to always shoot with this lens focusing on the "center mass" in order to actually be in focus. If you do this, your shots will be swirly, dreamy, and full of incredible bokeh.
Sample Images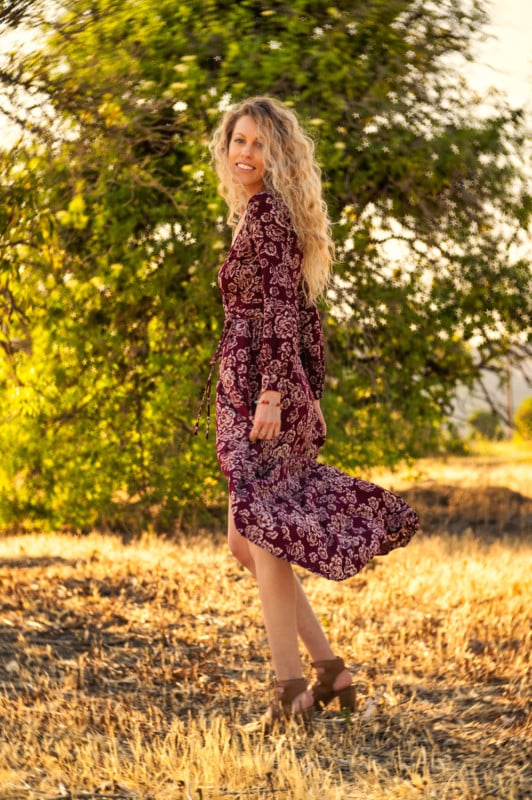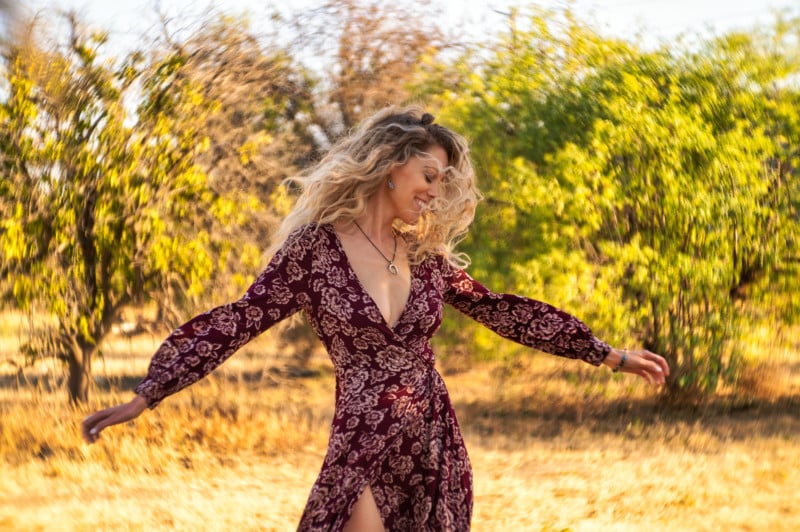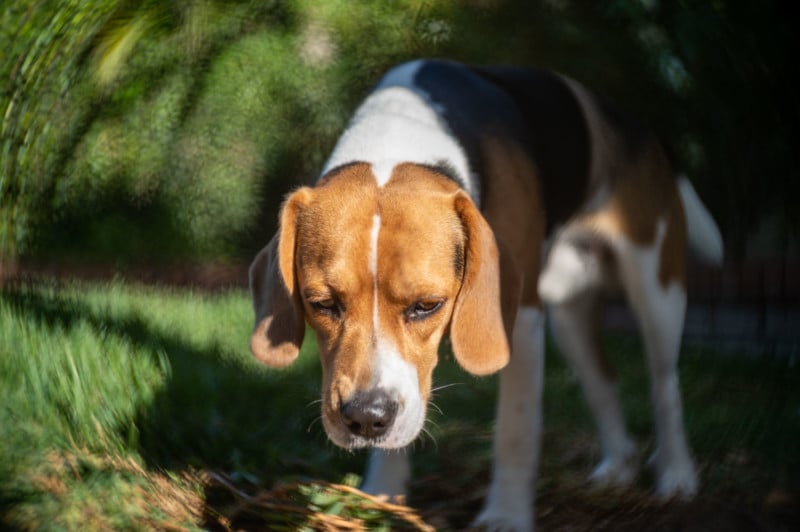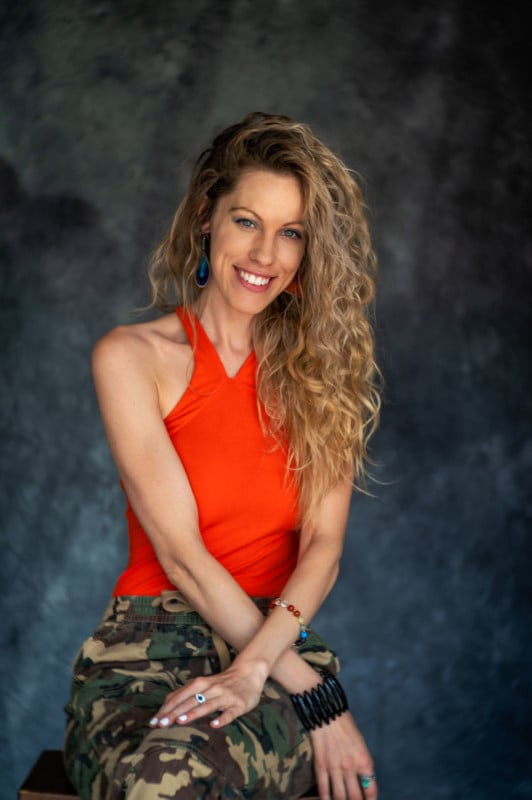 >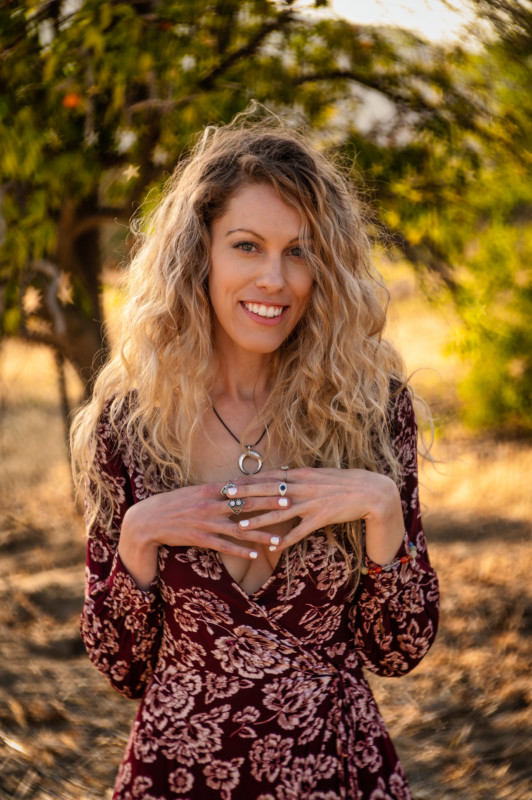 A Portrait Photographer's Secret Weapon
At $450, the Petzval 55mm f/1.7 MKII Brass lens isn't particularly expensive, and that price puts it somewhere around the middle to lower end of other "normal" 50 to 58mm lenses on the market. The price feels more than fair, even if the lens lacks autofocus.
For portrait and product photographers, this lens can be an amazing "secret weapon" to have tucked away in your gear bag. It's not the kind of lens you would necessarily use for an entire session, but it is one that will give you a few results to include with the rest of your set that will very likely delight portrait clients.
Are There Alternatives?
The Petzval lenses are a niche style with the only real rival for something else as unique and interesting as the Lomography lenses would be the Lensbaby lineup. While Lensbaby has some incredibly fun and interesting products, I don't believe they have anything that truly competes or compares to the Petzval bokeh patterns, nor this lens's flexibility or sharpness. Additionally, you could try finding some older 19th-century lenses from your local camera shops or auction sites. You may even get lucky and find some for incredibly cheap, however, you will still be left searching for a compatible adapter to use on modern mirrorless systems.
Should You Buy It?
Yes. Maybe it was the gorgeous brass design, maybe it was the fact it was easier to focus manually on my Nikon Z6 body than the 80.5mm Petzval, but either way, the Petzval 55mm f/1.7 MKII Brass Lens is useful in both professional and creative situations. The vintage-looking lens is a great conversation piece and just a ton of fun to shoot with on both sides of the camera. I actually enjoyed working with the 55mm f/1.7 MKII Petzval lens for mirrorless so much, after finishing the review I ended up ordering one for myself.