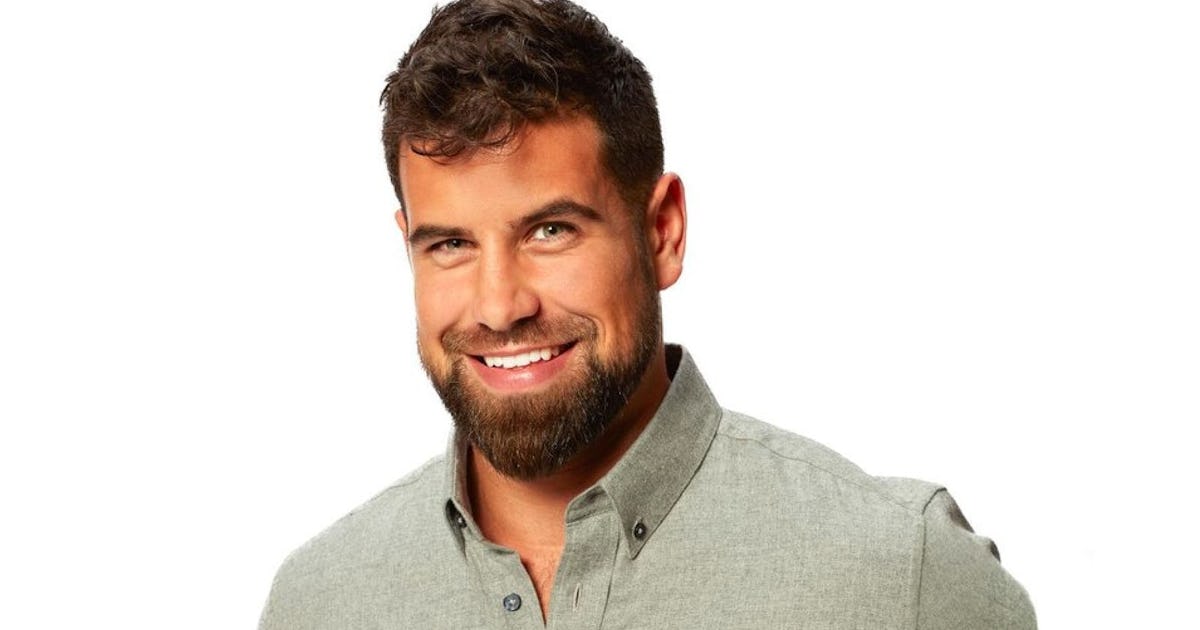 You may remember Blake Moynes from Clare Crawley's season of The Bachelorette, which, as you know, transformed into Tayshia Adams' season after a few episodes. Though he wasn't officially listed as a cast member on season 17, there have been multiple hints that he'd be joining the series again. Us Weekly did some snooping back in April and caught him on the set, hanging out at the Hyatt Regency Tamaya Resort and Spa in Santa Ana Pueblo, New Mexico. Now it's official. Blake is back for a third shot at love, stirring things up, and making it even harder for Katie Thurston to answer the age-old question: "Who's here for the right reasons?!"
While Katie's mind was going into overdrive thinking about how Thomas Jacobs might not be there for the right reasons, Tayshia knocked on her door and dropped a Bachelorette bomb on her lap. Much to Katie's surprise, Tayshia revealed that one of her former contestants was there to meet Katie. The host didn't reveal who it was, but she was confident that he is genuine and would challenge and support Katie and be willing to get down on one knee if he makes it to the very end. "I really feel like he can be that person for you," Tayshia said.
After a not-so-suspenseful commercial break since ABC already revealed the mystery man is Blake, Katie came face-to-face with the two-time contestant and heard him out. "I know what kind of wrench this throws into your whole situation," Blake shared, admitting that he couldn't stop thinking about Katie after she appeared on Matt James' season. He continued, saying Katie intrigues him and checks multiple boxes for him and that he'd regret it if he didn't follow his heart.
Per usual in Bachelor Nation, the fans have a ton of opinions about him possibly joining the season. The general consensus? Viewers are not here for the added drama and Blake potentially compromising Katie's blossoming relationship with Greg Grippo.
Multiple people tweeted that they didn't think the third time was the charm.
Some fans thought it was beyond awkward that Blake was dating Katie right after dating Tayshia, who was like, right there.
And some tweeted in defense of Blake, saying they felt like he's the one who could win Katie's heart.
Some fans joked about the fact that they knew he'd show up eventually.
And, as is Twitter's tradition, some members of Bachelor Nation tried to figure out who Blake reminded them of…