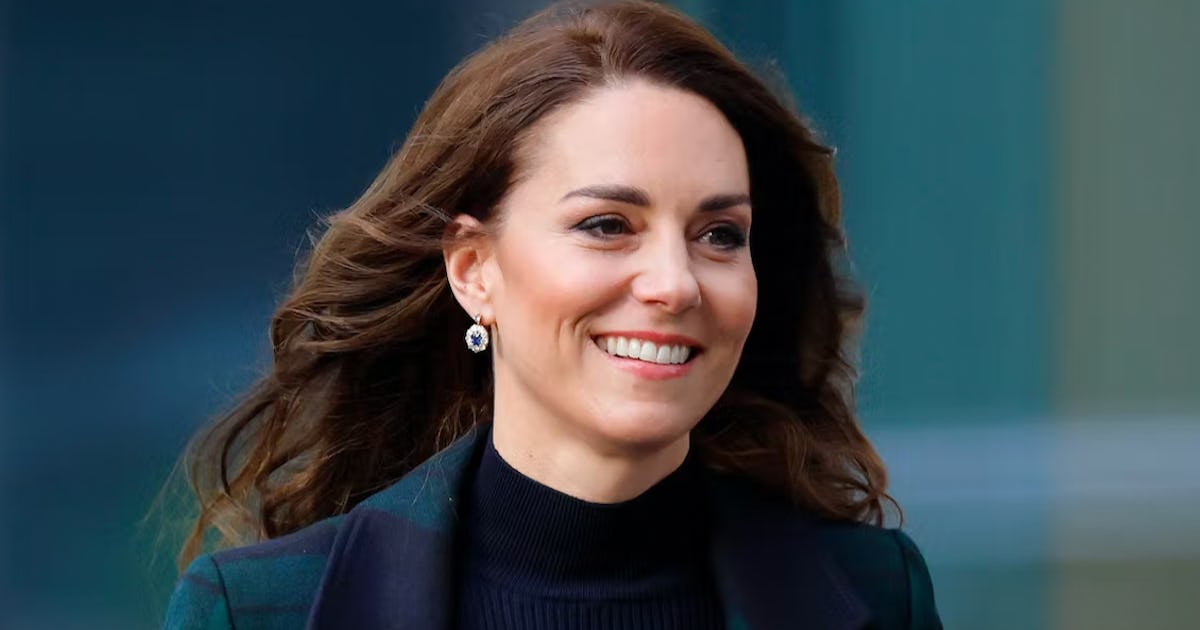 Following the release of Prince Harry's much-anticipated memoir Spare, and his string of revealing TV interviews, Princess of Wales Kate Middleton has reportedly claimed that talking therapies "don't work" for everyone. As per The Sun, the royal is said to have made the remarks on Jan. 12 during a visit to Liverpool with Prince William and King Charles — the royal family's first public appearance since the release of Harry's tell-all.
During the royal engagement, the Prince and Princess of Wales officially opened the Royal Liverpool University Hospital and stopped by the Birkenhead-based Open Door Charity, which provides progressive arts-based therapeutic support to young adults.
Speaking at the event, Middleton asked if "producing music" and taking part in progressive arts-based therapy has "helped with your personal lives," prompting one youngster to answer: "Producing music and letting out what you're feeling is better than saying it in a clinical atmosphere."
The Princess then reportedly responded: "Talking therapies don't work for some people, they're not for everybody. It's so important to have a range of therapies." Middleton added: "Everyone is talking a lot more about mental health. There have often been negative connotations around it. But if we get across that there are these more positive spaces and experiences out there, then we are changing how we talk about it."
In Prince Harry's recently-released memoir, Spare, he shares details of his preferred methods of therapy and experiences with PTSI (Post Traumatic Stress Injury). The hotly-anticipated memoir shifted more than 1.4 million copies on its release day.
"Looking at these extraordinary first-day sales, readers clearly agree, Spare is a book that demands to be read, and it is a book we are proud to publish," Random House Group president and publisher, Gina Centrello, said in a statement.