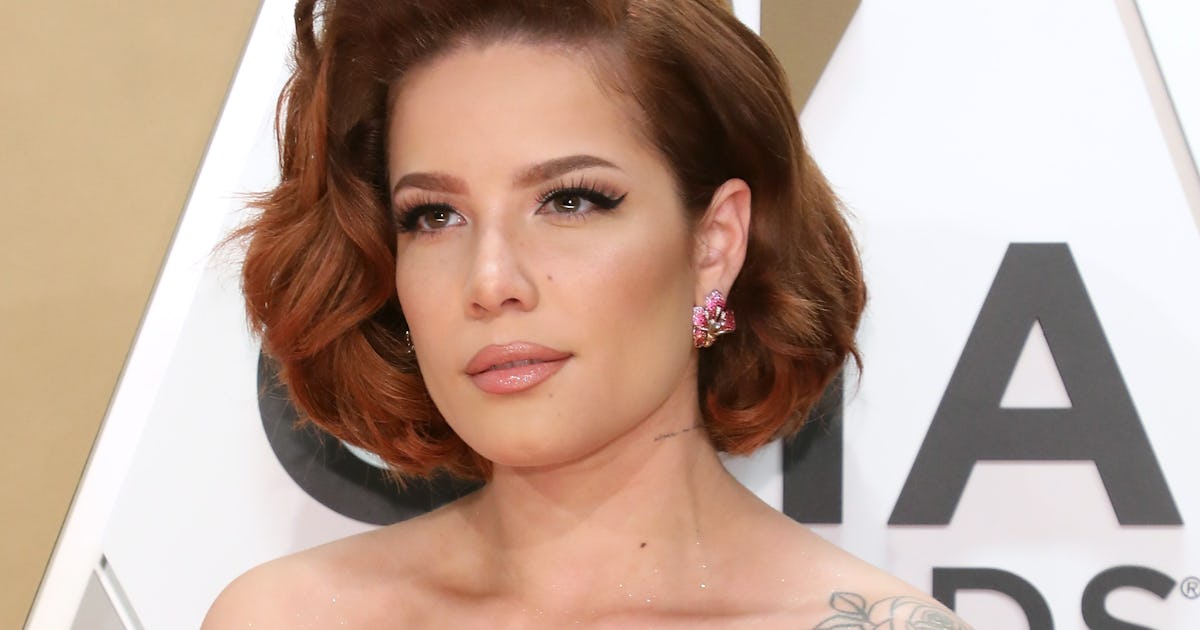 Halsey has welcomed her first child, and the baby name will certainly turn some heads. Halsey announced in a July 19 Instagram post that she had given birth to Ender Ridley Aydin on July 14, sharing a photo of her cradling Ender in her arms at the hospital, as boyfriend Alev Aydin looks on lovingly. "Gratitude. For the most 'rare' and euphoric birth," she wrote. "Powered by love."
This marks the first child for the singer and Aydin. She had announced that she was expecting back in January 2021 by unveiling a pregnancy photoshoot. "Surprise!" she wrote, alongside the baby, milk bottle, and rainbow emojis. The news was indeed a surprise to many, especially fans who didn't realize that she was dating Aydin, a Los Angeles writer, producer, and director.
While he hasn't shared the news of the birth on his own Instagram yet, Aydin did comment on Halsey's pregnancy announcement, making his own gratitude very clear. "Heart so full. Love you, sweetness," he wrote, according to US Weekly, to which the singer replied, "I love you!!!! And I love this mini human already!"
Halsey's big news was met with immense excitement from both fans and stars alike. Demi Lovato commented on the singer's post, writing a simple "Congratulations!!!!," while Olivia Rodrigo left a sweet message for the couple. "the most beautiful family! congratulations," she wrote, complete with red heart emojis. Katy Perry, who welcomed her first child Daisy Dove Bloom in August 2020, also commented on the post, writing "the blessing" with a heart emoji.
More details to come…