Dell has unveiled its latest G15 and G16 models, both of which will be available during the early months of 2023. Unlike the latest line-up of Alienware models revealed at CES 2023, these Dell gaming laptops prioritize affordability above all else. In particular, the Dell G15's starting price point is at $849, while the G16 starts at $1,499.
These new iterations of Dell's gaming laptop line-up are also taking inspiration from Alienware's thermal cooling, packing it with four heat pipes, enhanced fans, and a larger heat exchange.
Otherwise, both the Dell G15 and G16 share most of their configurations, including the Intel Core i5-13450HX, i7-13650HX, i7-13700HX, and i9-13900HX. Either can be configured with 8GB, 16GB or 32GB of RAM, and with 256GB, 512GB, 1TB or 2TB of SSD storage. We don't know what GPUs are available for either laptop just yet, but there will be a "next gen" discrete Nvidia GeForce RTX card. AMD options will become available sometime during Q2.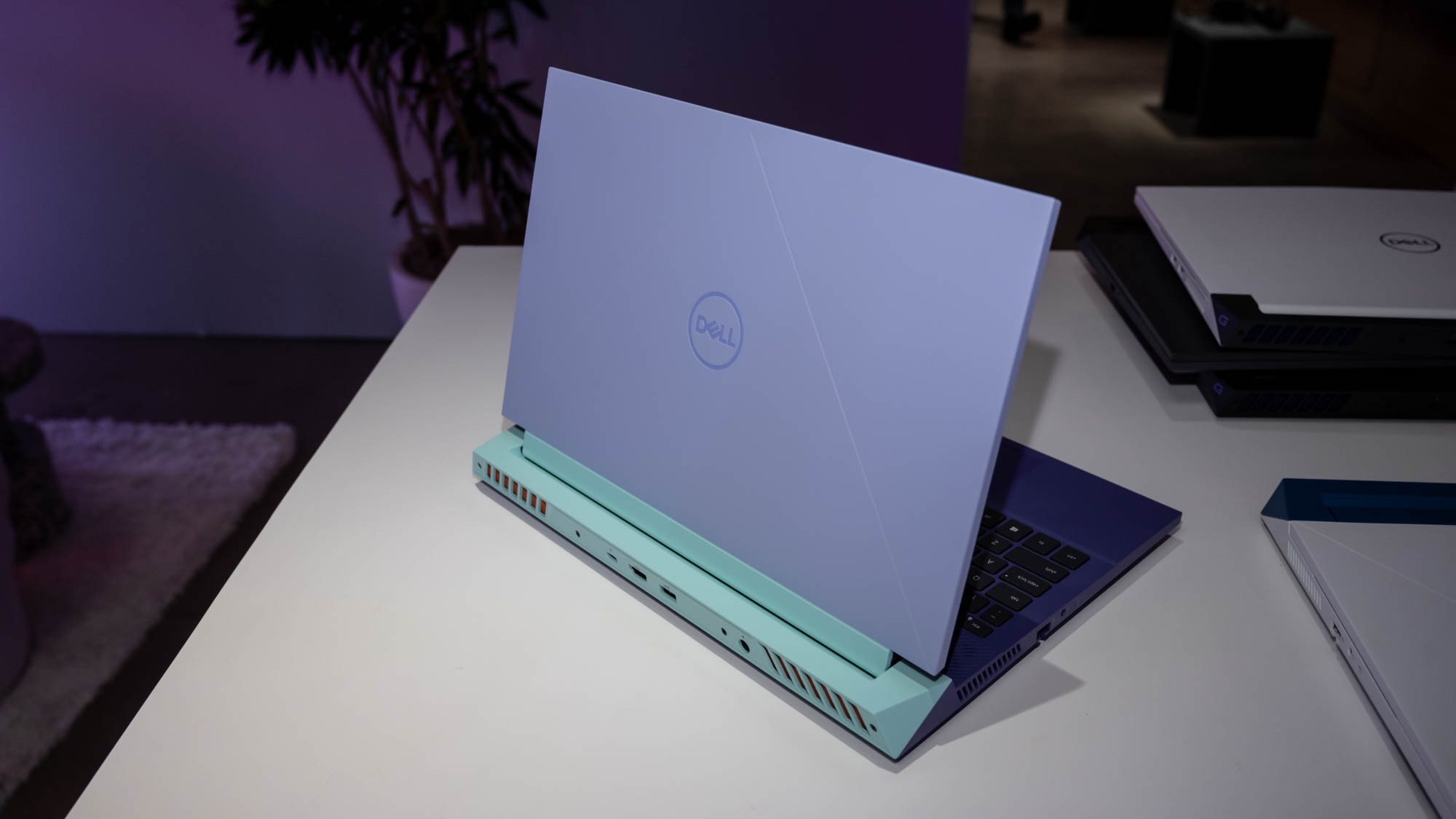 Displays are where the two laptops differ in configuration. The Dell G15's 15-inch 1920×1080 display can either be configured to 250 nits at 120Hz refresh rate or 300 nits at 165Hz refresh rate. The Dell G16's QHD+ 16-inch 2560×1600 300 nit display boasts either a 165Hz refresh rate or 240Hz refresh rate.
The Dell G15 comes in three colors, each of which have been given unnecessarily fancy. These include Dark Shadow Gray, Quantum White (with Deep Space Blue thermal shelf) or Pop Purple (with Neo Mint thermal shelf). The Dell G16 comes in two colors, offering a choice between Metallic Nightshade (with Black thermal shelf) or Quantum White (with Metallic Nightshade thermal shelf).
The Dell G15's ports include an HDMI 2.1, three USB 3.2 Type-A ports, a USB-C Gen 2, an audio jack port and a RJ45 port. While that isn't a particularly exciting port collection, the abundance of USB 3.2 Type-A's are welcome. The Dell G16 boasts a similar port selection, except the USB-C port boasts Thunderbolt 4 functionality on the RTX 4070 configuration.