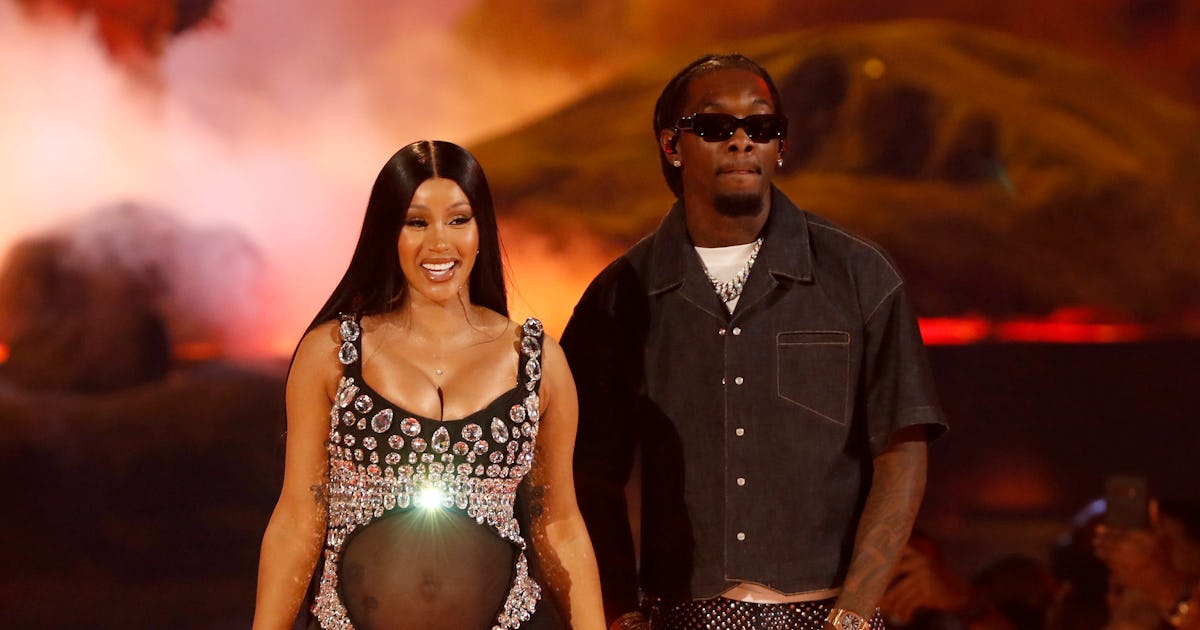 During a performance with Migos at the 2021 BET Awards on June 27, Cardi B announced that she's expecting her second child with Offset.
The I Like It rapper joined her husband on stage in a sparkly one-piece showing her growing baby bump. She would later confirm the news on social media, posting a photo of her with a plaster cast over her body and the caption "#2! @offsetyrn". Offset also celebrated the news on Instagram with a snap of Cardi B on stage at the BET Awards with the same caption.
This is the second time the Cardi B has announced a pregnancy on live television, the first being on Saturday Night Live back in April 2018. Her daughter Kulture was born in December of that year, who Cardi B described as her "mini-me" in an interview with People.
"She wants to eat ice cream. It can be like 11 o'clock and it's like, 'You want ice cream right now? I know how you get at night when you eat ice cream or a certain type of candy.' She just gets too hyper," the star said. "I'll be like, 'Oh my gosh. I'm dealing with a me, I'm dealing with a Hennessy.'"
If the pregnancy announcement wasn't enough, Cardi B also won big last night, winning Video of the Year with Megan Thee Stallion for their song "WAP". Megan accepted the award and joked about how shocked she was to see the song being sung in front of the White House. "I said, 'OK! Everybody got their 'WAP'," the singer said before thanking their fans and the "beautiful women" attending the awards with them. "Black women, we are the culture, we been the culture, and in the future, we're still going to be the culture," Megan said before leaving the stage.