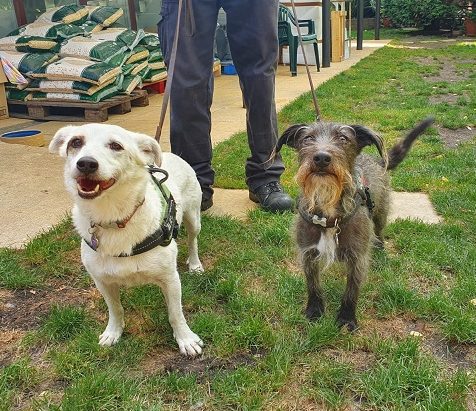 Buster and Bobo are 5-6 year old male and female Terrier Crosses. They are very attached to each other and are therefore looking for a home together. They arrived at Mayhew after their owner passed away.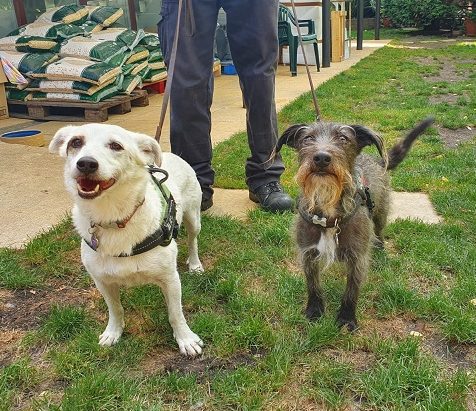 Buster is a sweet-natured and sensitive soul. He's curious but prefers take a step back to study a situation first and then tends to follow Boo's lead. Although shy when meeting new people, once he's got to know someone, he's very affectionate, enjoys a good belly rub and also enjoys being groomed. He's also super playful and is always up for a game with a squeaky toy.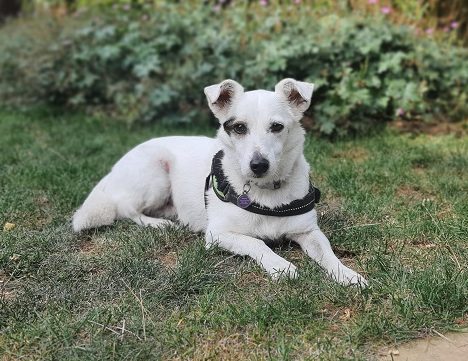 Boo is a chatty, sweet-natured and at times an excitable girl. She's fun-loving and although she has a sensitive side, she's keen to overcome her shyness. Her favourite things in life are walks, relaxing in the garden and sunbathing. She's also very affectionate and will gently nudge you with her muzzle for attention. She also likes to cuddle up next to you on the sofa.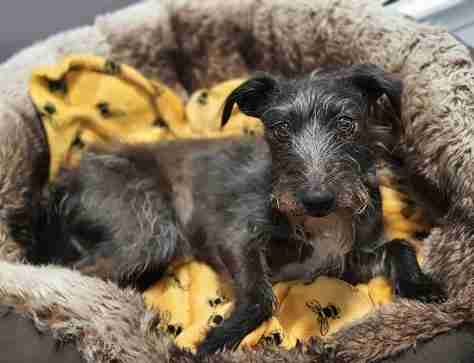 Buster and Boo are looking for a patient owner who will give them time and space to settle in. They can live with sensible teenagers who are used to being around dogs. They can can also live with dog-confident cats providing the introductions are done correctly. Due to their vocal nature they wouldn't be suitable to live in a flat.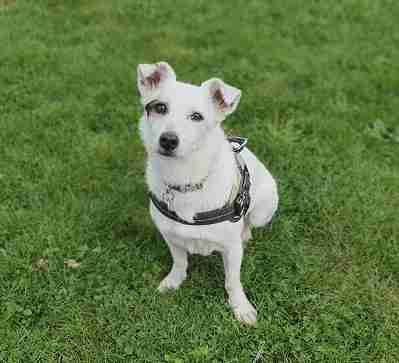 Buster and Boo have been neutered, microchipped, vaccinated and are also up to date with flea & worm treatment. They have also been health checked and behaviourally assessed.