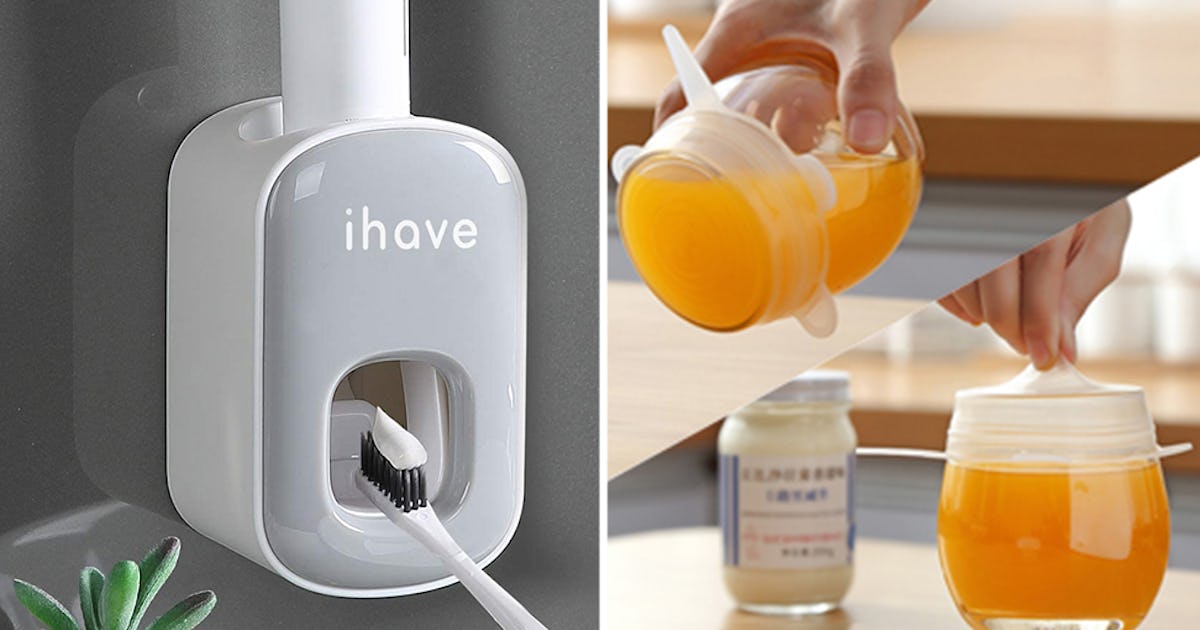 When you're debating making a purchase — especially online — pulling the trigger can be hard to do. One question I like to ask myself before investing is: will I use this item as many times as the dollar amount? For example, if I'm dead-set on a blender that costs $75, will I use it at least 75 times? For any the items on this list, the answer is an easy yes. They prove that some of the best things you can buy don't have to cost an arm and a leg, and they'll pay for themselves over and over by making your life measurably better. And best of all, I've already found them for you: 49 cheap things for your home you'll get a sh*t ton of use out of.
Take these space-saving hangers, which instantly quintuple your closet space. Or this automatic soap dispenser for touchless and easy handwashing that we know now is more important than ever. And you'll love this set of stretchy silicone lids that fit any food storage container, so you no longer have to rummage around for the exact one that fits.
You definitely don't have to make a big monetary statement to get a big lifestyle reward. In fact, everything on this list is $40 or less. Without further ado, here are some of our favorite cheap finds for your home on Amazon that you'll use more times than you can count.