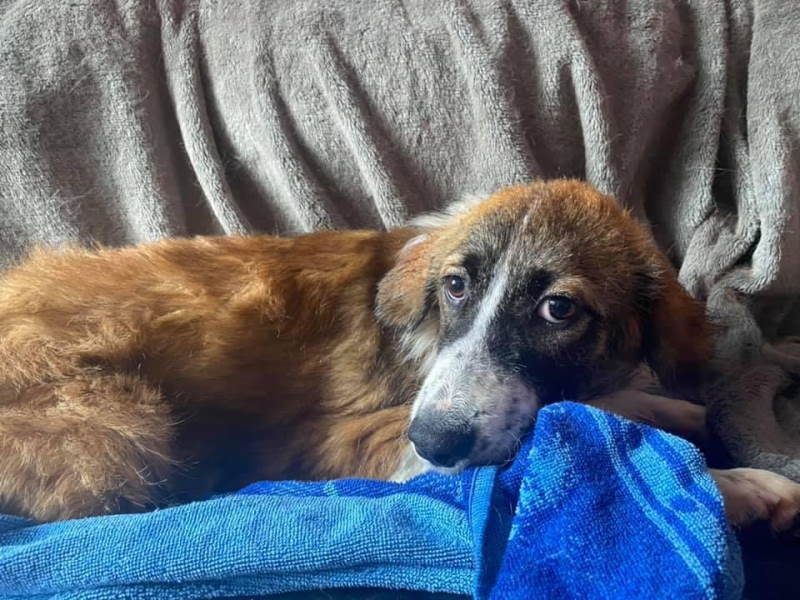 Eve is 4 month old female Cross-Breed pup. Her parent she is unknown but she looks like she could have some Romanian Shepherd so adopters must be willing to accept anything from a medium to a very large sized adult.
Eve had the very worst start in life possible. She has known nothing before coming to us other than the harsh conditions of a Romanian public shelter. The lack of socialisation coupled with the poor surroundings will turn most pups into nervous wrecks and Eve learnt only to fear people there. Thankfully she is young and mouldable but there is still some work ahead for her new adopters to undertake.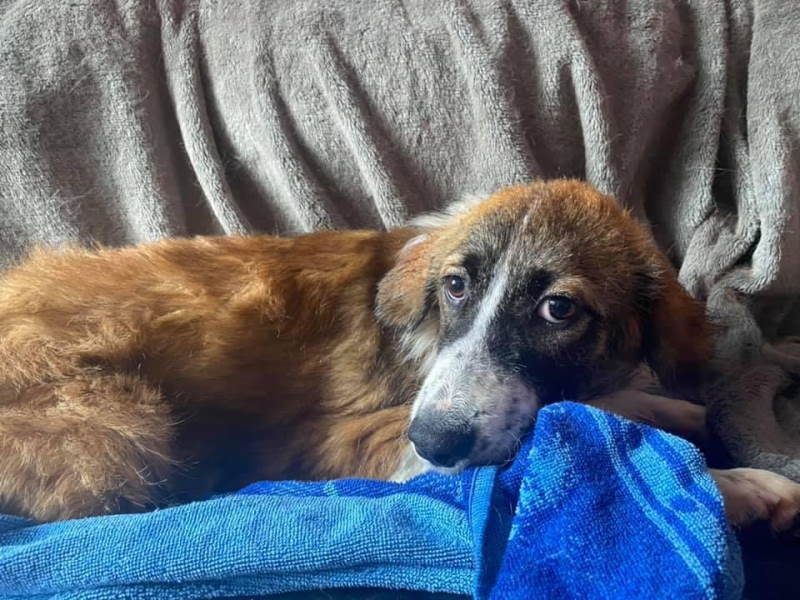 Eve had never been on a lead before coming into our care and is currently learning with the help of an older calm dog (with a high puppy tolerance unlike her foster mum). She is making good progress, beginning to play and making us laugh. She is still hand shy, although doing well with this also, but still runs for cover when there is human movement. Toilet training is ongoing and is being crated at night and when left which she is fine with. Once Eve's confidence grows she is going to be hilarious, full of fun and mischief and a bit of a galumphing fool.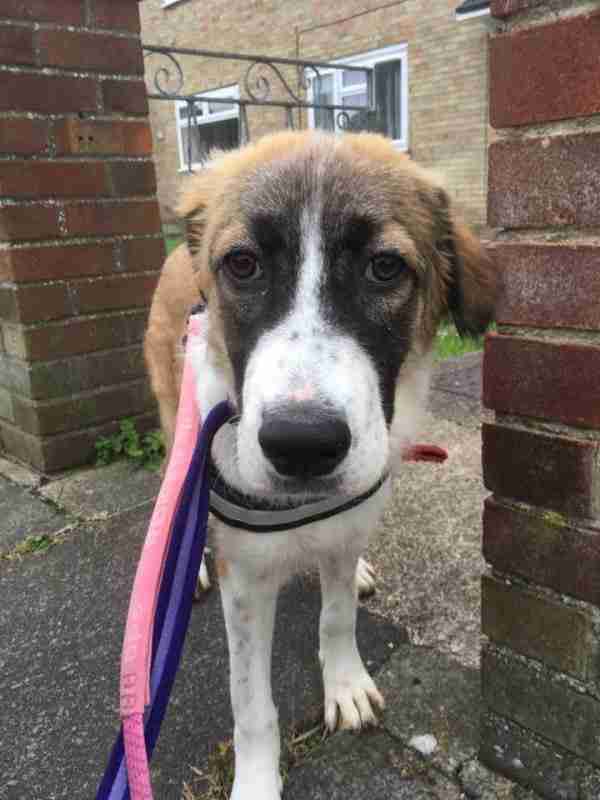 We always state with all our pups that adopters must expect chewing, poohing, even some sleepless nights all kinds of other potential mischief because that is what puppies do until they are taught not to and it makes us quite grumpy if they are returned for any of these anticipated behaviours. Eve may be quiet and shy at first but the aim is for her to grow in confidence and to become like any other pain in the backside pup! When the mischief starts that's when you'll know you're doing a great job.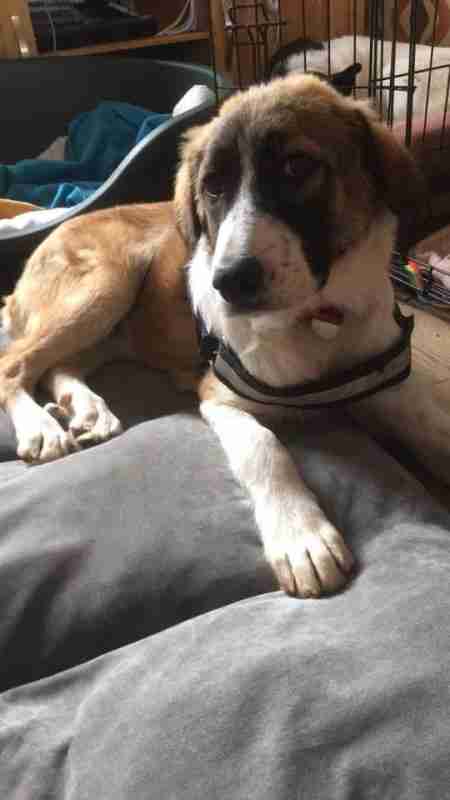 Eve fostered Gorleston Norfolk. Fences and gates must be 5ft min & secure.
PLEASE NOTE IT IS SAFE RESCUE POLICY THAT ALL DOGS ADOPTED FROM US MUST WEAR A SLIP LEAD TO BE WALKED FOR THE DURATION OF THEIR LIVES. TOO MANY DOGS ARE LOST FROM SLIPPING OUT OF COLLARS AND HARNESSES AND MANY OF OUR DOGS ARE TIMID DUE TO PAST ILL TREATMENT AND LIKELY TO PANIC WHILST OUT AND ABOUT. IT IS ABSOLUTELY OK TO USE THESE THINGS ADDITIONALLY TO SLIP LEADS BUT NOT INSTEAD OF. WE ALSO REQUEST THAT EXTENDABLE RETRACTABLE LEADS ARE NEVER USED ON OUR DOGS. IF YOU ARE OPPOSED TO SLIP LEADS PLEASE DO NOT ENQUIRE ABOUT OUR DOGS AS THIS IS NOT NEGOTIABLE. THANK YOU FOR UNDERSTANDING. ALL DOGS HAVE TO BE COLLECTED AND A CRATE MUST BE USED.
All dogs are vaccinated, microchipped and neutered (unless the dog is too young to be neutered). If you are interested please message or call between 9am to 5pm Mon – Fri 9am to 4pm Sat.