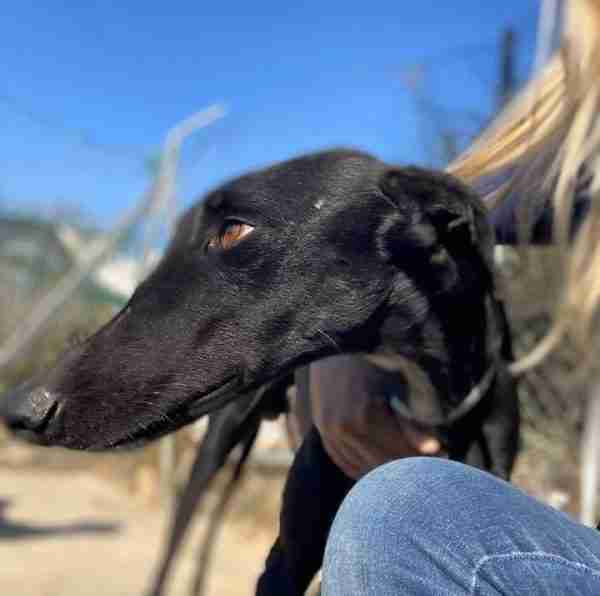 WIlliam is a 3 year old male Spanish Greyhound (Galgo). He is one stunning, young, black Spanish Greyhound (Galgo), who is very friendly and affectionate with people and other dogs. Galgos have the most comical characters and are so gentle and mad at the same time and make wonderful pets. Slightly smaller than the British Greyhound.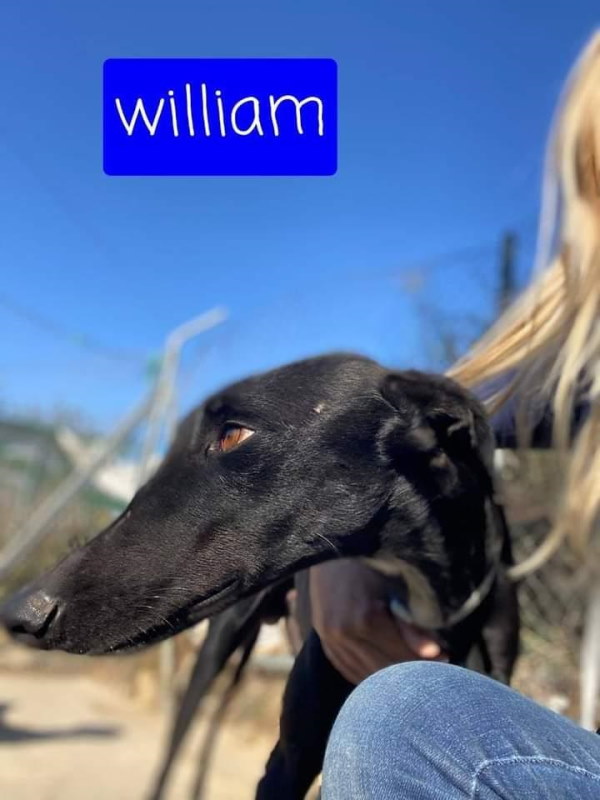 William is Jet black and has a smooth, shiny coat and a very fine, slim head. He walks well on the lead and loves his gentle walks and then his mad half hour in the long run in the shelter!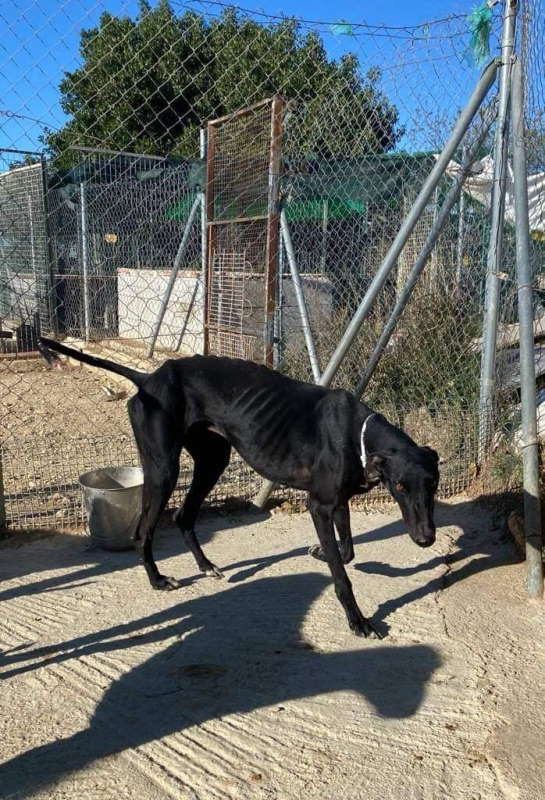 William isn't checked with cats, but he is good with children over 8 years. He is has a comical character and gentle on lead and walks. Gets on very well with other dogs.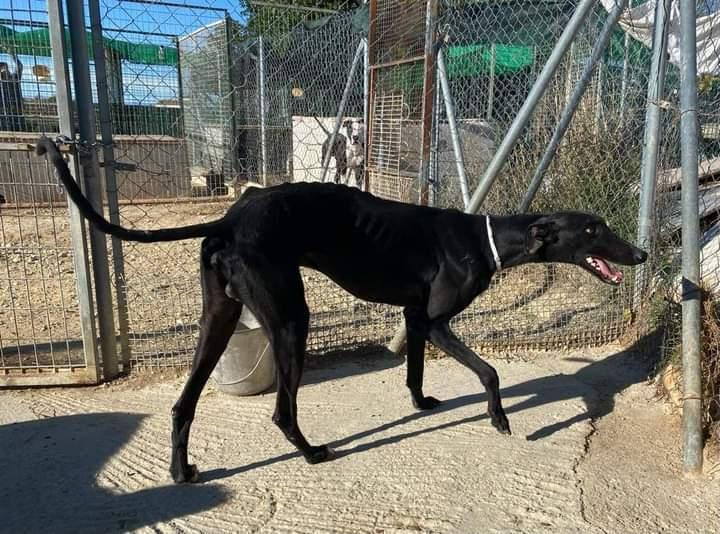 Current location is in Spain can travel to the UK once he has a home to go to.
Adoption Fee : £395 – to be paid direct to the Spanish rescue to cover new, excessive, extra EU travel costs, via UK bank account