Storm is a 3-5 year old male Great Dane. He is full of life and full of fun. He walks relatively well on the lead but when excited he can become strong. Storm is wary around dogs that approach him barking and so his ideal home would be without any other animals and children. He can also be a bit nervous on first meetings, mainly around men so potential adopters must be willing to make a few visits so that he can become comfortable around them. Once Storm knows and trusts you, he is a big softie.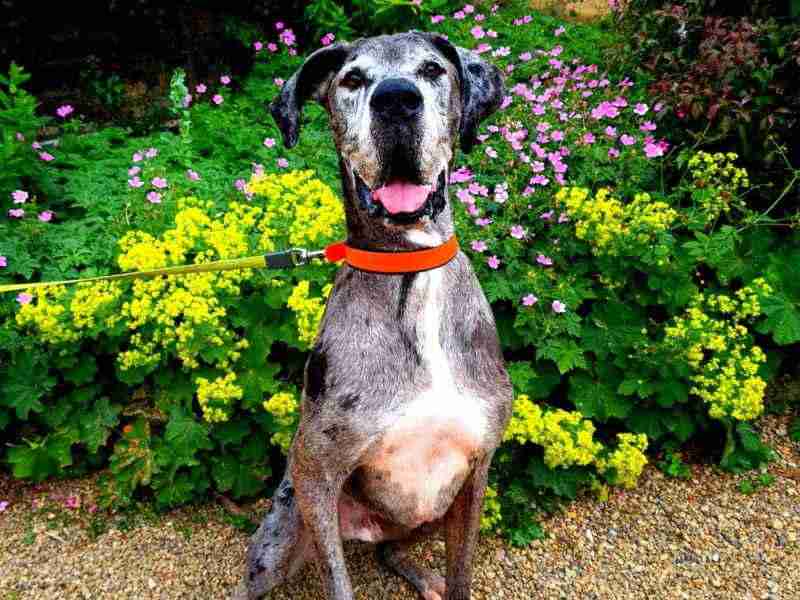 Storm loves a good fuss and will happily stand leaning against you for hours. He is very food orientated and will do whatever he can for any treats! He knows how to sit, give a paw and is learning how to lie down. He is very eager to please.
Storm loves to play with his toys and chase a ball around. Experience of Great Danes or large breeds of dogs would be best.
If you live within 30 or 40 miles of Hexham and would like to meet Storm or would know more about this wonderful dog, please contact us.