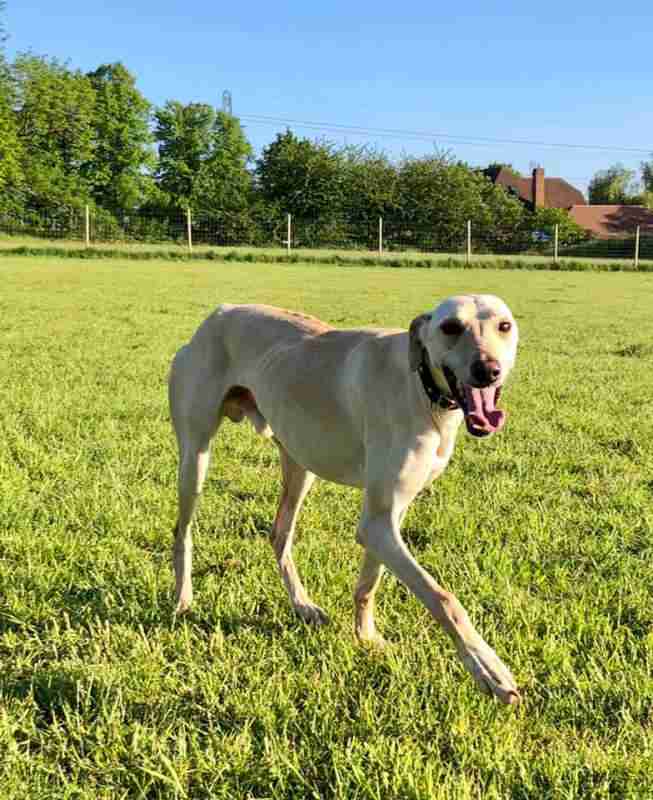 Please meet Handsome Haribo! Haribo is an approx 3-4 year old male Lurcher Cross. We believe Labrador cross Lurcher who found himself on death row in the pound, he was he was initially quite bewildered however now he has settled in and been neutered he is a wonderful little character! Haribo loves life, he is a very clever lad and is quick to learn, he absolutely loves to run and play and zoomie and is an absolute sweetheart!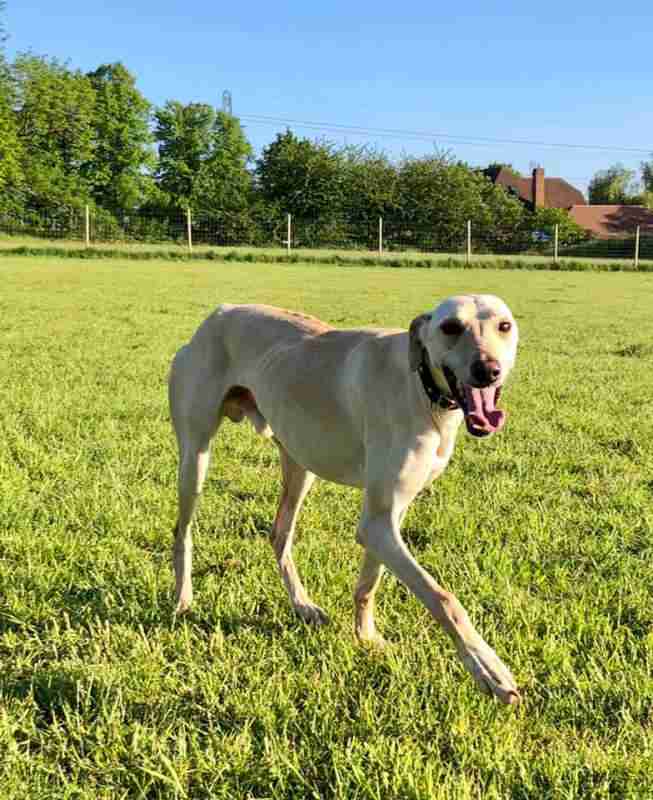 Haribo is happy and takes everything in his stride, nothing really seems to bother him! Haribo adores other dogs and loves nothing more than an off-lead run chasing other pointy dogs!! He has fantastic recall and is very quick to learn and easy to train – with food!! Haribo will steal your bed, and your heart, He is strikingly beautiful and gets compliments wherever he goes which of course, he is happy to lap up!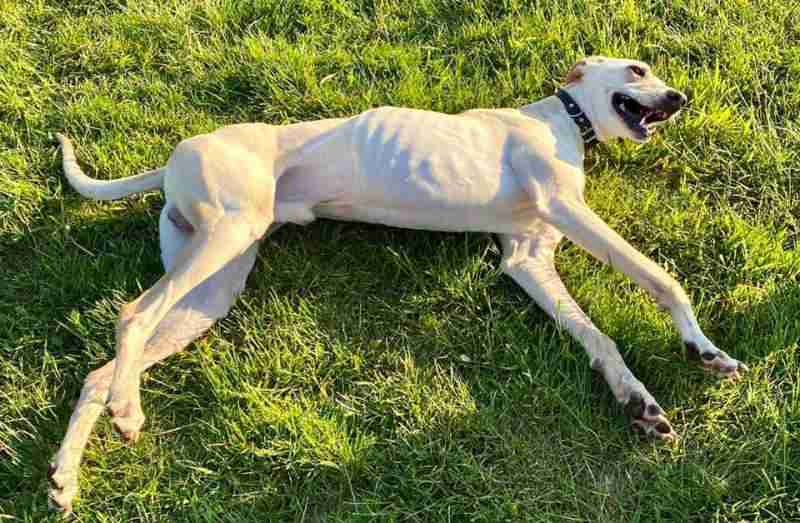 Haribo is a real couch potato of a dog, he is very quiet and as much as he will walk for miles, he takes some convincing to get out of bed or off the sofa, particularly if it's cold or wet – and who can blame him!! He certainly loves to snuggle with the other dogs or his humans. He would love a family to play with him and keep him occupied, he is house trained and non-destructive but he is a stray so will require ongoing training.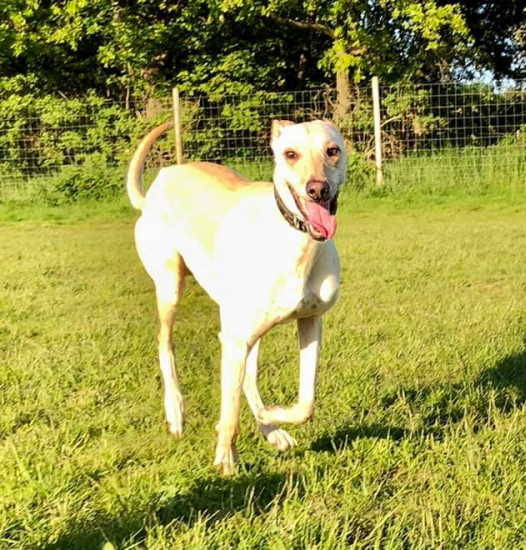 He is happy to be left snoozing on the sofa, absolutely adores other dogs so could happily live with a companion. Equally he would be happy as the only dog with lots of human attention! Haribo walks perfectly on the lead, and really is an absolute pleasure and a clown in every way! Haribo would be fine to live with children as he is a very soppy laid-back dog.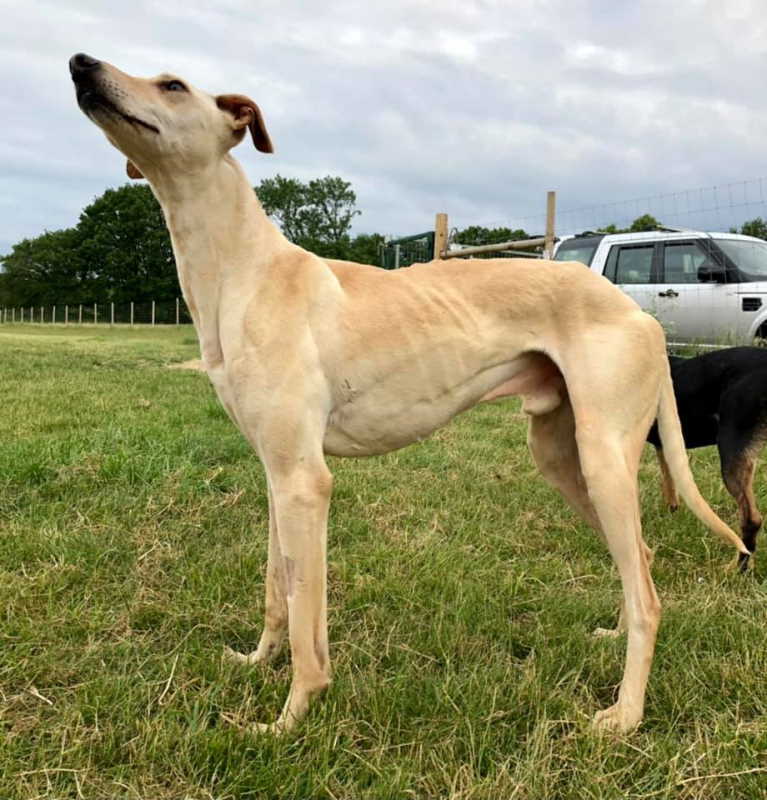 Haribo is a gorgeous happy lad that so desperately needs a forever home and family to grow up with. Haribo is neutered, microchipped , de flead and wormed.