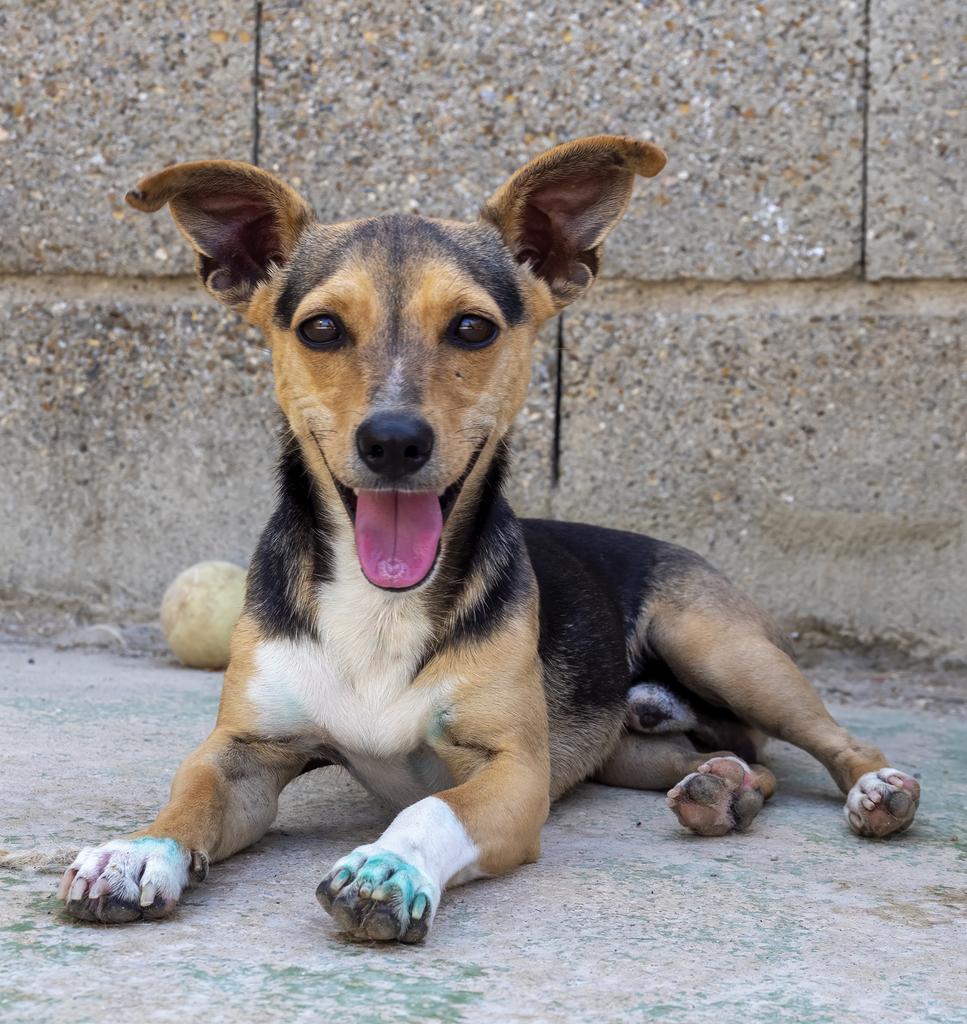 Dion is a 2 year old male Jack Russell Terrier cross Ibizan Hound (Podenco). Sweet little boy Dion, only young a small breed with a short black and tan coat. He was left at the gate with his sister Celine.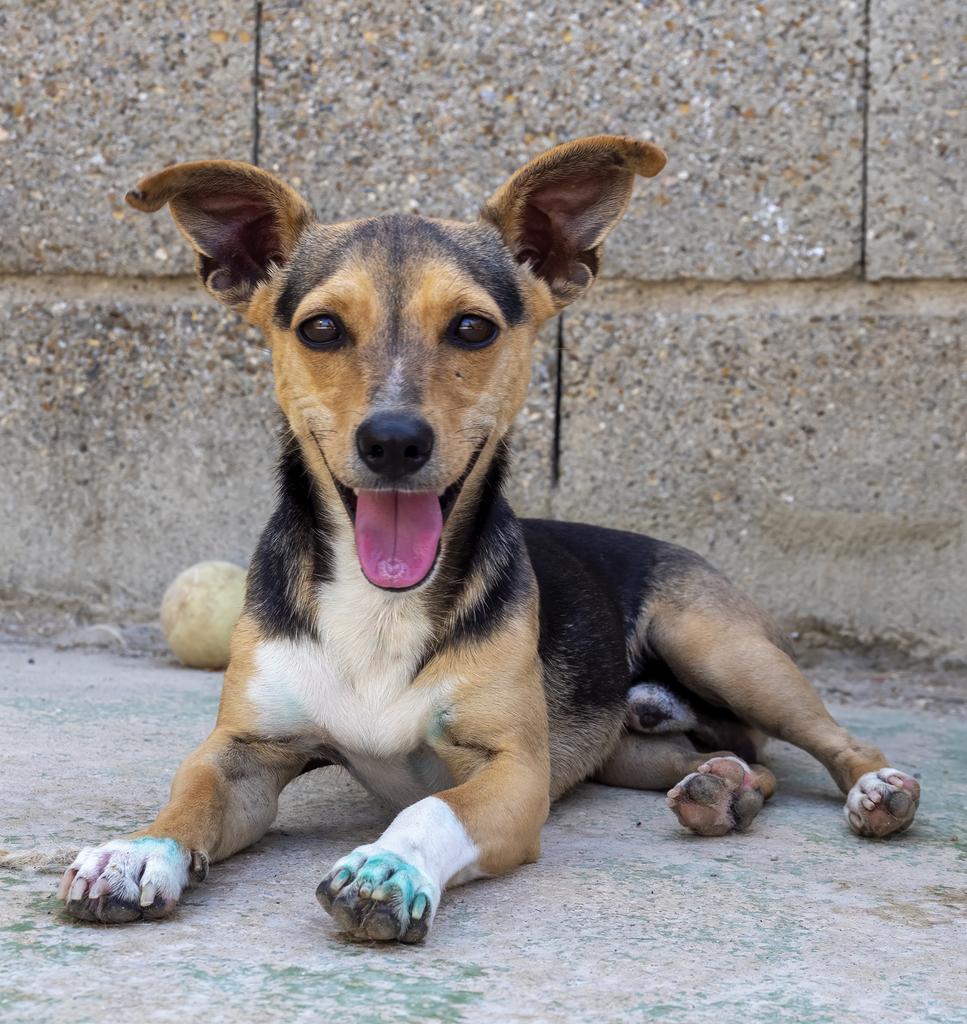 Dion is a very happy and playful dog. He is very small and sweet. He loves to be with you and get his cuddles and belly rubs. He is good with his sister but not tested with other dogs yet, so we are doing that now, that said we want a home with other dogs as his sister has now been rehomed to a multi dog household.
Dion is looking for a lovely home where people can give him plenty cuddles and walks. We think children would not be any problem over 10 years. Dion was not interested when we tested him with cats, however we cannot guarantee he can live with them. He is only small height 30cm from front paws to shoulder & weighs 5kg.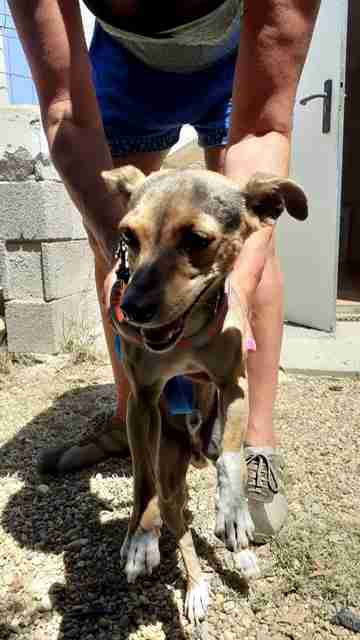 Foster Report: They both rely on each other and I think as long as they go with another dog they can be split. Dion is the most outgoing one.
Current location is in a foster home in Solihull, West Midlands.
Adoption Fee : £525 – to be paid direct to the Spanish rescue to cover new, excessive, extra EU travel costs, via UK bank account.