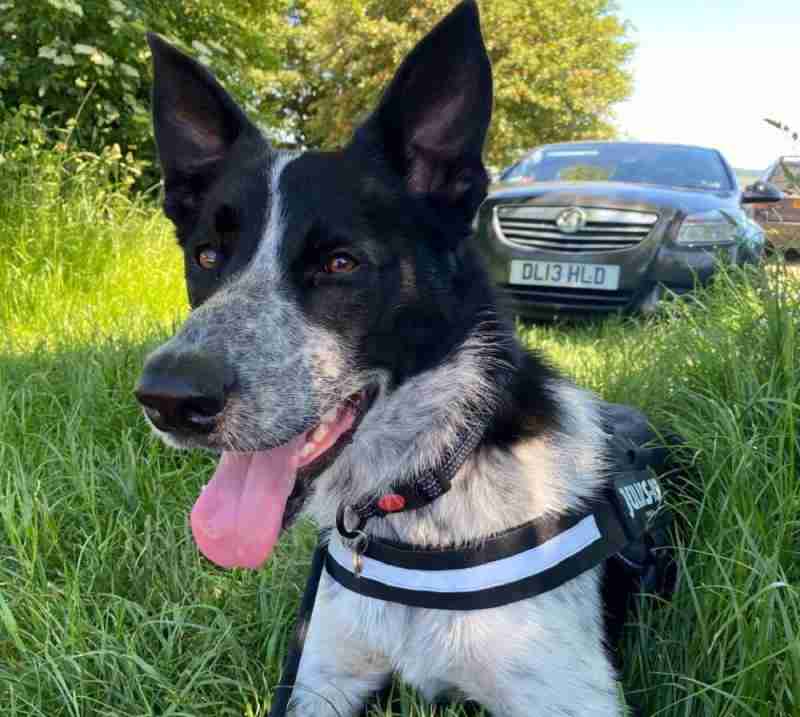 Rolo is a 2 year old male Collie Cross. He is a gorgeous, young boy with a long, soft black and white coat of medium build. He was rescued as a puppy and adopted by a family who didn't understand the requirements of a Collie cross. As a result, he was surrendered to our rescue a few months ago because he was a stressed dog and they didn't have time for him.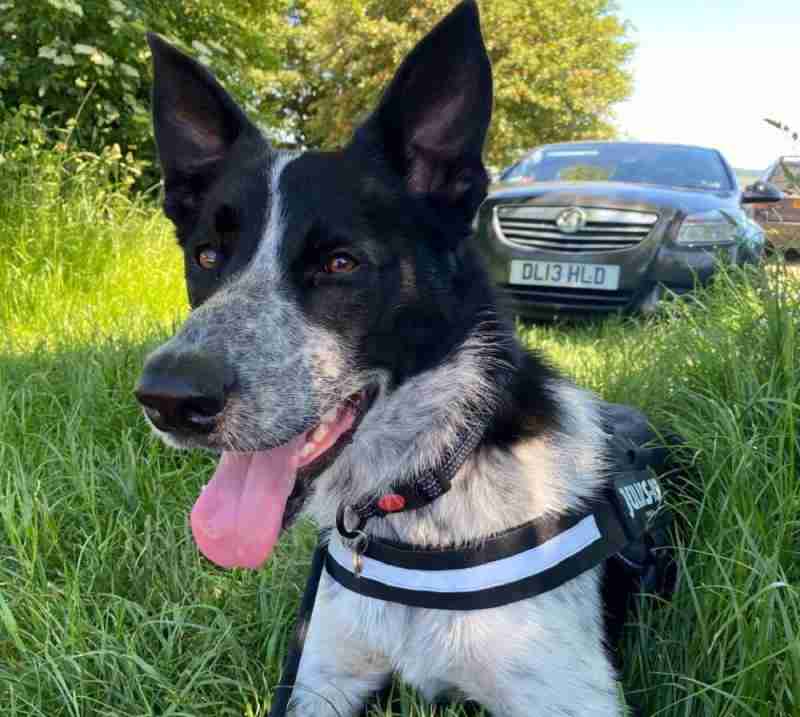 Rolo needs active, outdoorsy owners living in a rural area who are experienced dog owners and, ideally, familiar with Collies. Or even a working home, as Rolo is very very intelligent and needs stimultaion, (maybe flyball training or agility- he is an ideal candidate.) Most of all, Rolo needs someone who can commit to giving him all the exercise, training and mental and physical stimulation he requires and especially lots of time, patience and love. No cats or children but another dog would be favourable for him to play with.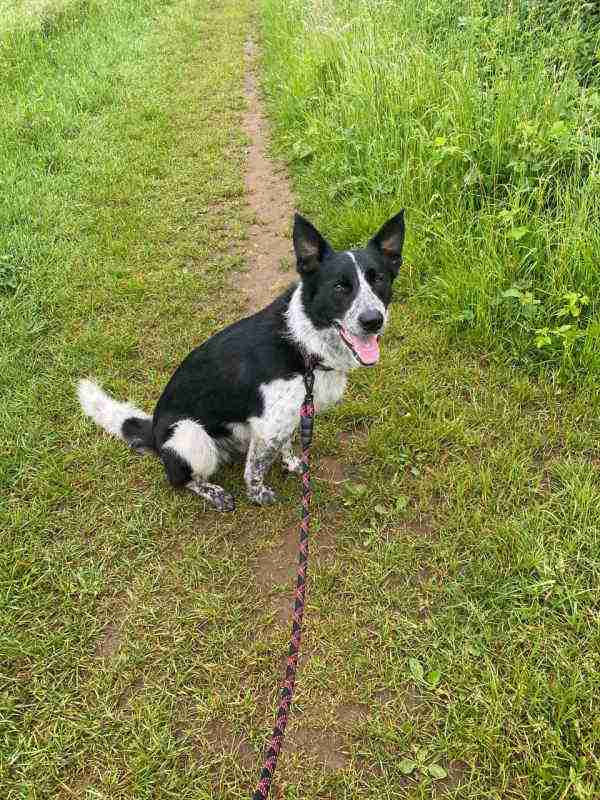 Rolo is a very intelligent Collie cross. He is incredibly energetic, super intelligent, very affectionate with people, very playful and obedient.
Foster Report : Rolo gets on with other dogs and they all eat together without problems. He can live with other dogs, he is definitively sociable too when he meets dogs during walks or at the park, but if he is stressed he can act up, so he needs time to settle in and proper introductions with other dogs. He chases cats and is interested in birds too, and does not feel comfortable with children, in fact he will warn them away from him.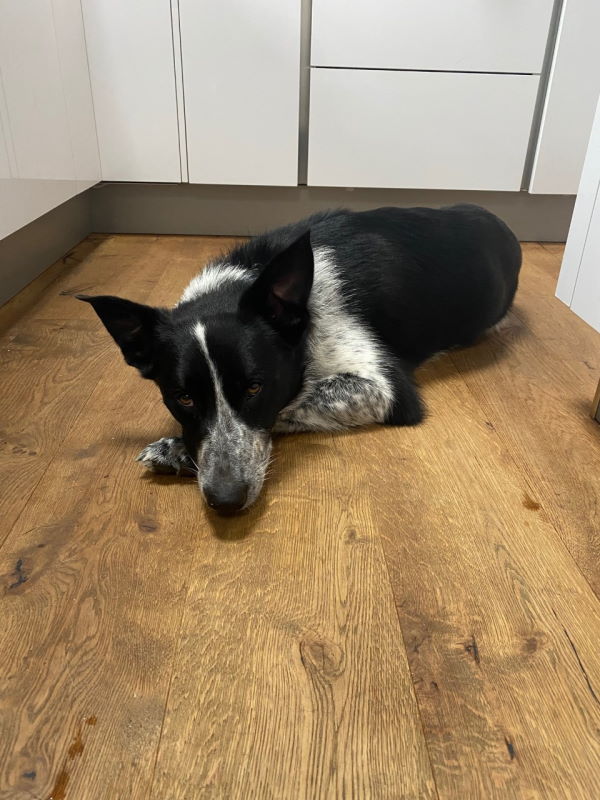 He is pure energy, he doesn't seem to need to rest! He would love a big garden and other active dogs to run around and play with all day long. He also loves balls and toys. He loves walks and can pull on the lead when excited, but when he relaxes, he doesn't pull.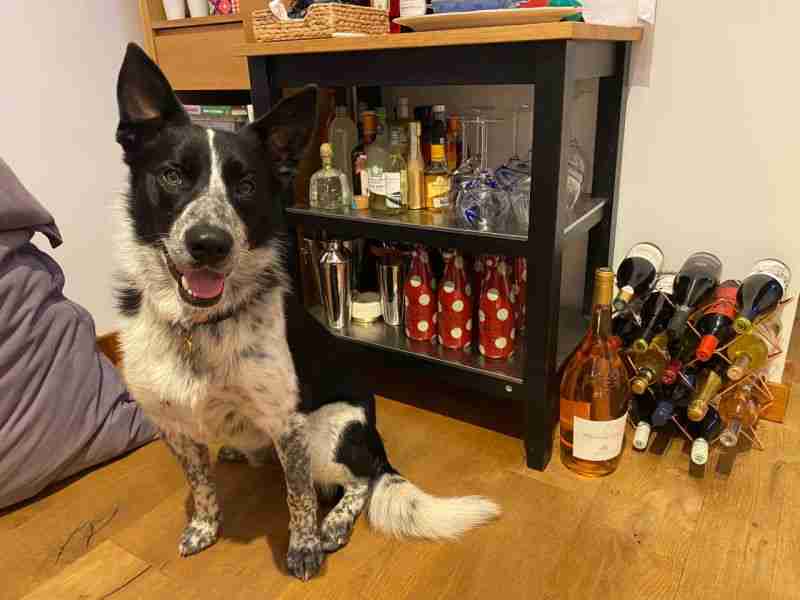 With people, he's a 10 out of 10: very eager to please, very intelligent, a very fast-learner, obedient and loving. He is not shy or wary with people at all, he is very affectionate with everybody. He always rolls on his back to ask for belly rubs! He is well-behaved at home, he is fully house-trained and can be left alone for short periods. The worst he has done is stealing a toilet roll!
Rolo is not for a domestic home that has limited experience with collies. He needs someone who is familiar and experienced with working dogs.