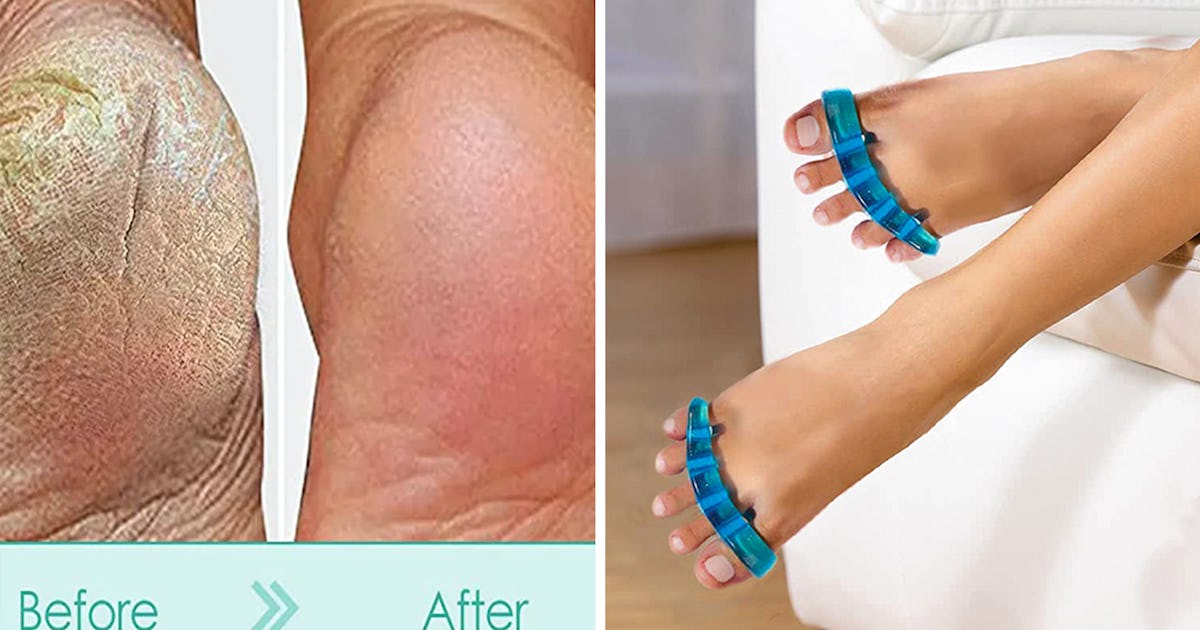 Sometimes, pricey pedicures are the only TLC our feet get. But honestly, our feet need a little more care than the occasional nail polish update — especially if you're dealing with something painful or uncomfortable like tired arches or athlete's foot. Don't worry — your feet could feel, look, and smell so much better with a few genius new products added to your arsenal. So, go ahead, you can start on your new foot care routine.
You don't need to run every morning before work or be on your feet all day for these things to be helpful. There's a callus removing gel that anyone can use — because we all need to remove a painful callus now and then. It comes in an aesthetic bottle that makes taking care of a callus a cuter process. It's also a good idea to follow it up with the odorless and protective foot cream on the list.
If you do love a good run or your feet are simply tired from work, there are a few things you should grab. There's a foot stretching and massaging kit, an Epsom salt soak with tea tree, and even toe separators for stressed and tight toe muscles.
So, yes — you can still totally get a pedicure if that's part of your routine. Just be sure to also add a few of these clever things into your weekly foot care.
This article was originally published on