Yongnuo has announced the YN 85mm f/1.8R DF DSM mirrorless lens for Canon RF mount. The company claims that while the lens boasts a small and lightweight body, it does not skimp out on quality performance.
Spotted by Photo Rumors, the 67 by 88mm lens weighs only 380 grams, retails for $398, and is designed for shooters who work in situations where they are holding the system for long hours like wedding and event photography and videography.
Similar to Canon's first-party RF lenses, Yongnuo's lens features a programmable control ring that can support functions such as aperture, shutter speed, and ISO, and supposedly allows users to quickly adjust the corresponding settings to improve the "creative efficiency." This new lens also includes a "click" switch that, once enabled, makes adjustments on the control ring "have a clear sense of gear and an actual 'Click' sound" so users can clearly identify when changes have been made. Disabling the button will return the control ring to a silent operating mode.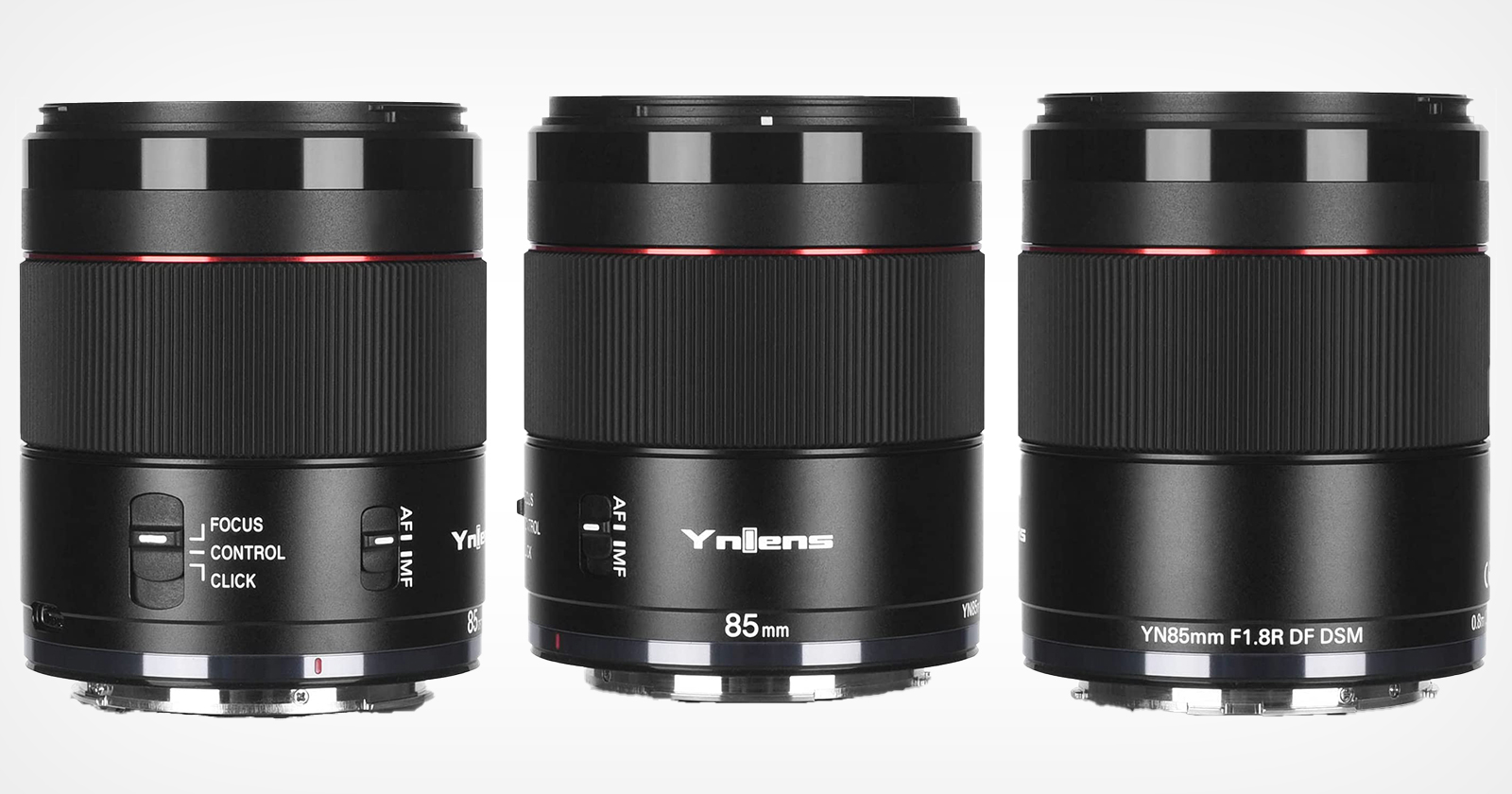 The lens specifications state it has a digitally controlled stepping motor (DSM) with a quick start and stop response which results in what Yongnuo claims is accurate and fast autofocus as well as quiet operation. The lens's optical structure includes seven aperture blades, nine lenses in eight groups (including a low-dispersion lens) with a nano-multilayer coating designed to suppress black-light ghosts and glares, and features an aperture range of f/1.8 to f/16. The company also claims the lens is dust- and water-resistant thanks to a rubber gasket ring on the lens mount which it says effectively protects the lens from any dust or water droplets from entering the system and touching the gold-plated contacts once mounted.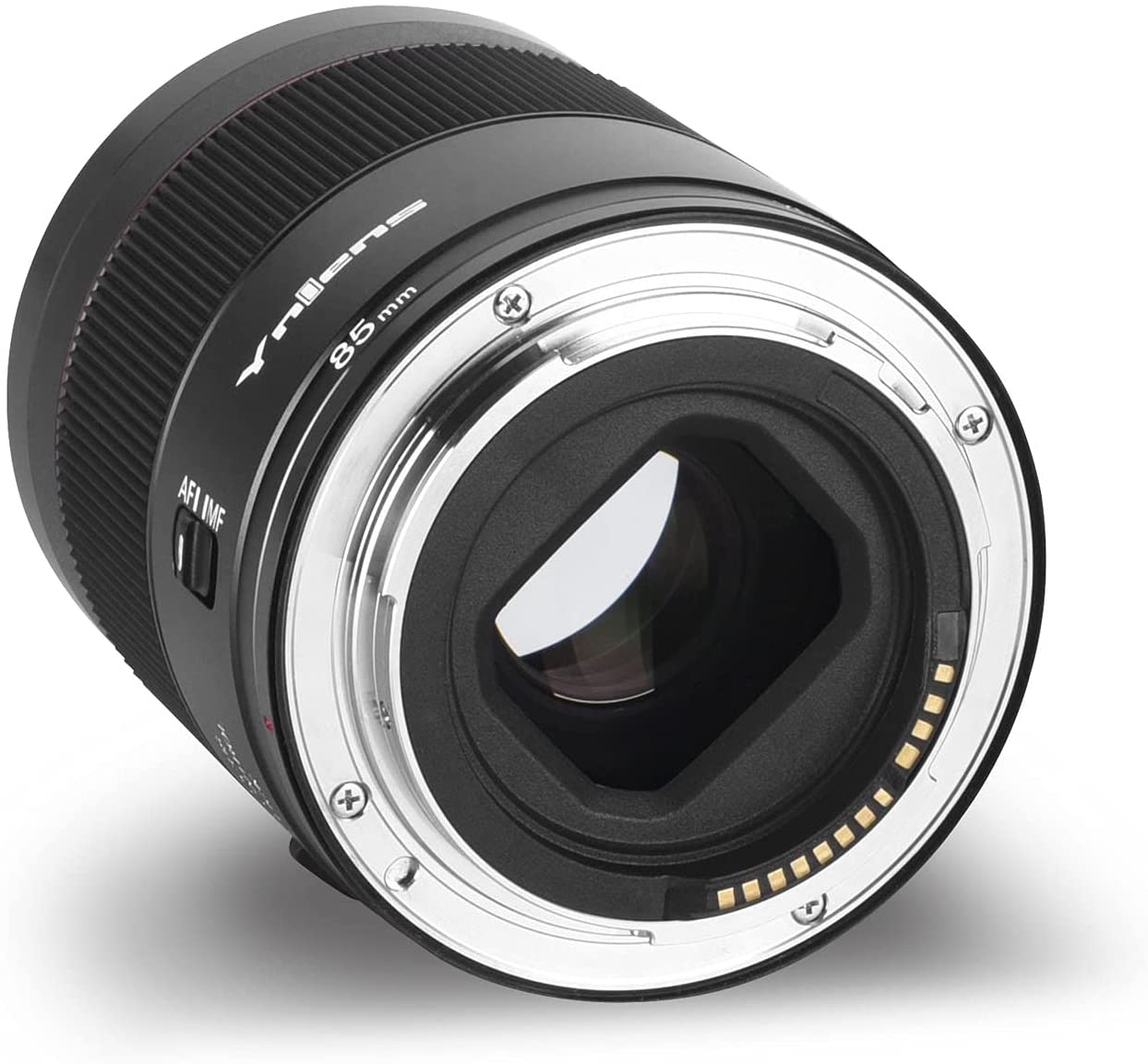 The YN 85mm f/1.8R DF DSM has a minimum focusing distance of 0.8 meters (31.5 inches), a 58mm filter thread, and a 28.83-degree diagonal, 16.5-degrees vertical, and 24.12-degree horizontal viewing angle range. Additionally, the lens is capable of accepting firmware updates by plugging it directly into a computer using a USB Type-C connection at the base of the lens.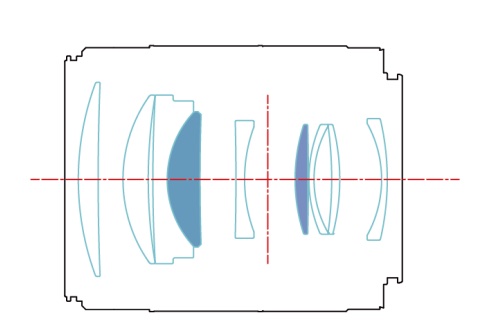 The 85mm f/1.8R DF DSN Lens for Canon RF Mirrorless systems from Yongnuo is currently available on Amazon and the Yongnuo Webstore for $398 and comes packaged with a lens hood, and front and rear lens caps.