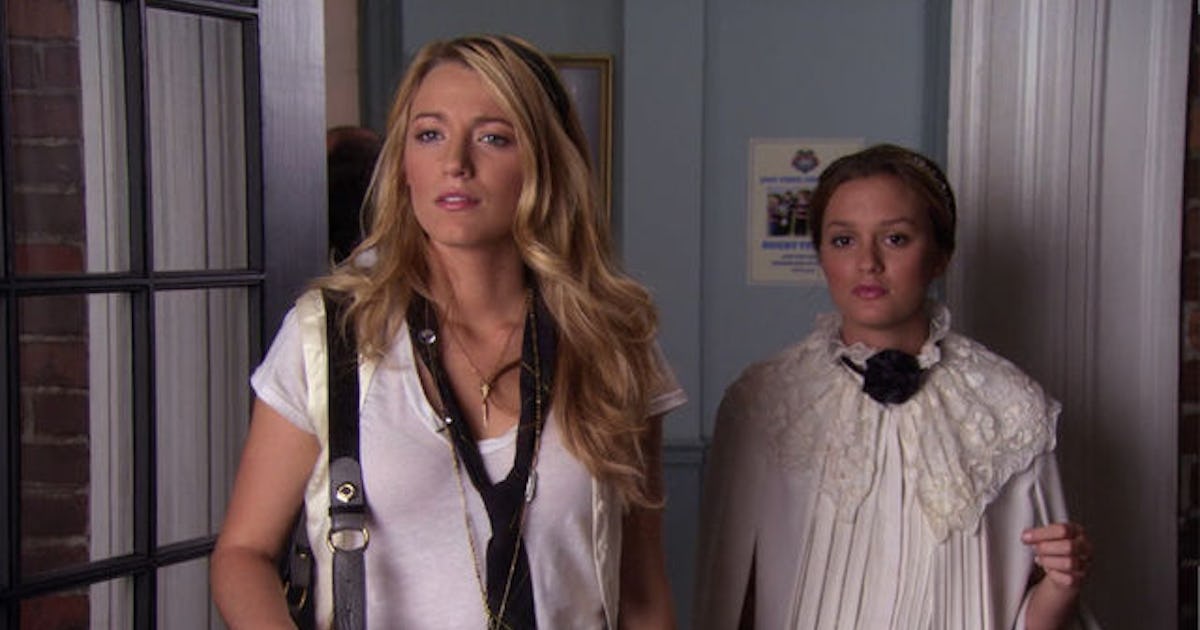 Among the many questions surrounding the upcoming Gossip Girl reboot, perhaps the most-asked is: will we ever see the cast from the original series on the show? Beyond Kristen Bell reprising her role as the voice of Gossip Girl, none of the main cast members have been confirmed to return, and they've all displayed varying degrees of interest in the idea when asked about it in interviews.
Nevertheless, the reboot exists in the same universe, covering a new generation of couture-wearing, Met stairs-sitting students but leaving room for Blair, Serena, Dan, or any of their cohorts to revisit their old stomping grounds. "There may be Easter eggs about what [the old characters are] doing in the background of some of our storytelling. And certainly the door is open to have one of them come through on an episode," original series creator and executive producer Stephanie Savage tells Bustle. "[But] we didn't want to overly rely on the audience nostalgia for the original. We really wanted this new cast to be able to stand on their own," adds original series creator and executive producer Josh Schwartz.
Ultimately, they're "glad that the characters are off having their successful 30-something lives and not [being] besieged by an anonymous online blogger," Savage laughs.
The new cast has a wide variety of dream Gossip Girl cameos: Thomas Doherty, who plays Max, wants to see Al Pacino, while Whitney Peak, who plays Zoya, would prefer the fan-favorite Dorota (played by Zuzanna Szadkowski). Reboot creator, writer, and executive producer Joshua Safran — who also served as an EP on the original series — says that the many celebrity cameos in Gossip Girl fulfilled his hopes for guest stars the first time around. But that doesn't mean the new iteration is free of famous faces, including his friend, playwright Jeremy O. Harris, who also wrote a scene for one of the new episodes.
As much as Safran would love to work with the original cast again, the reboot doesn't have the "real estate" to give them as much screentime as he'd want. "If you see Blair again, you're going to want a whole story dedicated to Blair. You're not going to want Blair to walk into one scene and say something and leave," he says. "But I miss writing their voices and I'd love to see them again."