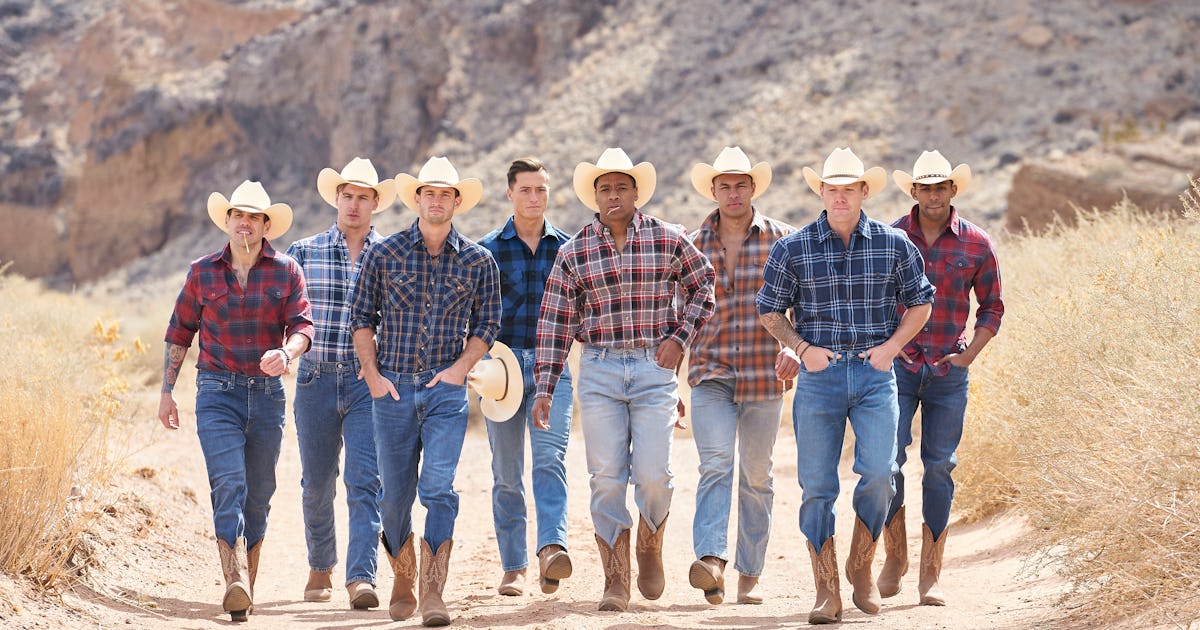 Spoilers for Episode 2 of The Bachelorette. Just two weeks into this season of The Bachelorette, Cody was accused of perhaps the show's most cardinal sin: he wasn't there for the right reasons. His elimination didn't come out of nowhere, though, and gave a little context to what was one of the most inexplicable altercations in the show's history.
In her short time as the lead, Katie has shown what precious little time she has for drama, sending Cody home midway through this week's episode. To fully understand the abrupt send-off, it's important to note that Cody came into this season with baggage and that baggage was named Aaron. The two were rumored to have a tense history before being cast on Katie's season, and that proved to be true on night one. Their bad blood came to a boil during the June 14 episode's second group date, which was cowboy-themed, shirtless, mud wrestling. Aaron and Cody squared off against each other in the ring, violently tossing and tearing at each other. It was a display that was clearly more about their own dislike for one another than an attempt to impress Katie.
Having noticed both Aaron and Cody's aggression during their match, Katie confided in Tayshia and Kaitlyn, "There's something going on with them, whether it's in the house or just between them." This seemed to be the culmination of an odd argument from the premiere wherein Aaron told Cody, "I don't like you, bro. Like, I've never liked you. And that's fine. We don't have to talk at all." Despite Cody seeming confused by Aaron's comments, their animosity clearly grew after the first episode.
During the group cocktail party following the mud wrestling, Katie spoke with Aaron first, aiming to get to the bottom of the conflict. It was then when Aaron explained to Katie that Cody was "malicious" and simply wasn't there for the right reasons. Katie, clearly put off by Aaron's information, immediately spoke with Cody in a short conversation that culminated in him getting axed. While Cody's combative relationship with Aaron probably contributed to Katie's impatience, his elimination lead to some insight into Katie's standards.
Ultimately, Katie explained to the camera that she had to send Cody home because she "couldn't trust him." She went on to explain to the rest of the men that Cody's "intentions weren't to be here for me," adding, "I am a safe space and deserve to know what's going on in the house." Much like her time on Matt's season, Katie took it upon herself to get to the bottom of drama. However, unlike last season where Katie was more of a mediator, as the lead, she's proven to have zero tolerance for insincerity. The episode ends with Katie tearfully telling her contestants, "If you are not here for me, if you are not here for an engagement, then get the f*ck out," adding, "I'm not here to waste my time." Going forward, it looks like Katie's focus on her men's intentions will only intensify. Cody's sudden elimination puts the rest of the house on notice. Katie isn't here to mess around.