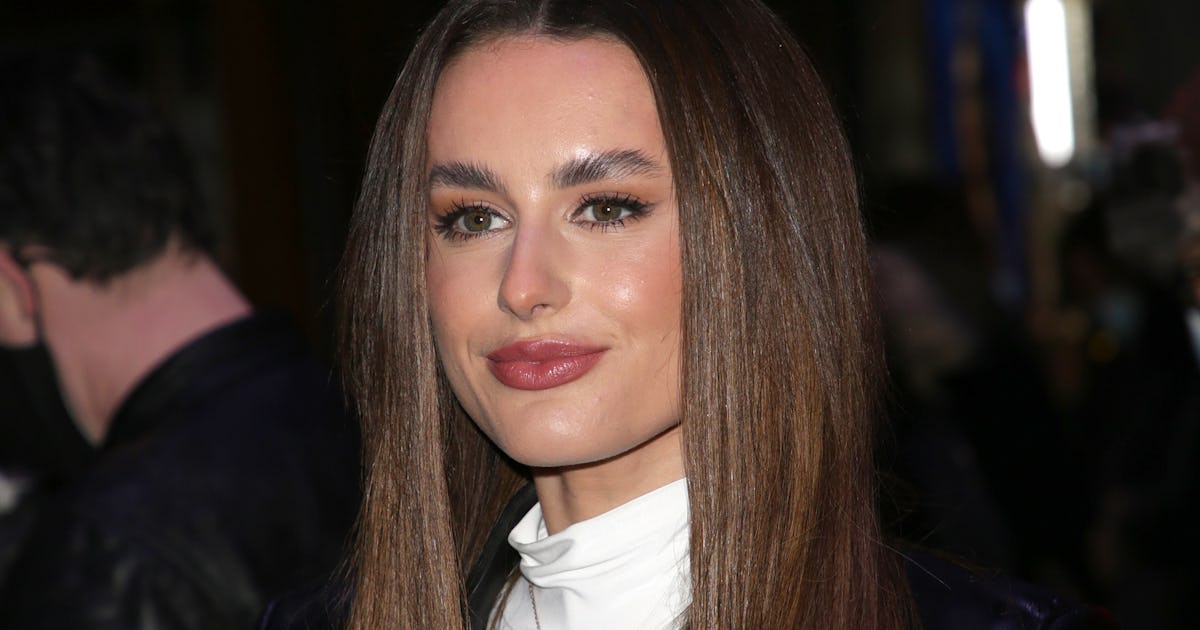 With the return of Love Island, former stars of the show are once again under the spotlight, including 2017 winner Amber Davies. Since leaving the show, Davies has been plenty busy, starring on stage in theatre productions and also finding love after her breakup from Kem Cetinay. But who is Amber Davies dating at the moment? Or is she single? Here's what you need to know.
From her Instagram, Davies doesn't appear to be dating anyone at the moment, but she did recently go through a breakup. Back in September 2020, she went Instagram official with boyfriend Nick Kyriacou, a 28-year-old operations manager from Twickenham. The couple split in April 2021, with sources suggesting the couple had been arguing.
"Amber really thought she had found The One in Nick but sadly that now couldn't be further from the truth," a source told The Sun. "Over the past few weeks they have been arguing and it quickly became clear that the spark between them had gone."
They added: "She was totally caught up in their romance and lockdown massively amplified the situation. They quickly moved in together and at the start it was everything Amber had hoped for. But as the world started getting ready to open up again, things started to unravel. Amber took control in the end and called time on it."
Davies briefly addressed the split in an Instagram Q&A, where she commented that, "nothing dramatic happened to cause it," but that "life is too short to be anything but the best version of yourself."
She also added that following the split, she was "in such a weird place lately." "But I'm getting there and just taking every day as it comes and trying to be as present as possible," she continued.
It's unclear whether Amber is dating anyone currently, but she has previously spoken out about her desire to date non-famous people. "I think I would only ever date non-famous people, though it can be difficult because they don't understand how the industry works," she told metro.co.uk.
The star also revealed that it was Dolly Parton (who she worked with on the stage production of 9-5), who told her to put her career first over relationships. "Funnily, Dolly told me to stay single for as long as possible and just have fun," she said. "Dolly said the best thing to do at this point is to focus on my career and myself."
Davies has certainly been keeping busy with work since her appearance on Love Island. She had a long stint in Dolly Parton's West End 9 to 5 musical in 2019, and her most recent gig is as Campbell in the Bring It On musical, which will run at Southbank Centre's Queen Elizabeth Hall from December 8, 2021 until January 22, 2022.