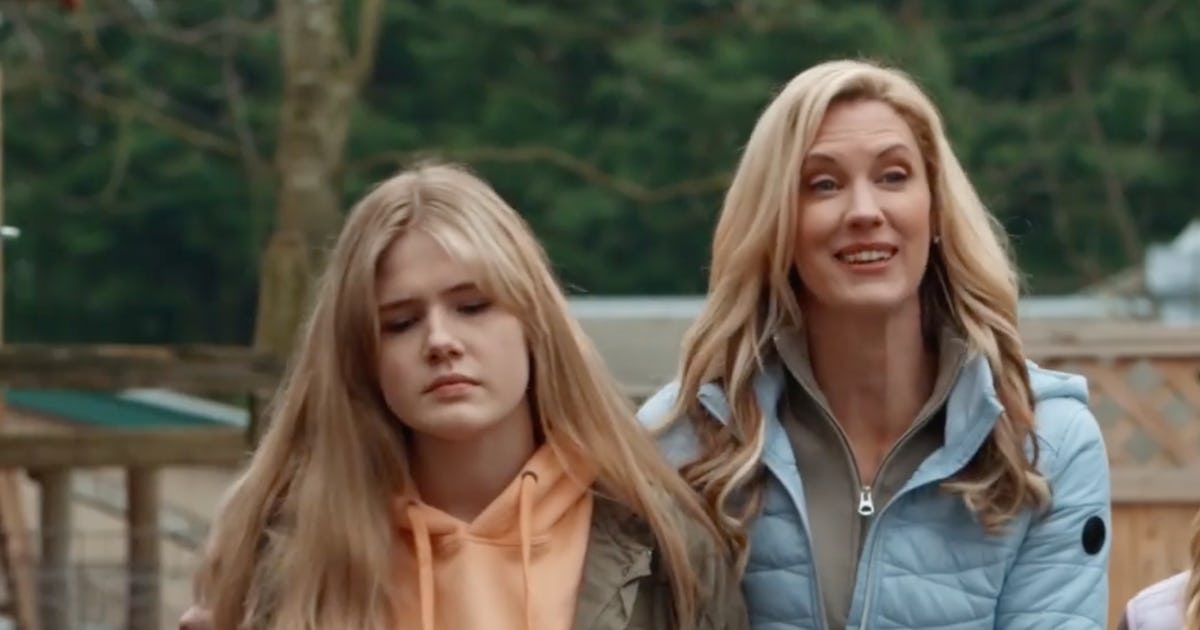 In May, Lori Vallow and her husband Chad Daybell were indicted for murdering her two children — Joshua "JJ" Vallow, 7, and Tylee Ryan, 16 — who went missing in 2019 and were found buried on Daybell's Idaho property in June 2020. The details of the couple's trials and sentencings are still ongoing: Vallow was found unfit to stand trial, while Daybell has pled not guilty. But Lifetime has already turned the story into a film: Doomsday Mom: The Lori Vallow Story, premiering on June 26.
According to NBC News, investigators first became concerned about JJ and Tylee's whereabouts in late 2019 after JJ's grandmother requested a welfare check and police couldn't find JJ at Vallow's home. The children had not been reported missing by Vallow or her husband, and neither cooperated with police on the matter. They then fled to Hawaii. When the children's bodies were found a year later, Vallow and Daybell were charged with their murders.
According to indictment documents reviewed by The Oregonian, the couple allegedly "endorsed and espoused specific religious beliefs in order to justify or encourage the killing of the two children." Per KOMO News, Vallow allegedly told a friend in 2019 that her children had become "dark spirits" and that killing them was the only way to properly put them to rest. The Idaho State Journal reported that the indictment also said that Daybell and Vallow spoke via text about Chad's wife Tammy supposedly being possessed by a spirit and trapped in limbo. These alleged comments are what inspired the "Doomsday" title that Lifetime uses in its film. As NBC News reported, Daybell is a self-published author of over 24 books about doomsday and near-death experiences, and people who knew Vallow were reportedly concerned about her mental health amid her own doomsday beliefs.
Since the couple was charged with JJ and Tylee's murders, two more murder cases have been opened against them. In May, KOMO News reported that Vallow has been charged with conspiracy to commit murder in connection to the death of her ex-husband Charles Vallow, who was shot and killed by her brother Alex Cox in 2019. Cox died a few months before JJ and Tylee's bodies were found; the cause of death was ruled as a result of blood clots and heart failure. Daybell, meanwhile, was charged with murder in connection to the death of his wife Tammy, who died a few weeks before he married Lori, according to The Oregonian.
Daybell's trial for JJ and Tylee's murders is currently scheduled for November. Vallow has not yet entered a plea, as she was committed to a mental health facility earlier this month, where she'll spend 90 days. After that, it will be determined whether she's fit to continue with her trial or if she requires further treatment. Per NBC News, both Vallow and Daybell could be sentenced to life in prison or possibly the death penalty if found guilty. The case's prosecutors have until the end of July to decide whether they want to pursue a death penalty.
Considering there are still so many unresolved details in the case, it will be interesting to see how Lifetime approaches the story. Perhaps they should start planning for a sequel.