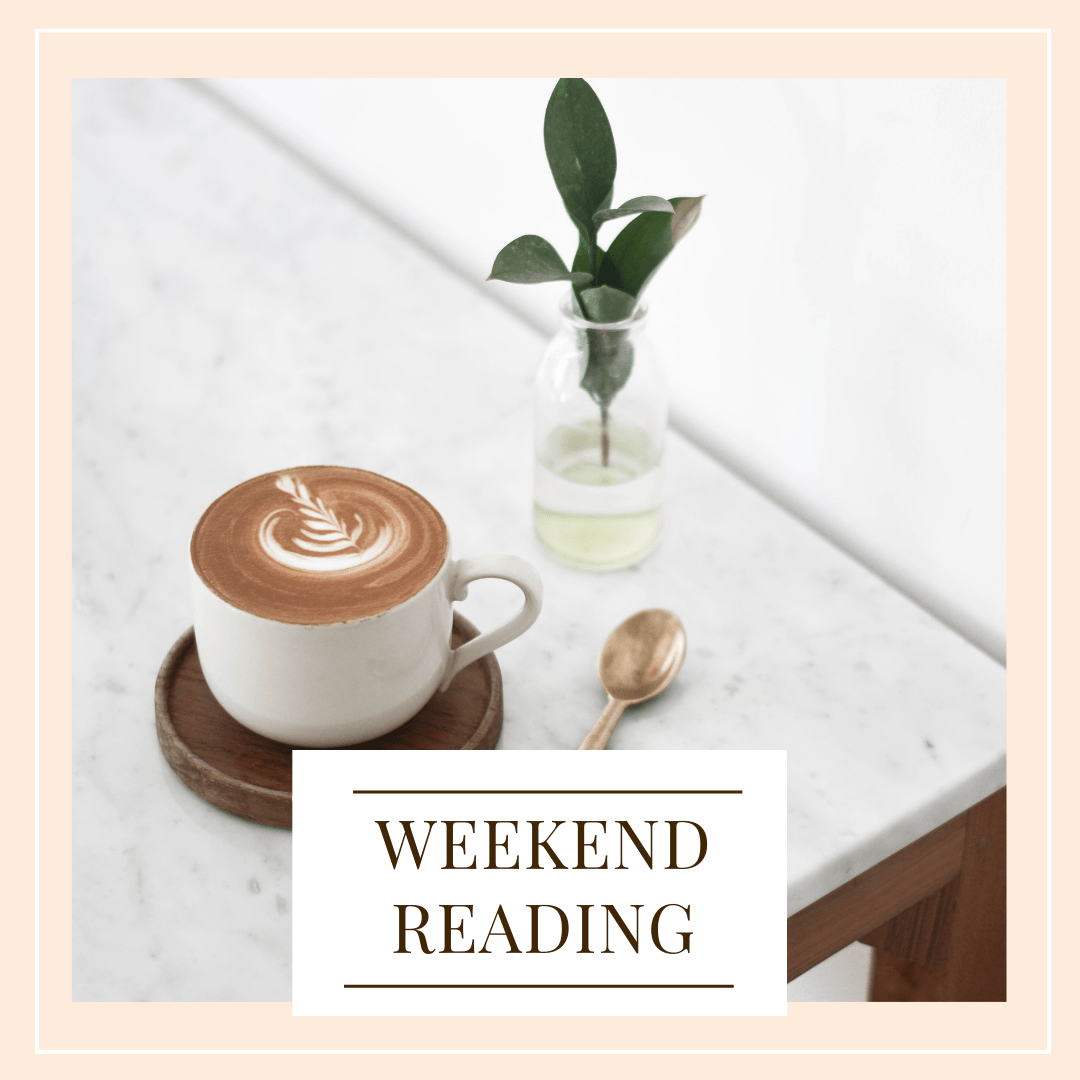 The first Friday in December is here and we have so much fun planned this weekend! Today I am doing a little holiday bestie day with one of my best friends. We are off to a holiday home tour and a fun lunch. Tomorrow Liam has his first basketball game. Tomorrow night Andrew and I have a fun date to celebrate 10 years since our first date. We are also going to see Santa that afternoon! Sunday Liam has cub scouts. Needless to say it's a busy but fun weekend! But first, weekend reading.
Weekend Reading
What we've been up to: This week was pretty busy coming back from Thanksgiving break. Last weekend we took the kids to Enchant Dallas which is a HUGE Christmas Event. We also had our neighborhood tree lighting which was very fun. This week the kids went back to school and had all of their activities. I am working on getting all last minute work and campaigns done as well. Last night we took the kids on a carriage ride to look at lights with 2 other families. It was cold but SO FUN!
Articles I loved this week:
10 small towns that are like living in a Hallmark Movie
Best new holiday movies to stream
Ideas for Sunday rituals
Super cute ideas for Elf On The Shelf
Love these cozy winter books
Best new releases 
So excited for the new season of Emily In Paris
Why you should wait to buy a home
Naomi Biden's wedding hair and makeup
Best places in the US to visit in 2023
Things on my wish list:
Lusting over this jacket from Vuori
We have a wedding to go to next year and I want this dress for it
Blog posts you may have missed:
Currently Loving: November 2022
8 Ways to financially prep for the holidays
What are you up to this weekend?