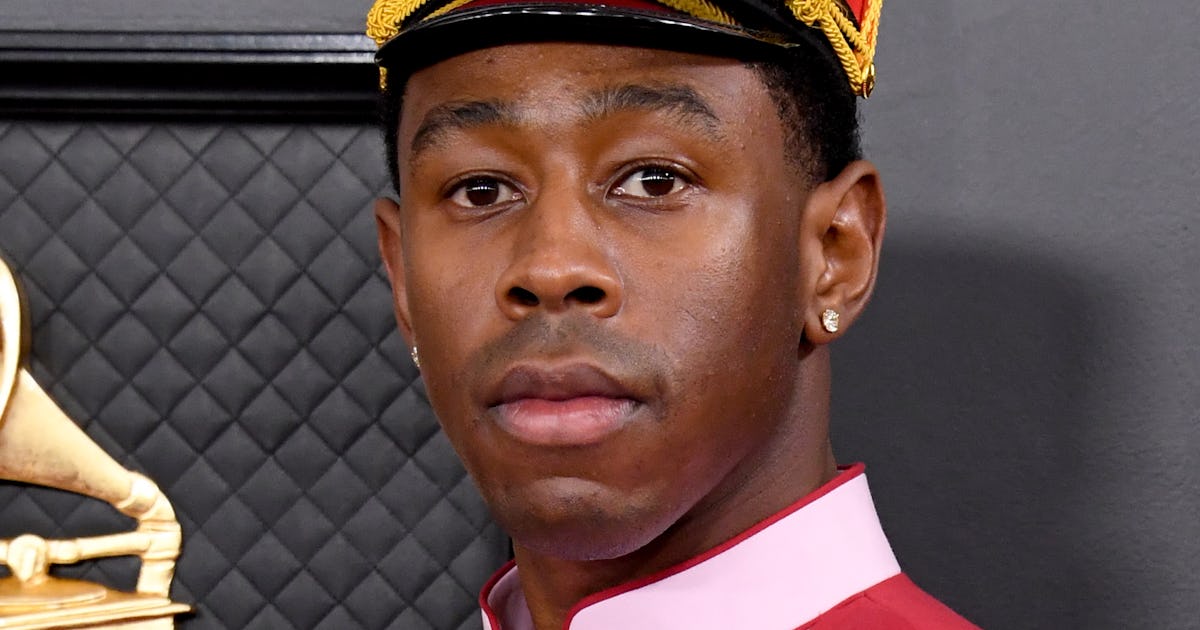 His new album, Call Me if You Get Lost, just dropped on June 25, but Tyler, the Creator's "Manifesto" lyrics have already gone viral. On the track, the rapper addresses everything from the pressures he feels as a Black man in the public eye to past controversies that the internet has tried to cancel him for. What made headlines, though, is the part where he opens up about apologizing to Selena Gomez for sexually explicit tweets he wrote about her in 2010 and 2011.
"I was canceled before canceled was with Twitter fingers / Protestin' outside my shows, I gave them the middle finger," he raps on the song that also features former Odd Future collaborator Domo Genesis. "I was a teener, tweetin' Selena crazy sh*t / Didn't wanna offend her, apologize when I seen her / Back when I was tryna f*ck Bieber, Just-in."
As Tyler mentioned, Gomez, who was about 18 at the time, had been dating his close friend Justin Bieber when he sent the tweets in question. The Grammy winner has since deleted most of the offending tweets — though screenshots have been preserved by others on social media. However, in one message that's still on his timeline, for example, he explicitly referenced oral sex when someone asked him what he had against her. One particular May 2011 tweet even reportedly resulted in the platform locking his account for violating a rule against abusive behavior.
Since then, Tyler has discussed his attraction to men in his music, so perhaps it truly was a case of him crushing on Bieber instead. The closest he got to giving an explanation for his beef with Gomez prior to now, though, came in a 2013 Power 106 Los Angeles interview in which he described their so-called love-hate relationship. "We don't really get along. She don't like me," he said of the "Baila Conmigo" singer. He added that the dislike was mutual and noted that it was because of his friendship with her boyfriend.
"We don't like each other 'cause [I'm] kicking it with Justin [Bieber], like that's my homeboy," he said. "She always be mean muggin' me. Like why are you hating on me? We're just hanging out, we're trying to play Xbox."
Gomez and Bieber famously had an on-again, off-again relationship for years, starting at least as far back as 2011. Their last go round reportedly ended in March 2018, before Bieber went on to marry Hailey Baldwin (now Bieber) later that year. Throughout, the two singers' ill-fated romance inspired a number of memorable songs, from the mournful "Lose You to Love Me" to now even Tyler, the Creator's "Manifesto" lyrics.
As for the apology itself, Tyler didn't specify when it happened, and Gomez has yet to publicly address the past tweets or the new song.