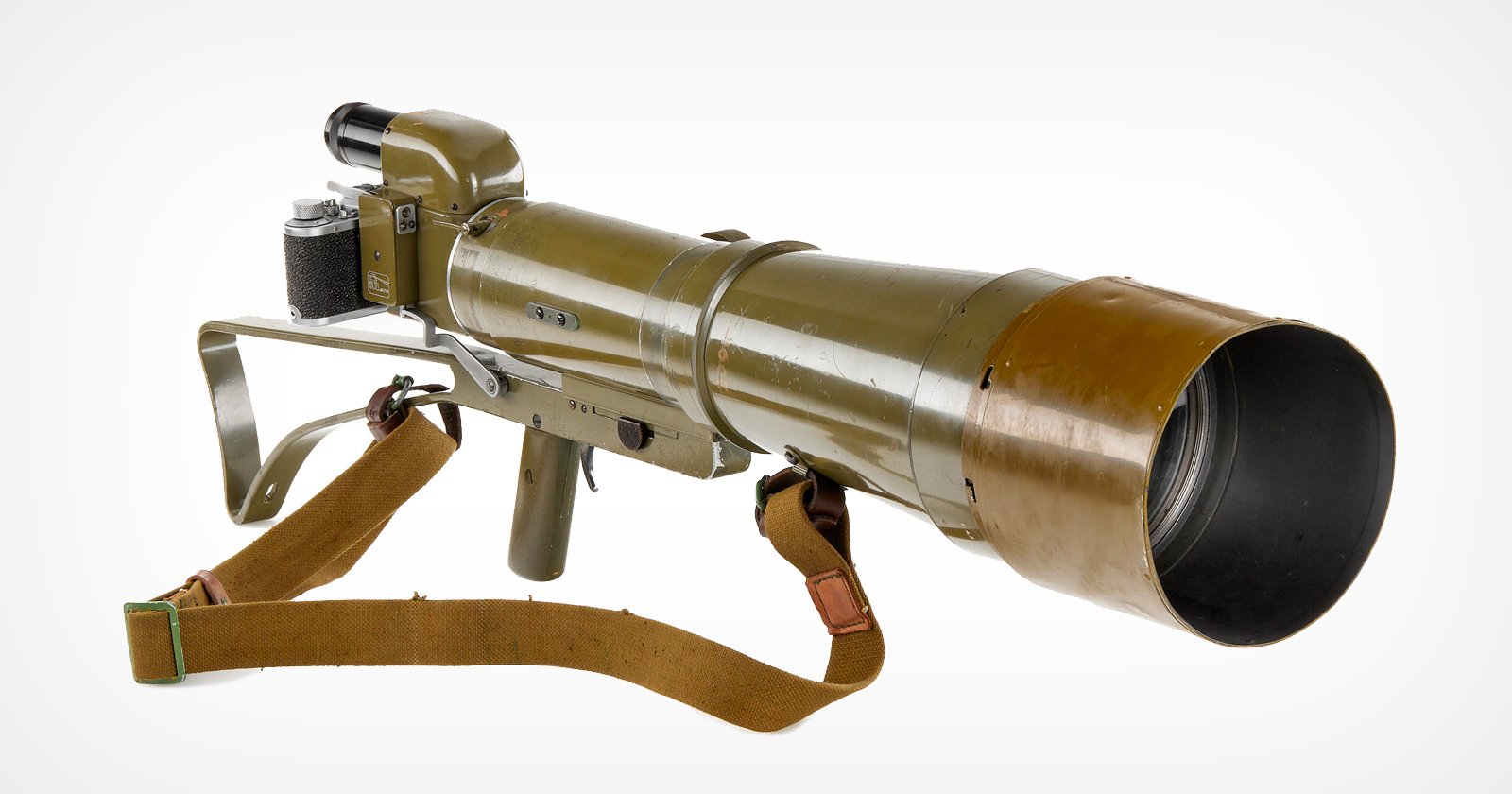 The 38th Leitz Photographica Auction recently concluded and several cameras and lenses went from significant sums. Among them was a Leica IIIg and Elmarit 90mm f/2.8, a Carl Zeiss Planar 50mm f/0.7, and an unusual Russian Marine Rifle prototype camera that was once classified as "top secret."
Supposedly created in 1943 and developed for the Soviet Baltic Fleet Navy, the FS-3 FotoSniper was designed for long=range reconnaissance missions and was equipped with a 600mm f/4.5 lens.
According to Leitz Photographica, the project was listed as "top secret" and even now, the only vintage documentation the auction house could find for the lens is a copy of a photograph that shows a marine officer testing it.
According to the listing, no comparable camera is known to exist and it may be the only example ever made. Its rarity did not go unnoticed, as the original estimate considered its value between €60,000 and €70,000 (about $71,230 to $83,100), but it sold for well more than double its maximum estimation at €144,000, or about $170,900.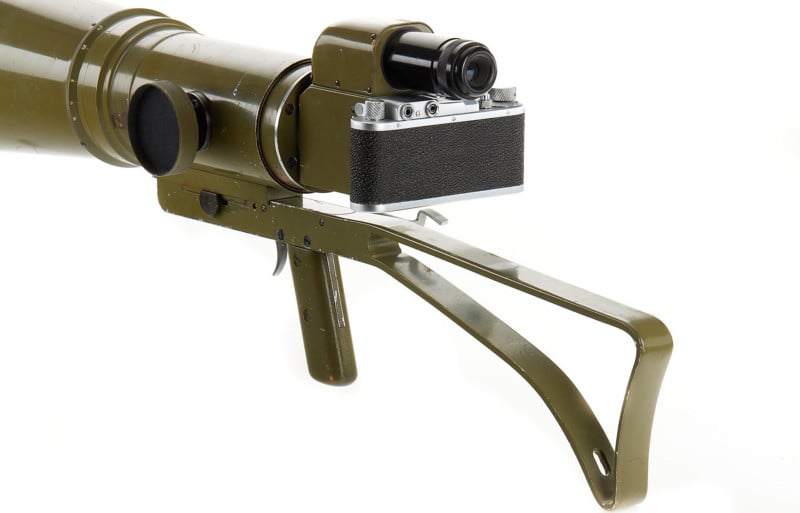 Despite that high price, the FotoSniper was not the most expensive piece of camera equipment to sell. Above it were three Leica Cameras — headlined by the Leica IIIg black paint outfit with an Elmarit 90mm f/2.8 — and a Carl Ziess Planar 50mm f/0.7 lens that was originally made for NASA.
The Leica IIIg is described as a "famous" and "beautiful" camera body that has a unique black-painted Summarit 50mm f/1.5 lens along with an equally black-painted Elmarit 90mm f/2.8 lens. The camera and two optics are described as very rare, as it is the only black IIIg model besides examples that were ordered by the Swedish Army in 1959. According to some sources, Leitz Photographica says that this particular model of the camera was made by a Leitz technician as a final test before the Swedish Army version was issued.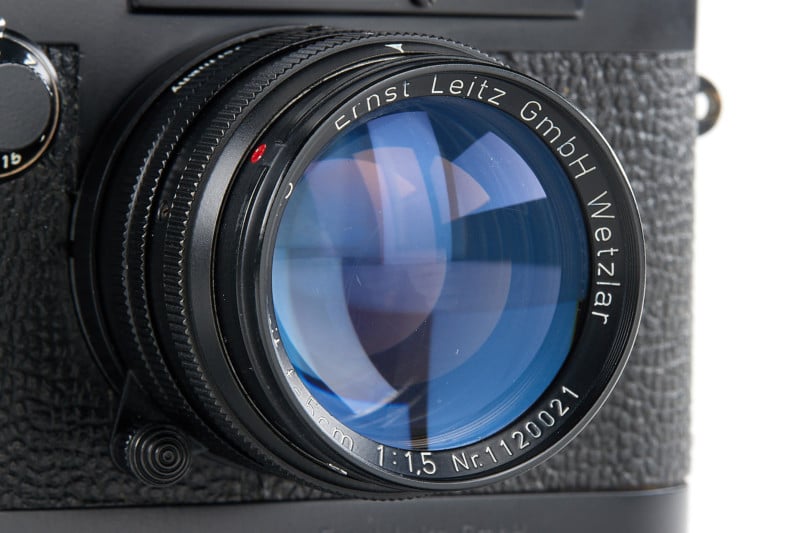 The camera had an estimated high value of €26,000 (about $30,900) but smashed that expectation when it was finally sold for €408,000, or about $484,400. It was the most any item from this particular auction sold for, and was so by over $170,000.
Also of note a Carl Zeiss Planar 50mm f/0.7 lens, which the auction house describes as the "most famous lens produced by Zeiss." The Planar 50mm f/0.7 was designed to photograph the moon's far side during the NASA lunar missions. The Leitz Photographica Auction says that it was incredibly fast — about two stops faster than the available lenses of the time. More information about the lens and its history can be read in PetaPixel's previous coverage here.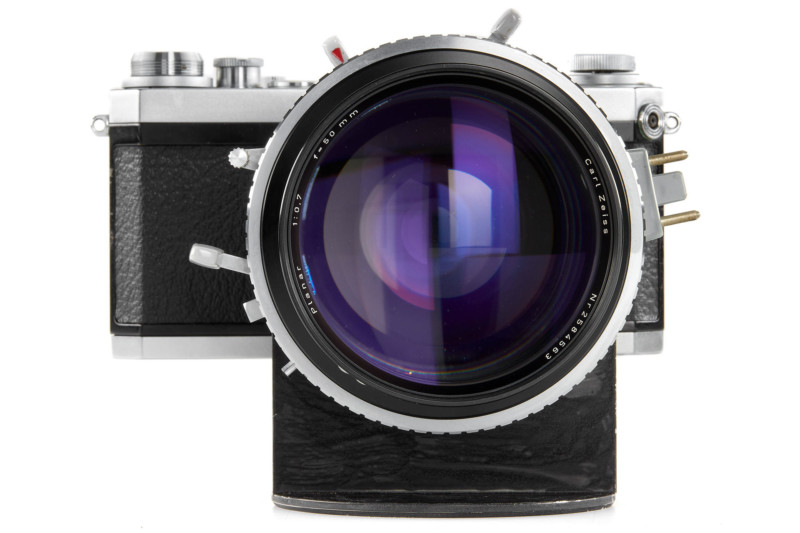 The lens was slated to begin auction at about €100,000 (about $119,00) and was expected to draw as much as €120,000 (about $142,500), which was a rather notable increase in value versus its original estimated price range of $67,000 to $146,000 when the lens was first reported as becoming available. It broke that estimation handily when it sold for a final price of €180,000, or $213,700.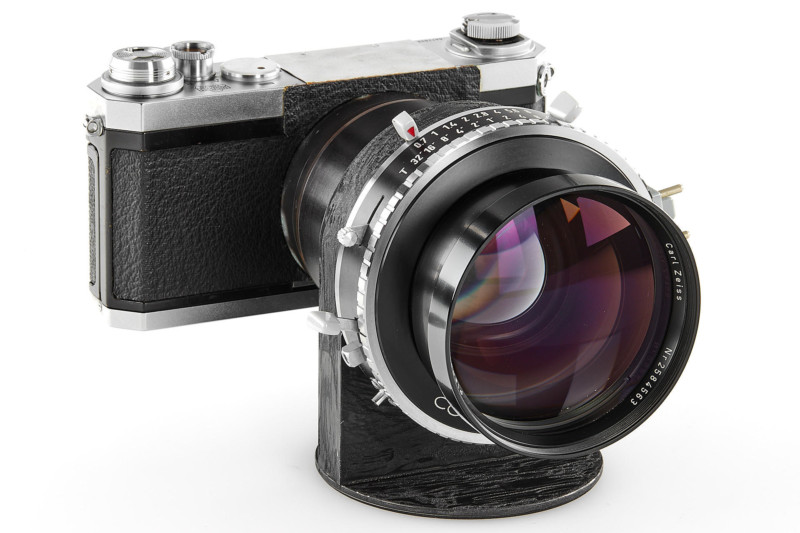 All 469 lots of the 38th Leitz Photographica Auction results can be perused here.