Apple Find My is a godsend for many absent-minded owners of iDevices, allowing users to tap into the FindMy network to find out where their iPhone, AirPods, or whatever they misplaced, is currently located. And now, you can enjoy this feature with your travel mug!
At CES 2023, Ember showcased its not-yet-released Travel Mug 2+ and boasted that it is poised to get Apple FindMy support. At first, it may seem preposterous to add FindMy support to a mug, but keep in mind that this is a travel mug, so it's easy to leave it behind while you're commuting from A to B.
Ember Travel Mug 2+
Equipped with FindMy, the mug has built-in tracking and can play a chime if you don't remember where you left it.
But even if we take the Apple FindMy feature out of the equation, the Ember Travel Mug 2+ caught my eye.  After all, it is the successor to the world's first temperature-control travel mug (Ember Travel Mug 2). In other words, after pairing it with a companion app on your phone, you can use your device to manage how hot you'd like it to be.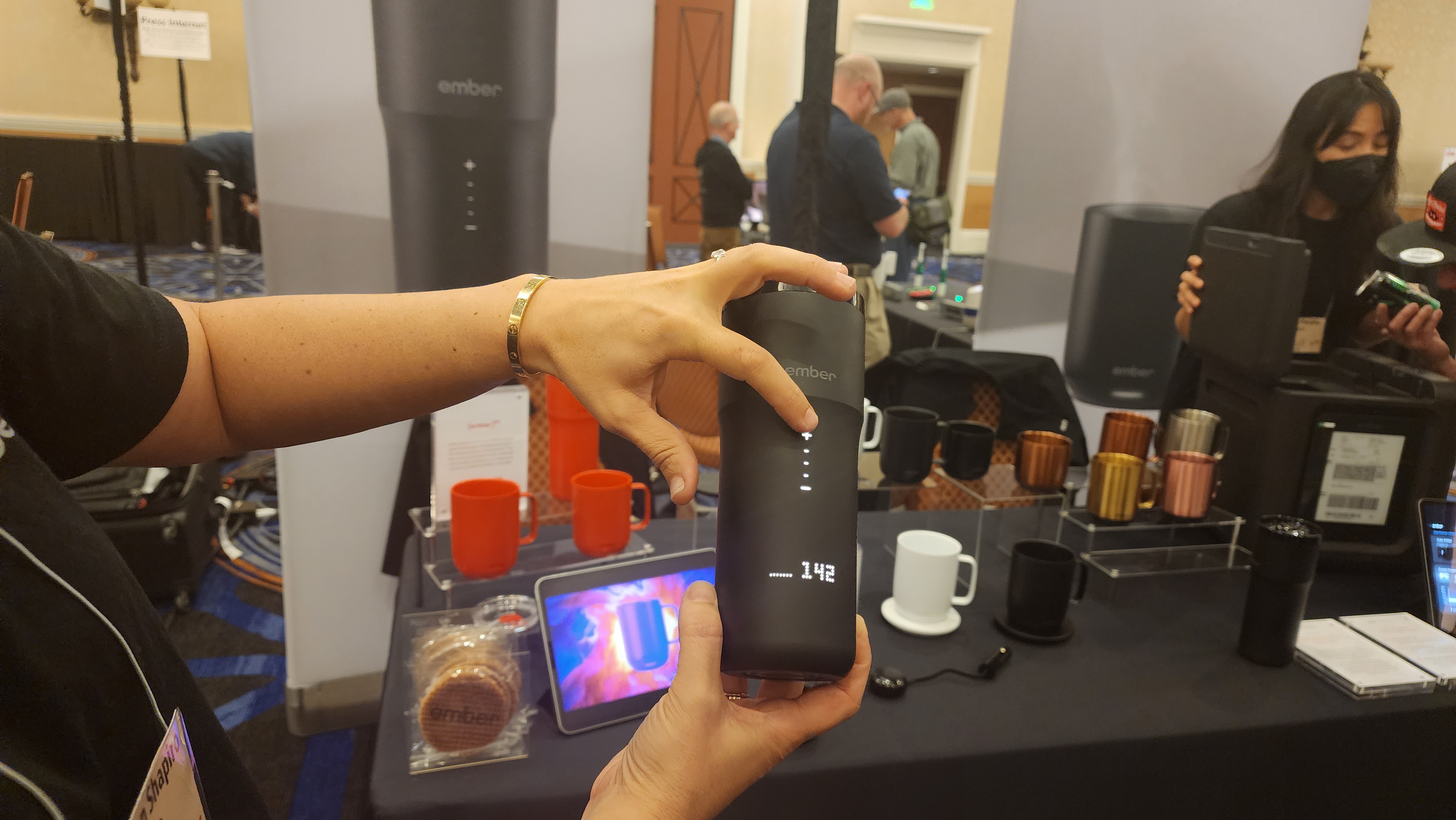 For example, if you want to set it at 135 degrees Fahrenheit, you can do that — and it will stay at that exact temperature for three hours. You can also use the app to customize presets for your favorite beverages, get notifications when your mug is at your desired temperature, and more. The Ember Travel Mug 2+ has a temperature range of 120 degrees to 145 degrees.
It's also worth noting that the Ember Travel Mug 2+ has a touchscreen display, allowing you to use its interface to increase or decrease the temperature to your liking. The touchscreen can also display your name, whether your mug is empty, what temperature it's currently set at, and whether it's cold (see gallery below).
The Ember Travel Mug 2+ charges with a charging coaster and it offers a battery life of 3 hours (or all day if you leave it on the coaster).
Like its predecessor, the Travel Mug 2+ has a price of $200. It's expected to hit store shelves, equipped with Apple FindMy support, some time in Q2 of 2023.