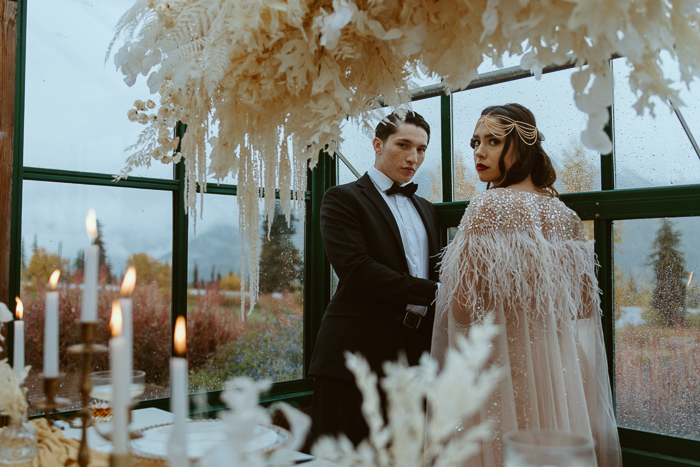 The roaring twenties and The Great Gatsby are synonymous with each other. And immediately, we think of romance, glamor, and unforgettable partying—all the things we want to see on your big day. With that in mind, a creative team of pros created this styled shoot to emulate a period of opulence, but on a more intimate scale. This Great Gatsby-inspired wedding is perfect for couples who are more ready than ever to let loose and celebrate in style.
With breathtaking mountain views deep in the Alaskan wilderness, the Sheep Mountain Lodge greenhouse proved to be a versatile setting for this luxurious theme. To elevate the stunning existing features, a tablescape with gilded accents and a lush white overhead installation were added to the space. The couple's attire tied it all together. From the bride's sparkly wedding dress with a sheer cape and jeweled headpiece to the groom's classic tuxedo, it was the perfect finishing touch.
This wedding inspiration is utterly timeless—trust us, we don't see it going away anytime soon! We're talking about pearls, sequins, and feathers all captured by Junebug member The Hitched Hiker. Get your Pinterest boards ready, we guarantee you'll want to incorporate these ideas that'll help you and your partner channel the glitz and glam of the flapper era.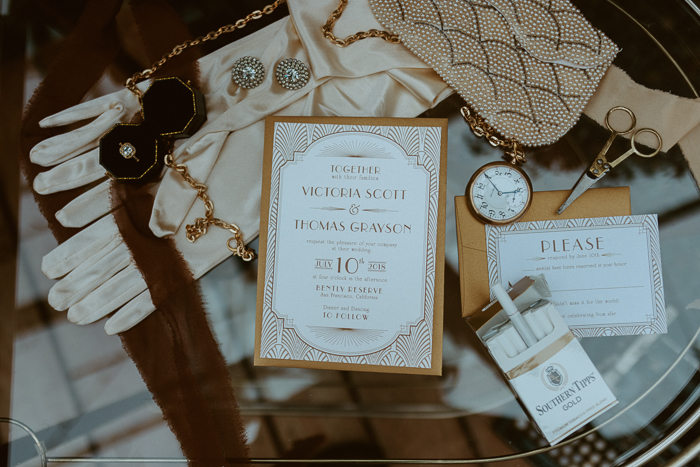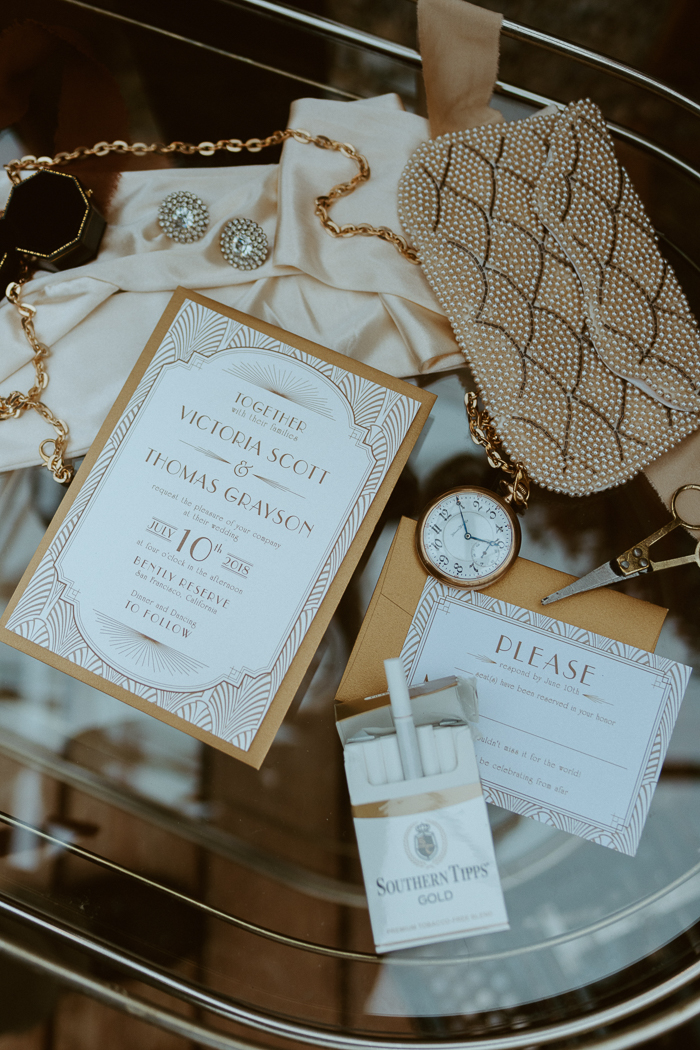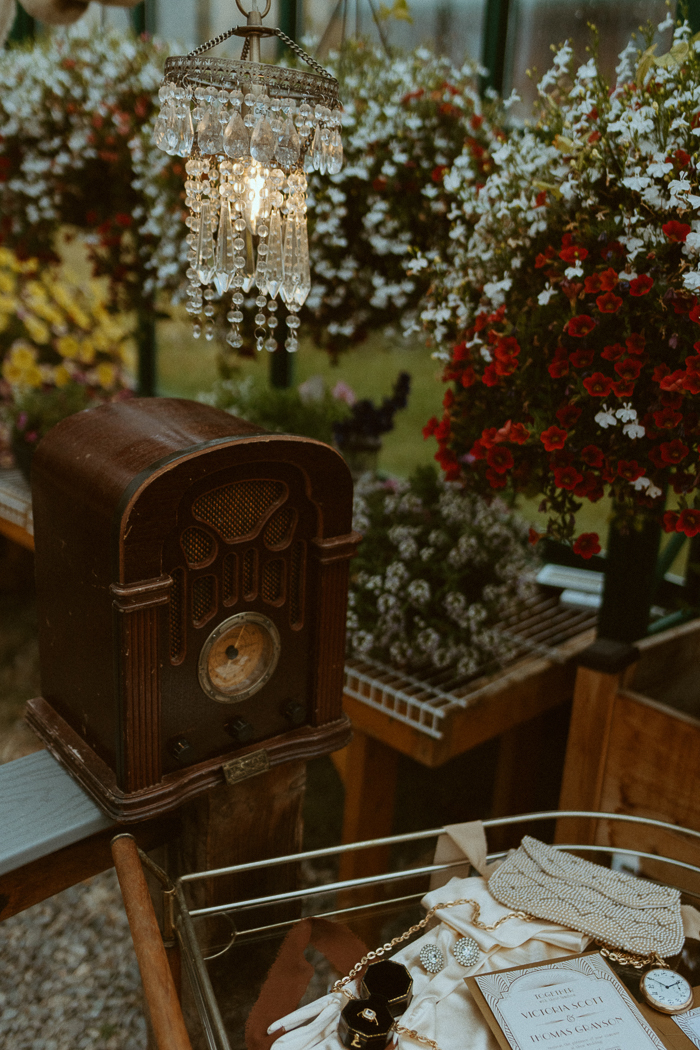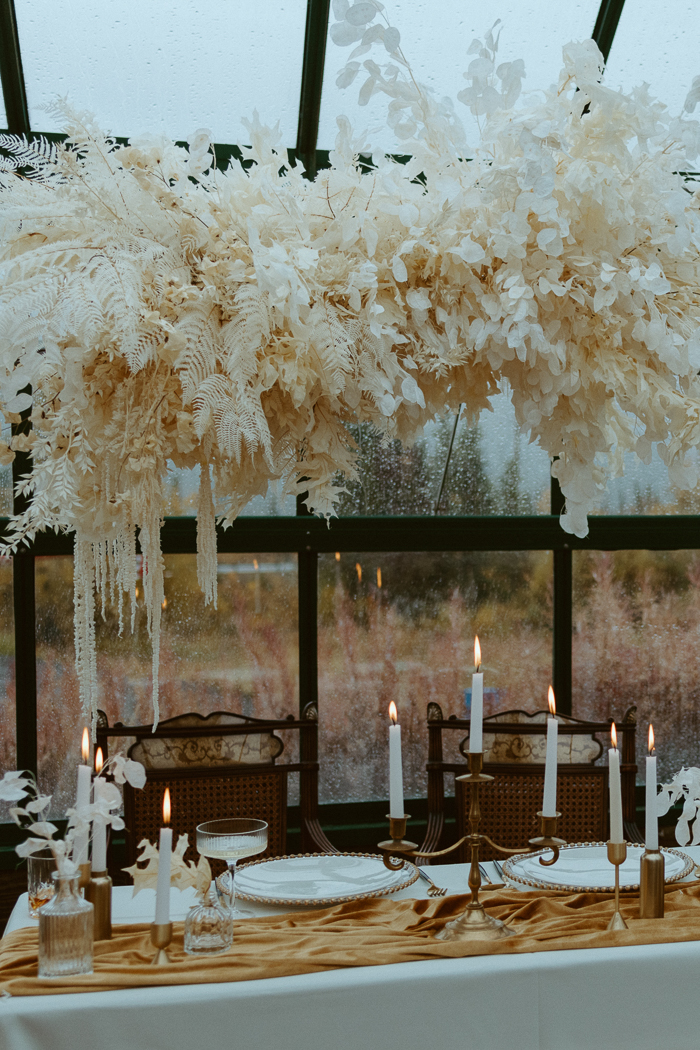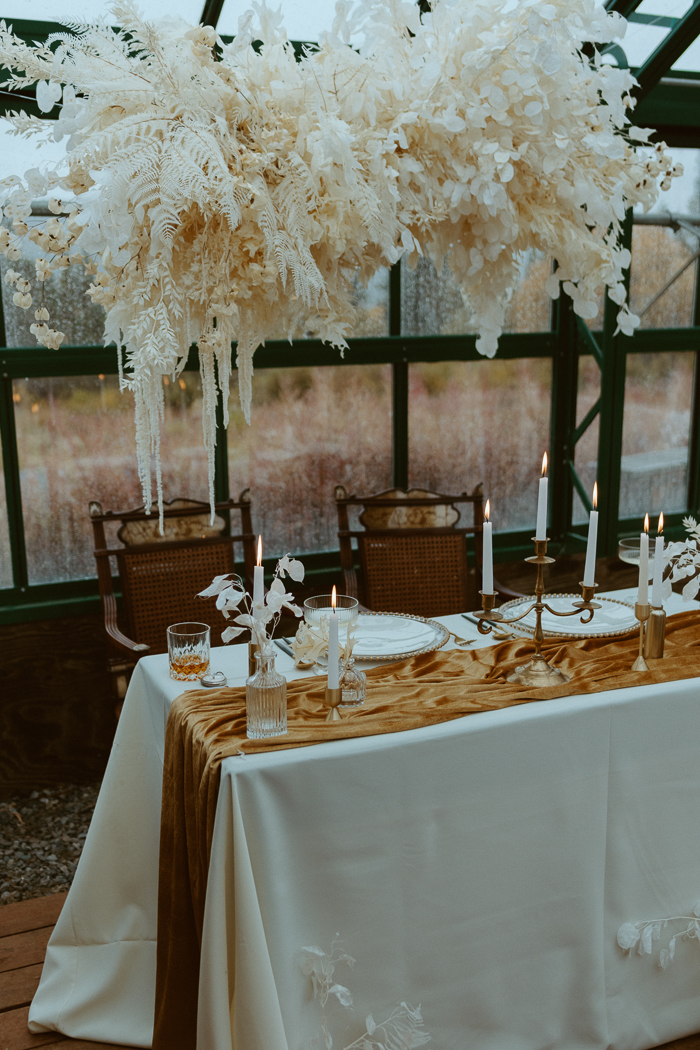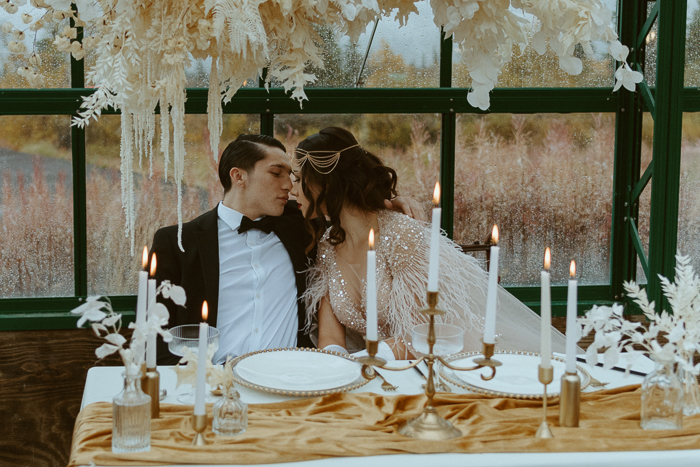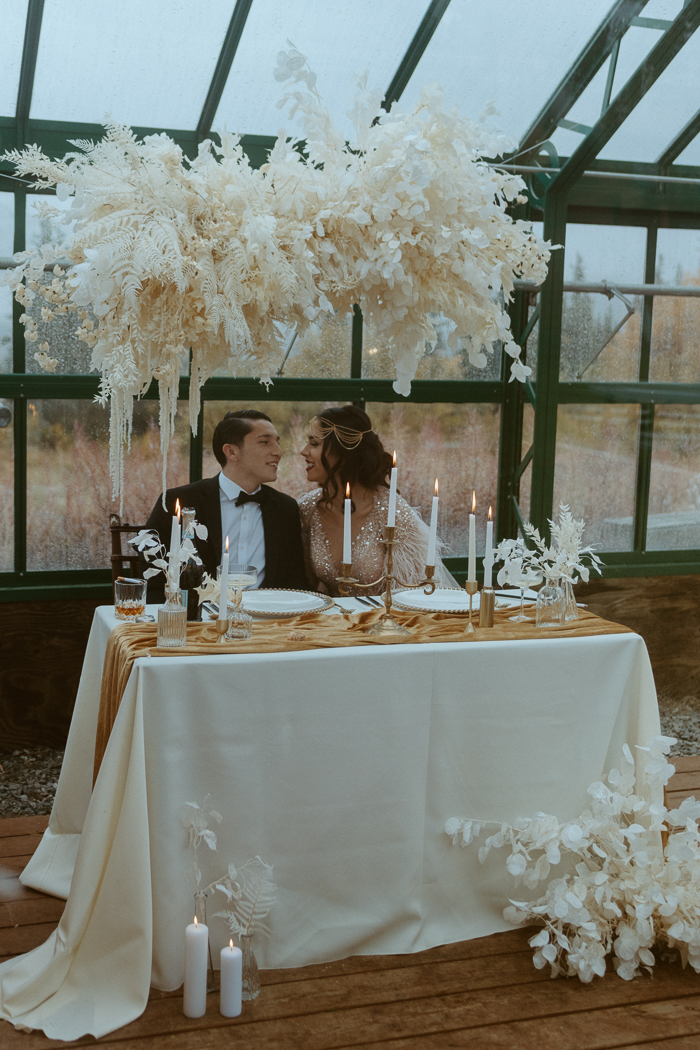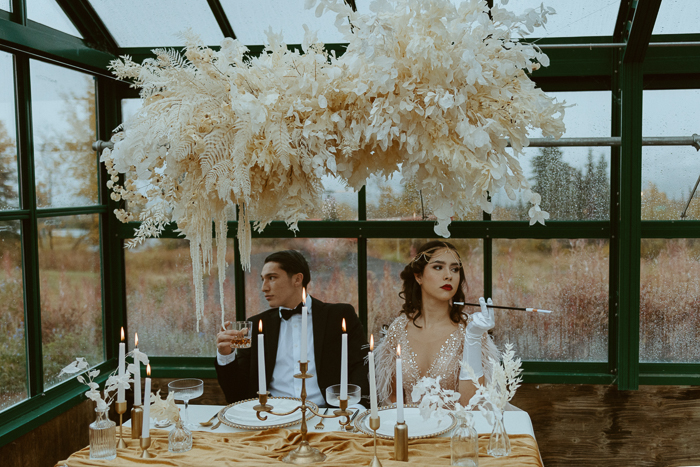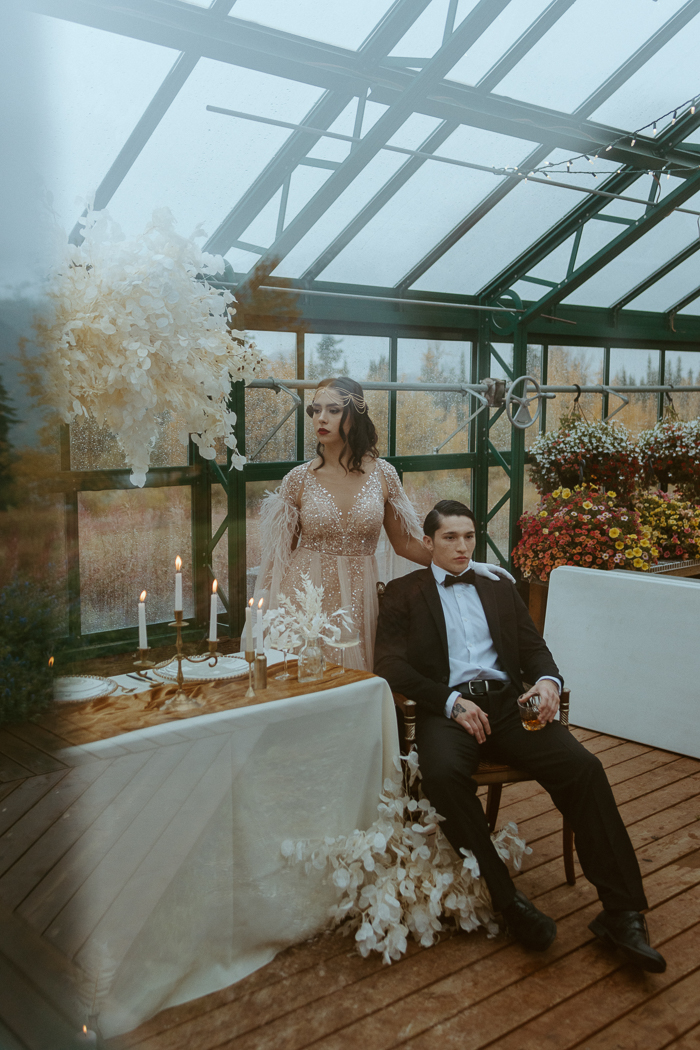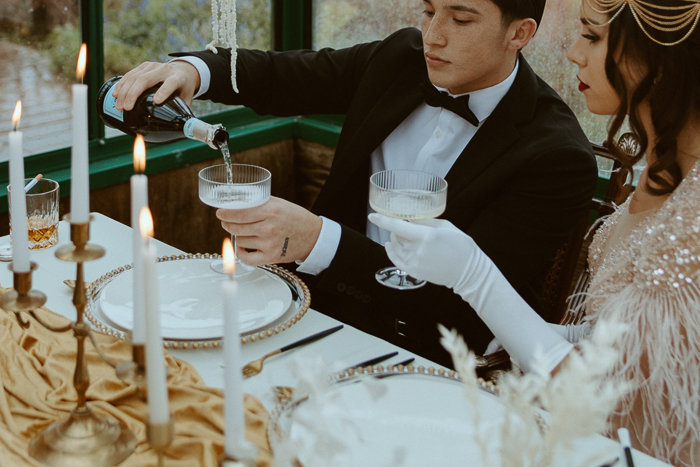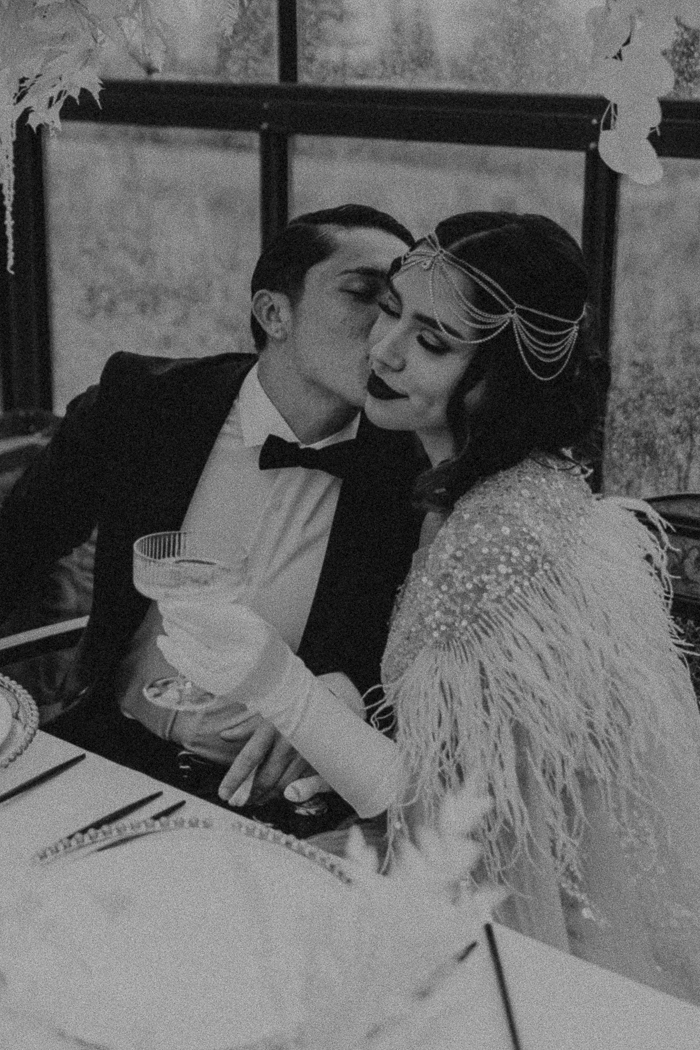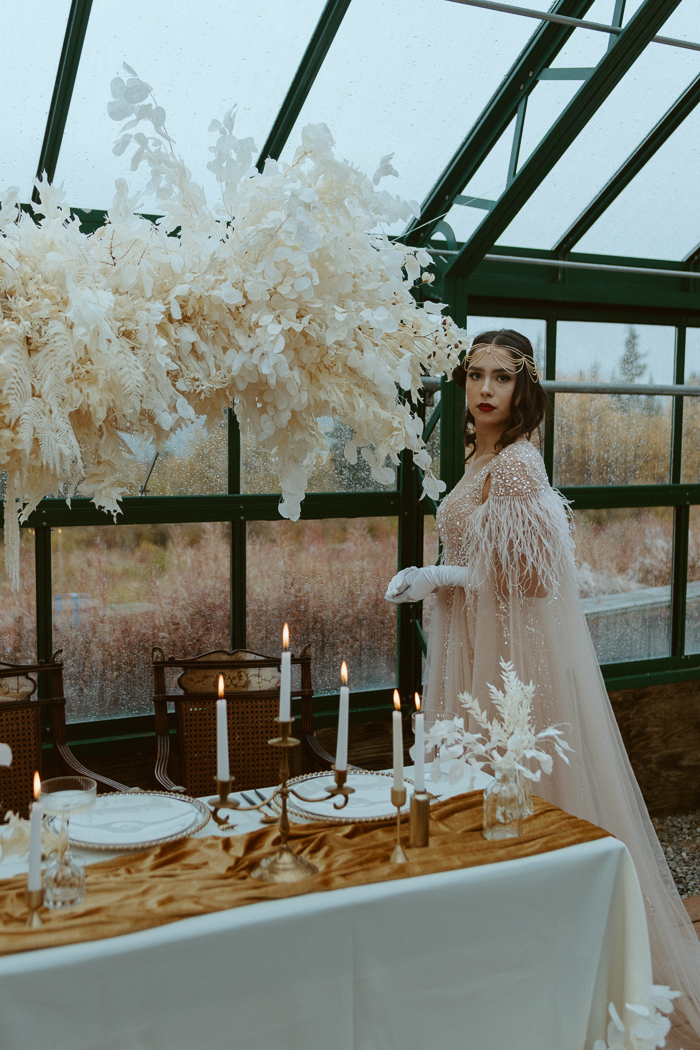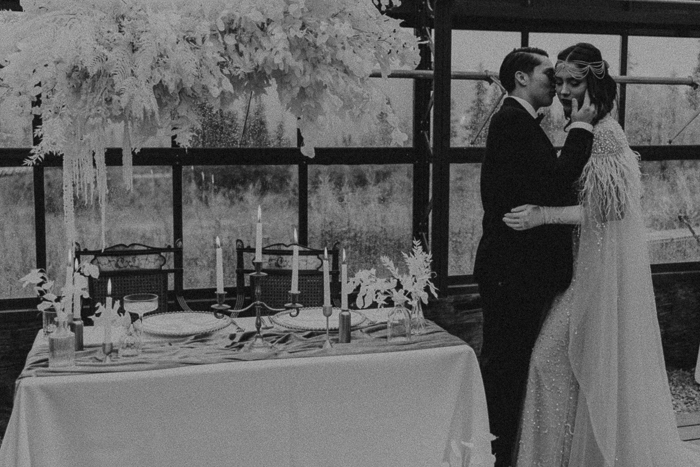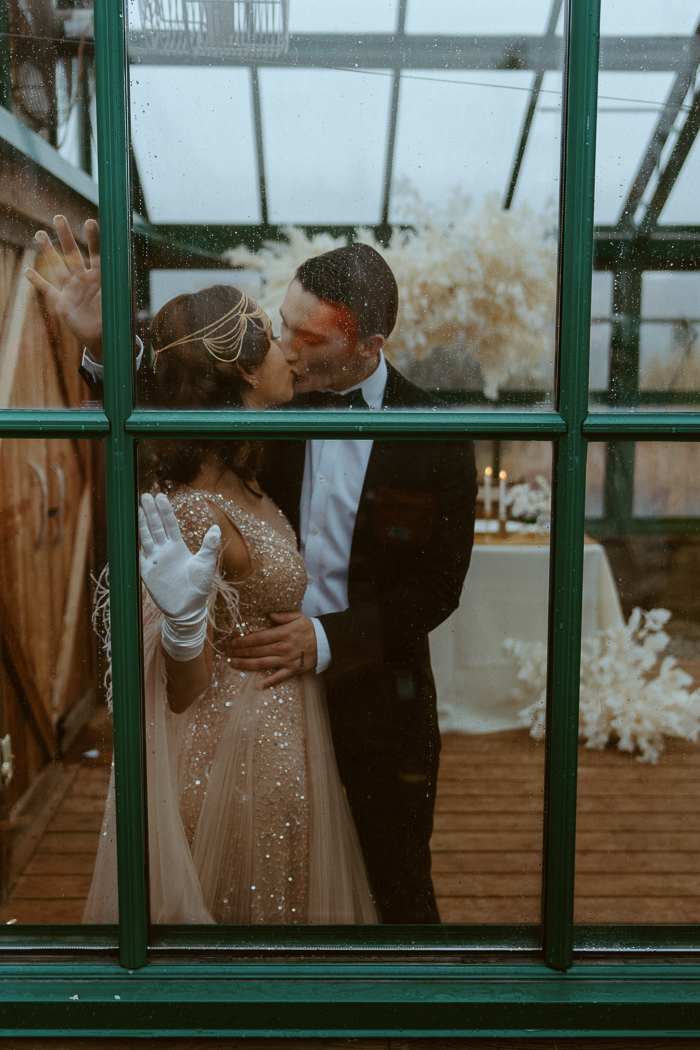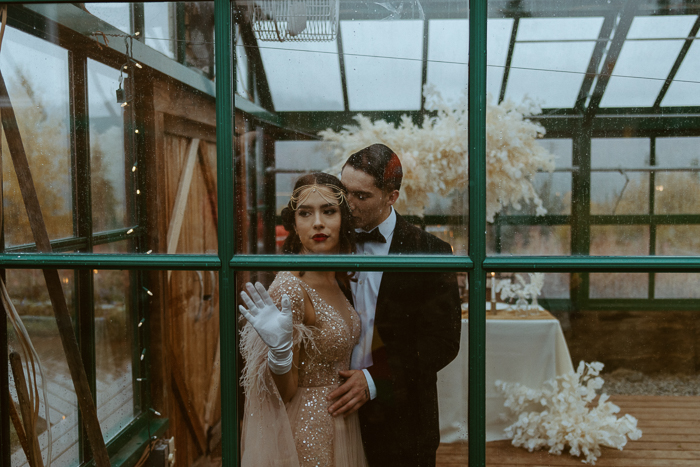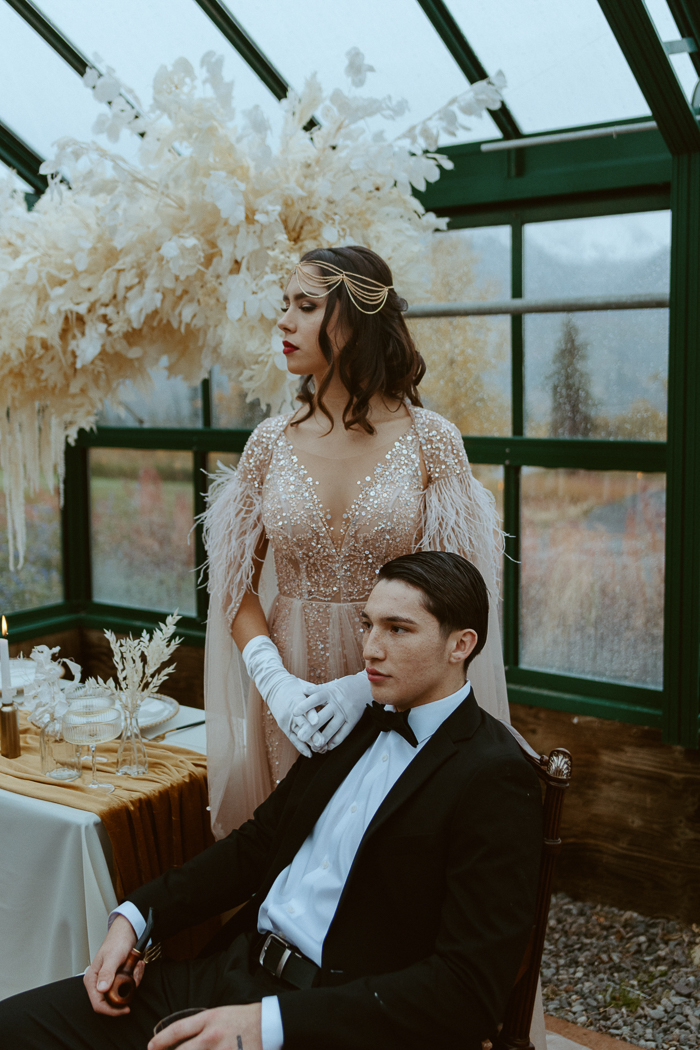 A special shout out to Junebug member The Hitched Hiker for working their usual magic behind the lens and capturing this Great Gatsby inspired wedding that definitely took us back in time. To see more styled shoots and real weddings to inspire your own unique celebration, check out their profile in our directory of photographers from around the world.
While the setting has the most influence on a theme such as this, an opulent aesthetic can be achieved with key elements and decor. Talk to your planner and collaborate with your trusted team of vendors to nail your chosen theme. To help get you started, check out our planning and budget guides and take your celebration to the next level!