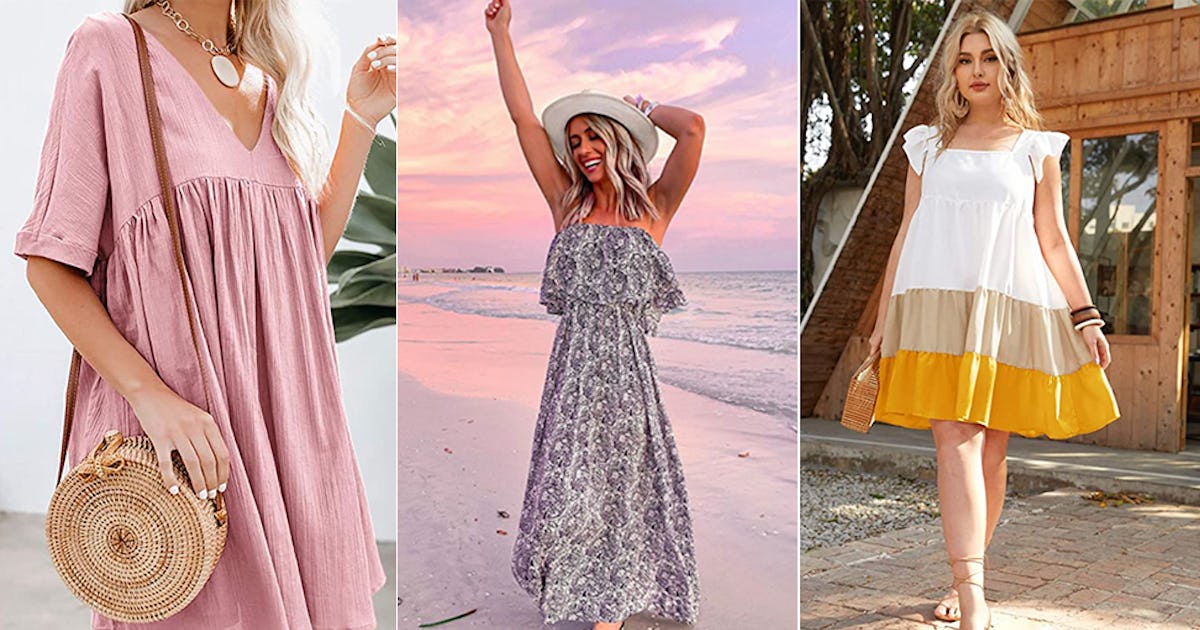 Dresses used to be the more formal option in my closet, but as I've gotten older (and busier) dresses have become my go-to look on any given day because they're just one piece to throw on and head out the door. Not all dresses are created equal though. In warmer weather, especially, I tend to look for breezier silhouettes and lightweight materials that will allow me to look put together without becoming a sweaty mess. Not to mention, I'm always searching for a deal. If this sounds like you, good news — you're in the right place. Check out these 44 stylish, comfy dresses that don't cling to your body and are under $35 on Amazon.
On this list, I've added dresses that boast unique features and come in tons of prints and colors. From mini to maxi, strapless to long-sleeves, there's something for everyone and every occasion on this list. Whether you're headed to a wedding, a family gathering, or just looking for something to wear out with the girls, you'll find a budget-friendly option here that combines style and comfort.
Whether you prefer playful babydoll dresses or polished button-down shift dresses, all of the styles on this list are designed to billow away from the body, with comfort in mind. These pieces are loose-fitting or made from fabrics that breathe easily — and nothing on this list will break the bank. These low-priced options will free your body of constraining fabrics and cuts, while also freeing up your budget. Add them to your cart before they're all gone.