CES 2023 showcased an avalanche of wildly beautiful, innovative tech, including pearl earrings that double as weird earbuds and smart glasses with 3D spatial audio. However, let's talk about the spectacular monitor that Acer flaunted at its booth.
Say hello to the Predator x45, the curviest monitor on the market. Bom chicka wow wow! Acer claims that its curve is "aggressive," but I think a more fitting descriptor is provocative. There's certainly something very, er, "come hither" about this monitor.
Acer Predator x45 gaming monitor
Watch out, Kim Kardashian! As mentioned, the Acer Predator x45 is the world's curviest monitor with an 800R curvature. As its name suggests, it's a 45-inch display and it sports a 3400 x 1400-pixel resolution. It has an eye-catching viewing angle of 178 degrees.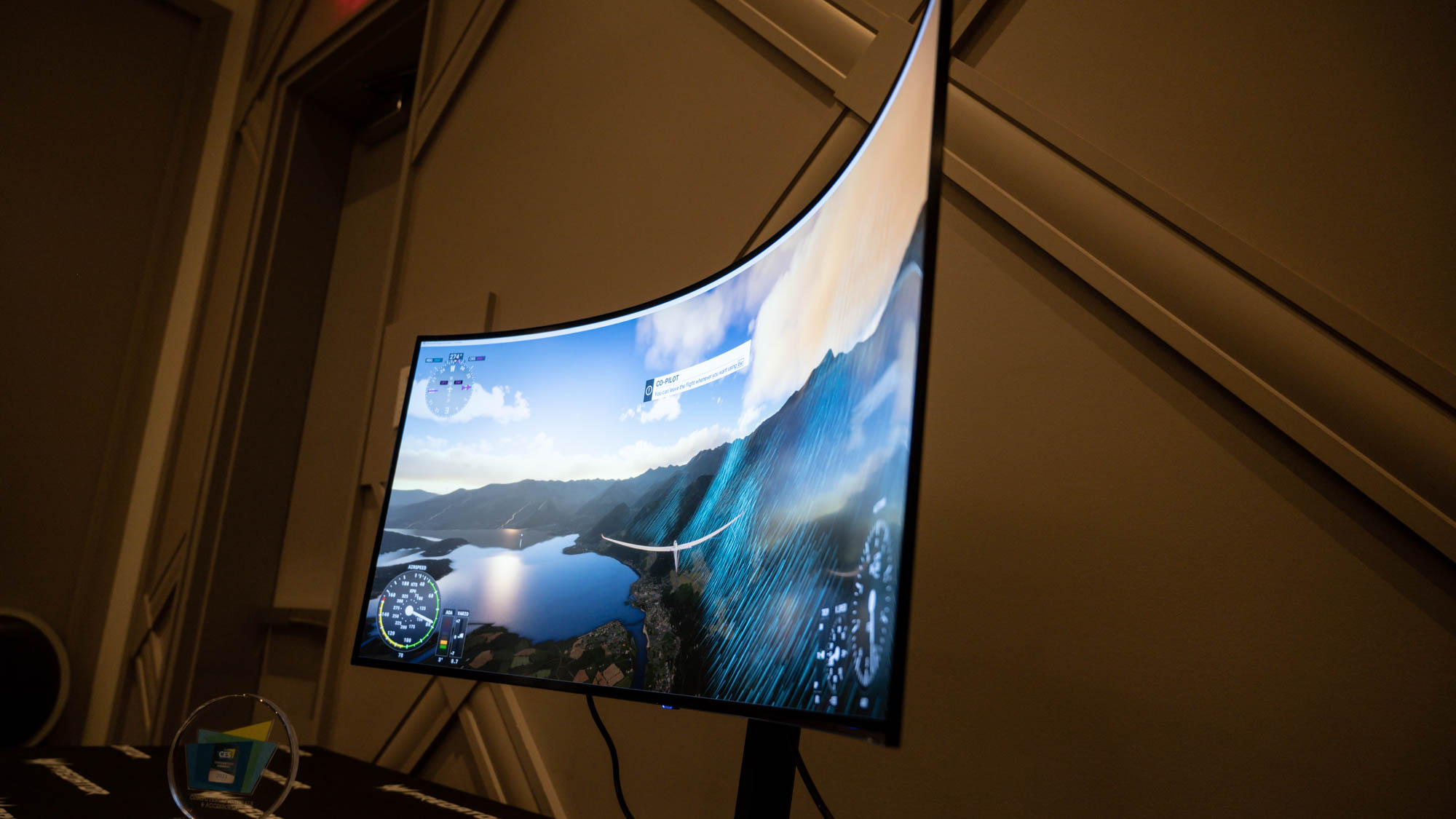 It's an OLED panel, packed with HDR10 support, and it delivers a peak brightness of 1,000 nits. It also covers 98.5% of the DCI-P3 color gamut, has a refresh rate of 240Hz, and offers a response time of 0.01ms. As a cherry on top, this monitor is TÜV Rheinland EyeSafe-certified, so there is a significant reduction of blue light. Usually, switching on the blue-light reduction feature on monitors makes the picture look unsightly, but Acer says that there's virtually no color degradation when you turn on EyeSafe on the Predator x45.
Even if you have a bright gaming room, you don't have to worry about glare due to its UGR>22 rating.
As far as ports are concerned, it's outfitted with the following: 
DisplayPort 1.4
HDMI 2.0 (2)
USB Type-C
USB Type-B
USB Hub 3.2 x 2
SPK
Audio out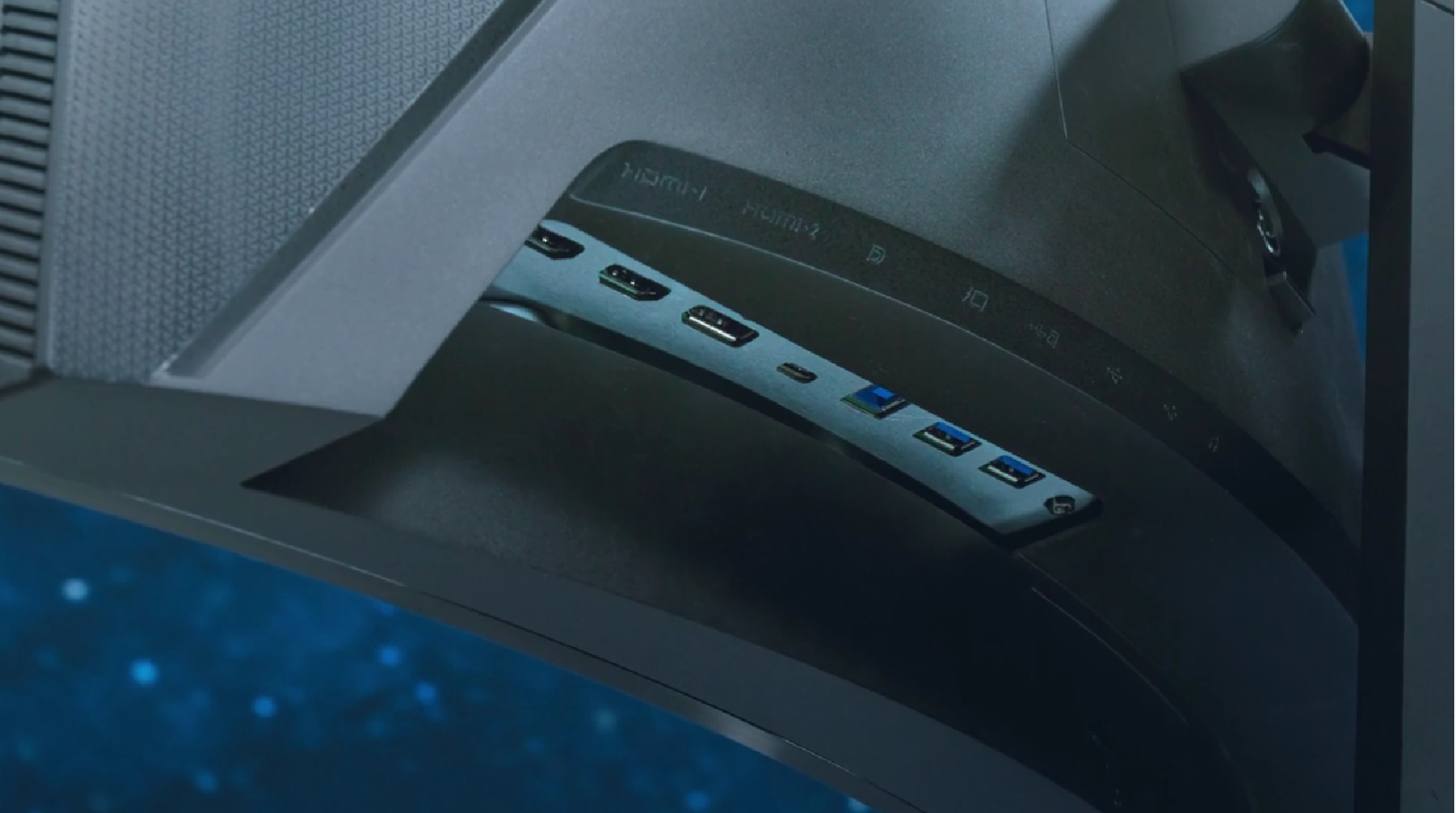 When we saw the Predator x45 in person, we were blown away by its ultra-wide narrow frame, expanding the user's field of vision for deep, immersive gaming experiences. An Acer rep told us that this monitor isn't necessarily for e-sports players because, at 45 inches, it may be too big for their tastes (27 inches is often the sweet spot), but the Predator x45 is certainly a glitzy product to have on one's desk for productivity and gaming.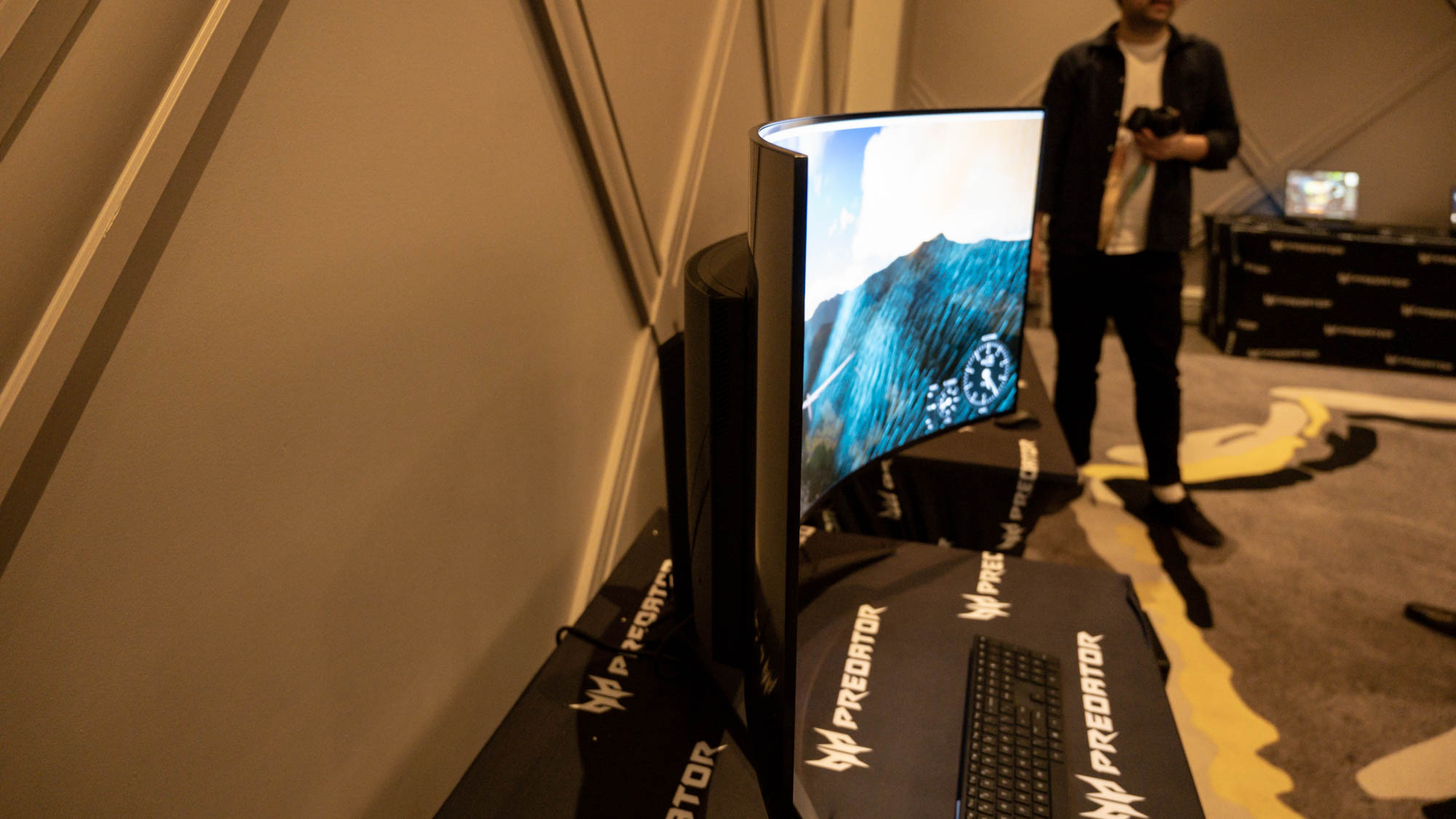 The monitor ships with an adjustable stand with a sleek, sturdy metal that keeps this humongous monitor stable during gameplay.
The Predator x45 isn't out just yet, but it will hit store shelves in Q2 of 2023 with a price tag of $1,699 and we can't wait to see if it's good enough to find a spot among our best gaming monitors.