I used to buy the base, new iPhone every couple of years. It was a no-brainer for me as it offered Apple's latest, flagship tech at a relatively affordable cost, and I didn't care for the Plus model's larger displays and batteries to shell out the extra couple hundred dollars. 
So when Apple added a pair of Pro models to its yearly refresh four years ago, it made sense to me. I assumed it would allow the iPhone maker to cater to professionals willing to pay a premium for a few, extra pro-grade features — whilst, more importantly, retaining the non-Pro iPhone's value-for-money package for the rest of us, and for the first iterations, that appeared to be the plan. 
Apple's then Senior Vice President of Worldwide Product Marketing, Phil Schiller made what pro means for Apple clear at the iPhone 11 Pro launch keynote: "For us, pro means it's a device pros can count on to get their work done," he said.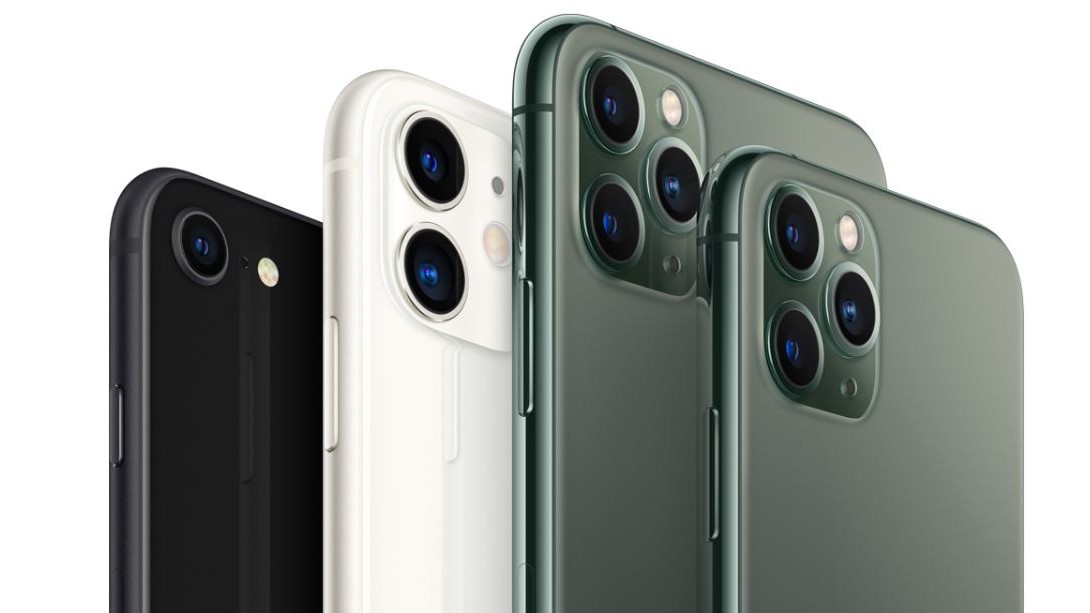 Apart from a nicer screen, and an additional rear camera, for example, the iPhone 11 Pro, and iPhone 11 shared most of their specs, from running on an identical chipset to the main, 12-megapixel lens. The iPhone 12 and the iPhone 12 Pro followed a similar playbook. But things took a turn for the worse from last year as Apple began to lock more perks behind the Pro paywall irrespective of whether they're suited for professionals or can fit in everyone's day-to-day experience. The base iPhone evolved into a mid-range phone (at the same flagship prices) with hand-me-downs recycled from older Pro models. However, never has this been as apparent as it is in the new iPhone 15. 
The iPhone 15 is less of a cost-effective entry to some of the state-of-the-art tech Apple's been working on in the past year and more of a mid-range phone designed to democratize last year's Pro abilities, such as the Dynamic Island, 48-megapixel camera, and the brighter screen.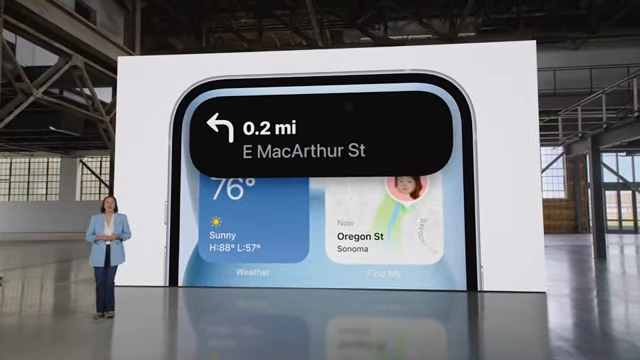 One of the reasons Apple's base iPhone made sense before is that it still ran on the company's new chipset, ensuring its performance wouldn't dip at least for a few years. Since the iPhone 14, though, that perk is gone as well. The new iPhone 15 is powered by the A16 Bionic, the one found inside 2022's iPhone 14 Pro, while the iPhone 15 Pro houses a next-gen A17 Pro. 
The base iPhone now, therefore, offers outdated hardware by default, knocking a year down from its longevity. Though an argument could be made about how the non-Pro iPhone doesn't need all that power, I'd beg to differ as an iPhone 13 owner. Within a year, the iPhone 13 I own had lost more than 10% of its battery health, and its performance had begun to show signs of age — as opposed to my Google Pixel 6 which, thanks to Google's software-based enhancements, continues to run like new, and still receives features that debut on the latest Pixel models.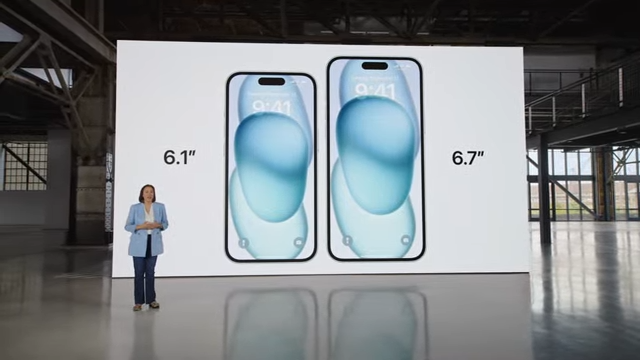 Without the specs the iPhone 15 inherited from the iPhone 14 Pro, it comes off as a lackluster refresh. Apple has limited the majority of new and exciting upgrades to the Pro lineup, including better Wi-Fi and GPS connectivity, and the customizable action button. What's more surprising is Apple has omitted a laundry list of features that have long been standardized in the Android ecosystem on its $799 flagship phone, such as a higher refresh rate, an always-on screen, and reversible wireless charging. 
In comparison, the Pixel 7 series offers a better case study into a more rounded non-Pro and Pro model balance. Not only do they share the same processor, main camera, software, and connectivity but the absence of the Pro perks, such as a slightly smoother and sharper screen, an extra telephoto lens, and a larger screen, wouldn't be dramatically detrimental to most people's day-to-day use. On top of that, there's a significant $300 cost difference between them, and the Pixel 7 starts at a lower $599 price.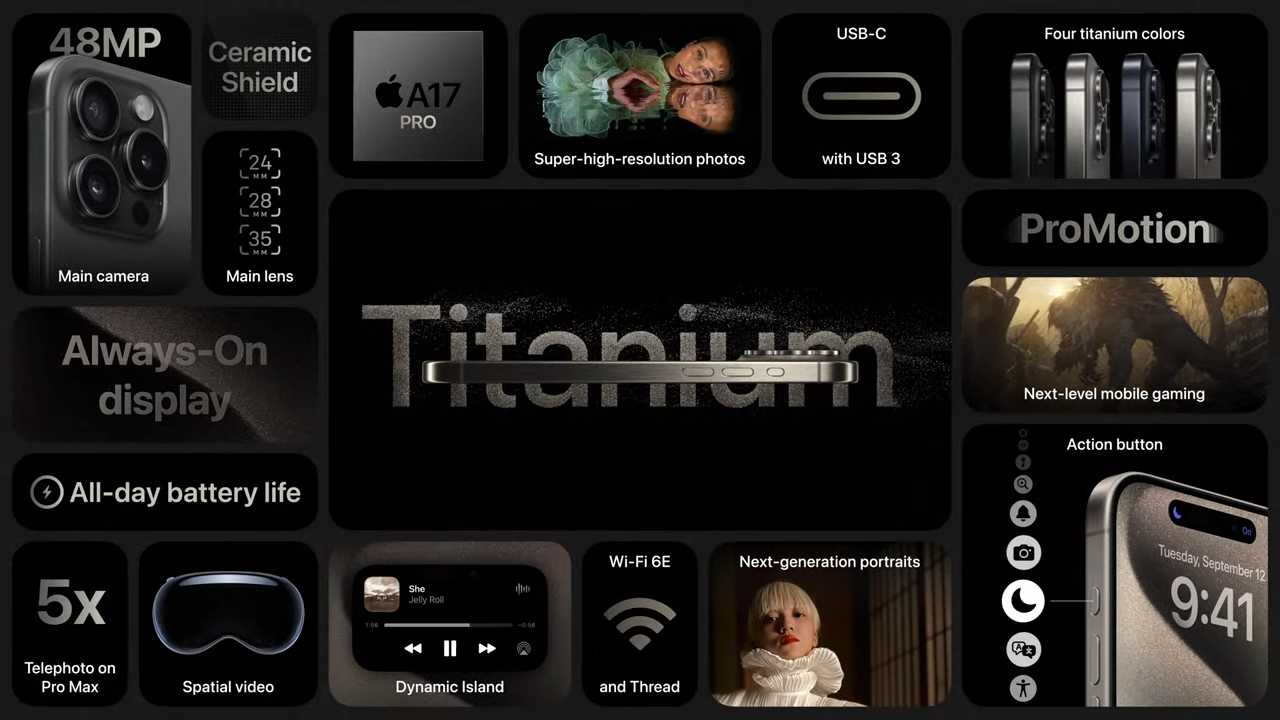 In the early days of Apple's shift to a Pro lineup, I would tell people they didn't need to spend that $200 difference for the Pro model as the base iPhone, thanks to its latest-gen chipset, was enough and will last them years to come, but starting with the iPhone 14, the scales have tipped the opposite way. Now, that $200 bump-up offers far more value, and is hard to ignore, as the Pro model houses most of the true upgrades, and that's ideally what Apple is hoping you do as well. 
In fact, an iPhone 14 Pro — if you can find it in stock somewhere and if it weren't for the USB-C port change — is more bang for the buck today than the iPhone 15. For the same price, it offers an always-on screen, an additional camera lens, a 120Hz refresh rate, a LiDAR Scanner, and longer battery life. At least that's what I'm planning to do.