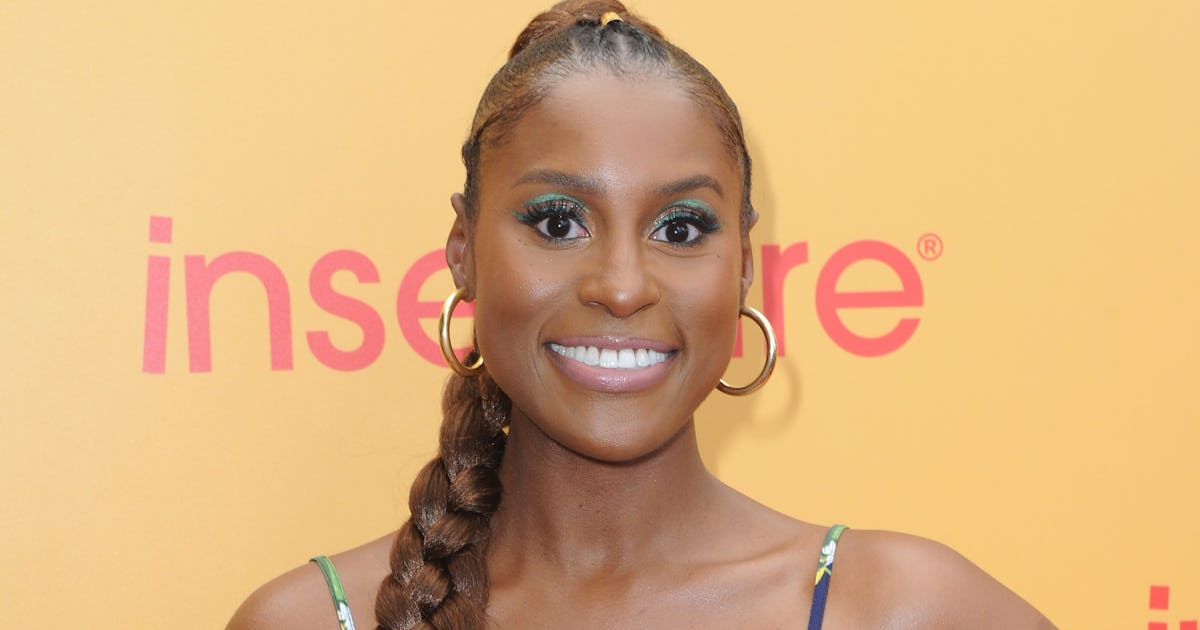 Why must all good things come to an end? This week, the Insecure cast shared emotional posts about their final days on set, sharing behind-the-scenes photos and getting nostalgic about the series' five-season run. On Friday, June 11, creator Issa Rae tweeted about her last day filming Insecure, writing, "Said goodbye to some of my favorite people on Earth, on and off screen, this past week." She also added how grateful she was for the show's success, saying, "Never imagined all the doors this would open. Forever grateful to those who paved the way for us to do us."
On June 13, Rae also shared photos from the Insecure set on Instagram, further reflecting on the show she's "been writing for 8 years and shooting for 6." She wrote that "each and every person" who helped make the show "changed [her] for the better." The Lovebirds star added, "THANK YOU for riding, for rocking, for trusting, for giving, and for taking a chance on ME."
Yvonne Orji, who stars as Issa's best friend Molly, also shared a nostalgic post about the series' end on Instagram. Orji posted photos posing with Rae, writing in the caption, "YOU DESERVE! YOU EARNED THAT! DASSS A WRAP ON @insecurehbo FOREVA EVA!" Jay Ellis, who plays Issa's on-again, off-again love interest Lawrence, also shared cast photos and a sweet message for Rae on Instagram. He wrote, "5 SEASONS 4 THE CULTURE 3 DA HARD WAY 2 BEST FRIENDS 1 LEGEND."
Natasha Rothwell, who plays fan favorite Kelli, posted a throwback photo from her first day on the Insecure set. Rothwell wrote, "If I could go back in time and tell her what's in store for her, I wouldn't because she wouldn't f*cking believe it. #grateful." The official HBO Insecure Instagram also posted a photo of Orji, Ellis, and Rae posing in matching sweatsuits. The caption read, "That's a wrap. Get ready for one last dance with us."
Insecure has been both a critical and mainstream success since premiering in 2016, garnering 11 Emmy nominations, including best actress in a comedy series for Rae, best supporting actress in a comedy series for Orji, and best comedy series. HBO announced in January that Insecure would end with its fifth season.
In March, Rae told Entertainment Tonight at the 2021 NAACP Image Awards that she'd been grappling with leaving Insecure behind since Season 3. "I'm so grateful to be able to play this character, who is obviously a version of me, and in the same way that I want this character to grow, I want to be able to grow too," she said. "So I think that's what comes with it — I've played her for a long time, and I have so much more that I want to do."
Insecure Season 5 does not yet have a release date, but new episodes are expected later in 2021.