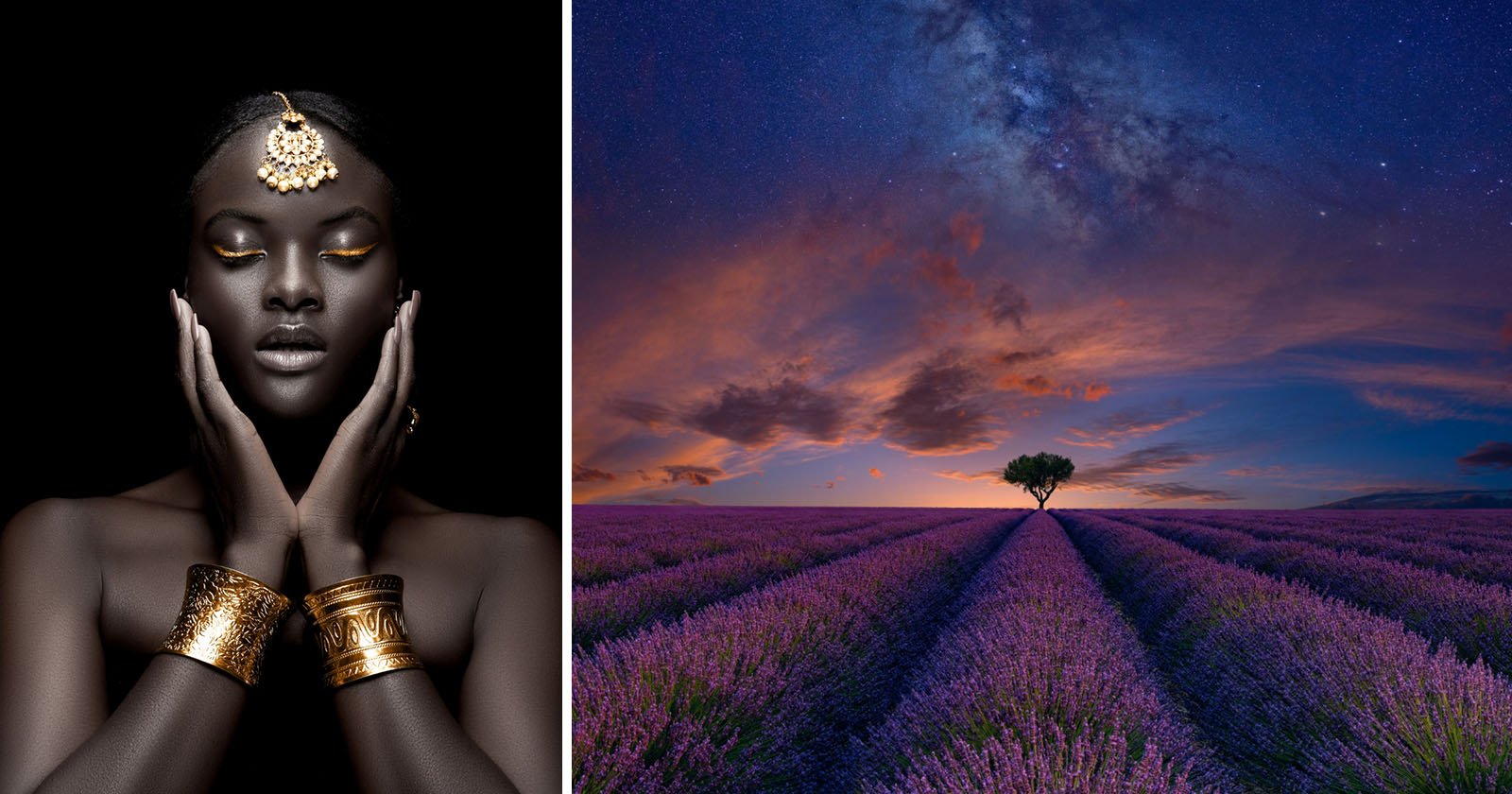 The Siena Awards has announced the winners of its Creative Photo Awards 2023 competition. Earning the title of "Photographer of the Year" is Frank Zhang for his image above, "Aesthetics from Africa."
---
NSFW Warning: One of the winning images featured in this article includes nudity.
---
Photographers from 133 countries entered this year's Creative Photo Awards, competing for top honors in nine categories.
The winning images from each category will be showcased at the exhibition, "I Wonder if You Can," at the Magazzini del Sale in Palazzo Pubblico in the heart of Piazza del Campo in Siena, Italy. The exhibition takes place from September 30 until November 19, 2023.
Alongside the prestige of winning such a respected competition, each category winner will also receive the Pangea Prize Crystal statuette during an awards ceremony in October. For his overall title, Zhang has earned a prize package including €500 (about $530) worth of photography equipment and a two-night stay in beautiful Siena.
All category winners, runners-up, and highly commended photographers will be special guests at the awards ceremony.
The winning images from each category are featured below.
Open Theme
Photographer Iwona Czubek captured this image last year using the Haruhisa camera. This is a special camera designed and built by Japanese photographer Haruhisa Terasaki.
"It is a great honor for me to have the opportunity to use this camera. Terasaki is known for his unique method of photographing, which he refers to as new pictorialism. This image is projected onto a dry plate and captured with a digital camera," explains Czubek.
People
"The girl with ebony skin frees herself from the chains, and some of them remain attached to her, as she escapes. In the gesture of liberation, the shapes of her hairstyle and neck take on elongated forms," says Corniola.
Animals/Pets
"I aimed to capture the elegant movement of a horse in a free rein jump, experiencing the sensation of the snow beneath its feet and its inherent desire for freedom, much like humans yearn for it," says photographer Lurdes Santander. "This moment was extraordinary, and I persisted through several attempts on my camera to find that elusive shot, a challenge many photographers face."
Architecture
Photographer Frank Loddenkemper captured this striking image of the picturesque Capital Gate Tower in Abu Dhabi from a moving bus. "As we traveled on the highway during late afternoon, the Sun's rays cast a mesmerizing glow, creating the perfect lighting for the shot," Loddenkemper explains.
Wedding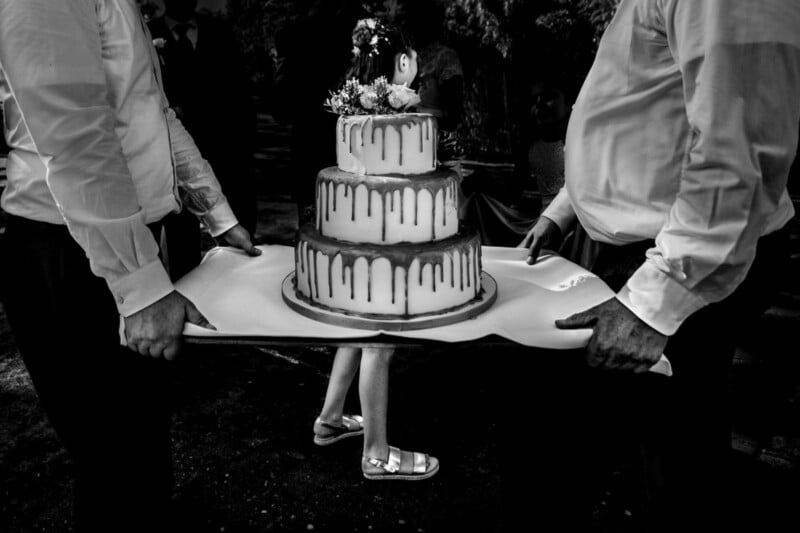 In a moment of perfect timing, Steven Herrschaft captured this photo that makes a child at a wedding look like they are made of cake. "I captured this photo during a beautiful summer wedding in the red wine region of Germany. The majestic Castle on the hill was stunning, and the moment I captured was fleeting yet magical. Sometimes, as a photographer, you need to be in the right place at the right time to create art," says Herrschaft.
Nature and Landscape
"Capturing this image took patience and perseverance. It started with the search for a single tree amidst a lavender field at sunset. Then the wait for the night sky to unveil its beauty," says Lik. "Combined with a second, long exposure, the light invisible to the naked eye, revealing a truly enchanted world."
Advertising
Photographer Cheraine Collette created this image of the incredible 1955 Mercedes-Benz 300 SL Gullwing. "It prompts us to ponder how humankind would have been and still be without the presence of the natural treasures that inspire us to dream and surpass our limits," says Collette.
Fine Art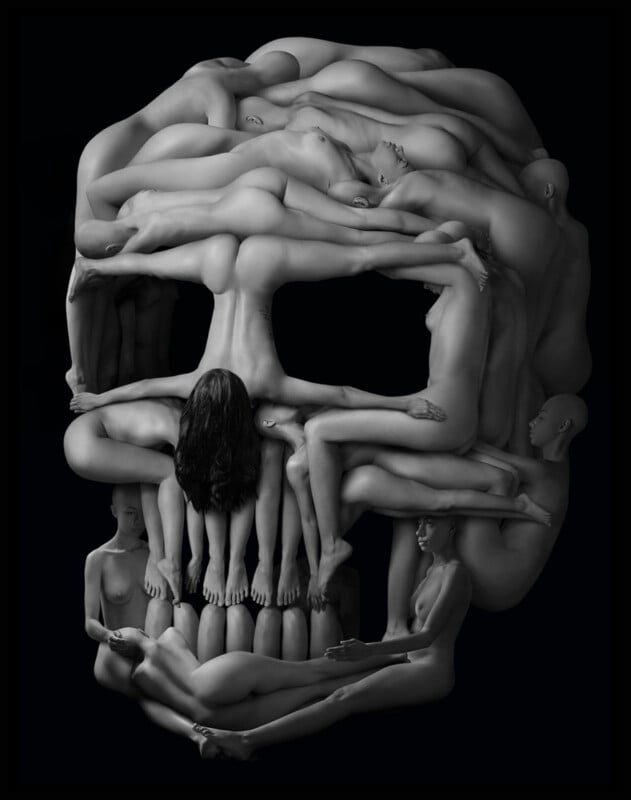 "In the Fine Art category, Canadian photographer Alexander Sviridov takes the crown with 'Human Skull,' a composition that challenges the boundaries of surreal black and white photography. It presents various female models merging in an extravagant manner to form a skull," explains the Siena Awards. "Symbolizing a confrontation with mortality, this composition conveys a powerful message of unity in the face of death, provoking reflection and challenging our perceptions."
Series
"The subject is the conflation of woman and home. A lone woman is surrounded by her domestic objects, activities, and obsessions. The still-life narratives created in the studio for the camera comment on the mania of collecting, accumulating, and decorating a home," says Carroll.
"In the series, the woman is overwhelmed by her possessions, leading to disaster and mayhem. Growing up in suburbia provided the basis of my work. I photographically create worlds that critique and satirize claustrophobic expectations of perfection that women continue to face, despite contemporary life and careers."
More Winners
Alongside the winning images above, the Siena Awards selected runner-up and highly commended images for each category. The full gallery of awarded photos is featured on the Siena Awards Creative Photo Awards website.
---
Image credits: All images courtesy of the Siena Awards. Photographers are credited in individual captions.