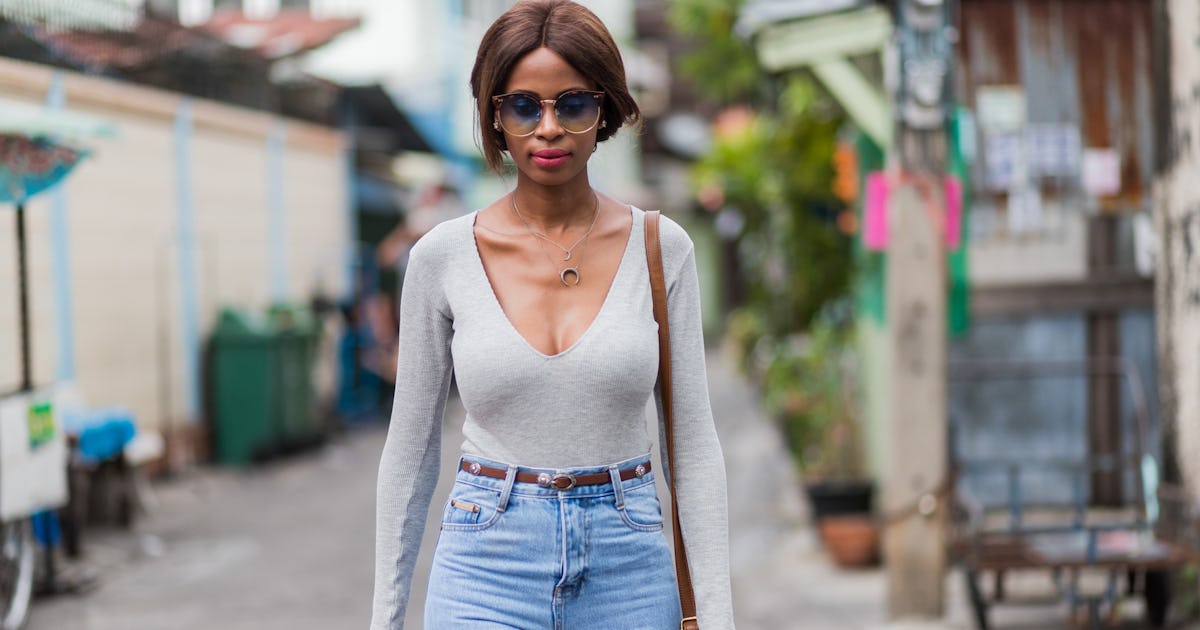 Unlike buying leggings or joggers — where you can ballpark your size and click "add to cart" pretty safely — shopping for jeans and shorts is fraught with unique considerations. Take for example, when a pair fit at your waist, but then feel tight in the hip — and what the hell are you supposed to do if your shorts fit perfectly everywhere but cut into your thighs when you sit or ride up if you move? The best denim shorts for big thighs can end the cycle with high-stretch denim and a little bit of tailoring magic. (No alterations required.)
One of the first things to consider is inseam length. Plus-size style expert and influencer Nikky Frenny weighed in on the matter in an interview with Who What Wear, favoring mid-length shorts as a cut that works well on just about anyone but particularly well on those with thick thighs. That said, you're certainly not relegated to just one style of denim shorts. If you prefer shorter cuts or want a leg-hugging Bermuda fit, a bit of spandex ensures the shorts will fit better. A good, stretchy denim lets your shorts move with your body, and the higher the percentage of spandex or elastane, the more give the material will have.
To reduce gapping at the waist, look for shorts with a high rise that, by design, taper in and bring your waistline up. Those with bigger thighs will also appreciate small tailoring details that make a big impact on the overall fit, like pleats and side slits: The accents naturally create extra room.
I scoped out the highest-rated pairs of denim shorts on Amazon that hit the criteria above, then checked out the reviews to make sure they were approved by shoppers with self-proclaimed thick thighs. From classic Levi's to retro high-waisted pairs and even a bike short, these summer-ready denim shorts are great picks in thigh-friendly styles.