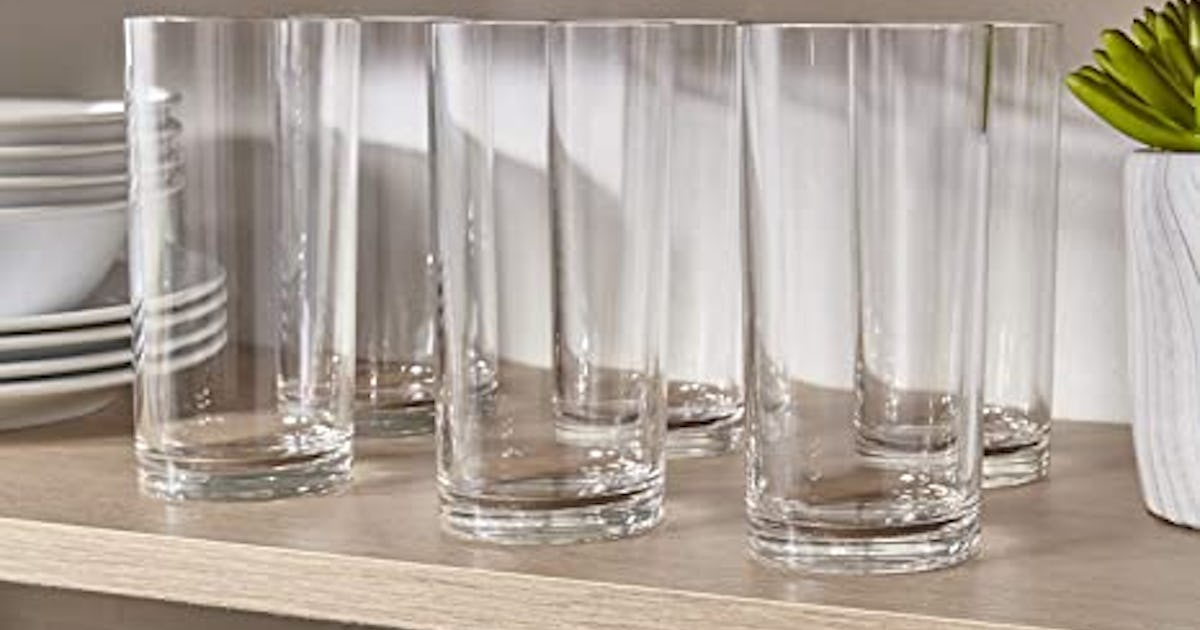 Glass drinkware is undoubtedly the classic option, but it's not always the best option. Glass is prone to breakage, of course, which can be dangerous if you have small kids or pets around, or if you're entertaining outside; and since glass cups tend to be heavy, they can be tough for people with limited mobility to use. That's where the best acrylic drinking glasses come into play: Acrylic is durable, lightweight, and scratch- and shatter-resistant, but its crystal-clear clarity could easily be mistaken for glass. It's also dishwasher-safe, so long as you place it on the top rack and use gentle detergents.
One thing to note: Not all acrylic drinking glasses are technically made of acrylic. Oftentimes, you'll find unbreakable drinkware made with other types of plastic — all of which are similarly BPA-free and dishwasher-safe, crucially. Tritan is a common stand-in for acrylic, and a worthy alternative. Acrylic isn't totally unbreakable, and it may crack over time or with consistent exposure to heat. Tritan, on the other hand, is almost indestructible.
Ahead, you'll find six of the best acrylic drinking glasses (and other sturdy plastics) you can find on Amazon, from essential tumblers in several sizes, to Waterford-inspired cut-glass patterns, to a set of glasses in gorgeous jewel tones.