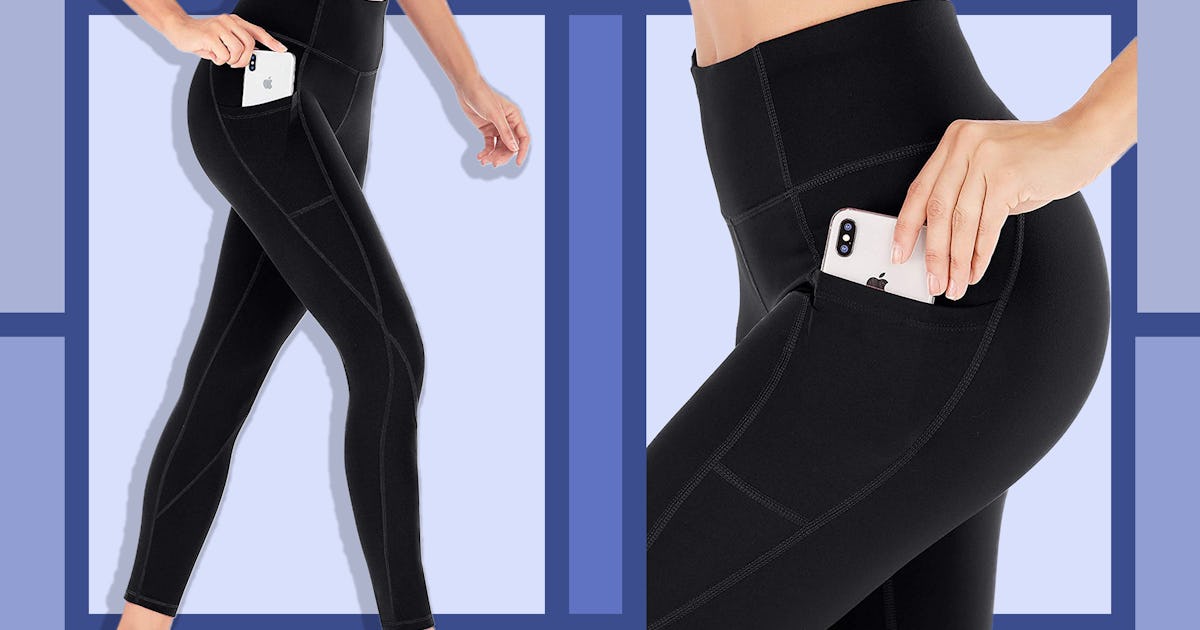 Not only do these running leggings with pockets come with two pockets on each side, but they also have a zippered back pocket. Tuck your keys or cash and cards into the back pocket and zipper closed, and slide your smartphone into one of the side pockets (they can fit phones as big as an iPhone 11 Pro Max).
Smartly designed with mesh panels behind each knee, these moisture-wicking leggings are perfect for keeping you cool while you work out. They're also made with a high spandex blend (21%!) and four-way stretch. Best yet, because they come in two waist heights (high waist or medium waist), three lengths (short, regular, and tall), and a full range of straight and plus sizes, they're perfect for nearly any body type.
Editor's Note: These leggings are fantastic, and often remind me of more expensive Lululemon leggings. The pockets are big enough for even the largest smartphones, and the leggings are made of a durable material that has lasted me for years of regular wear. I own five of them.
According to one reviewer: "Oh core 10 running leggings, I love you! I tried to run in some other pants, and pretty much died. I had to hike those other running pants up constantly, and missed my amazing cell phone pocket… NEVER AGAIN! So comfy, you just forget you're wearing pants and only focus on PRs."
Available in sizes: X-Small —2X (Short, Tall, and Regular, and High and Medium Waist)